UPDATED: Route 66 Car Cruise benefits Knights of Columbus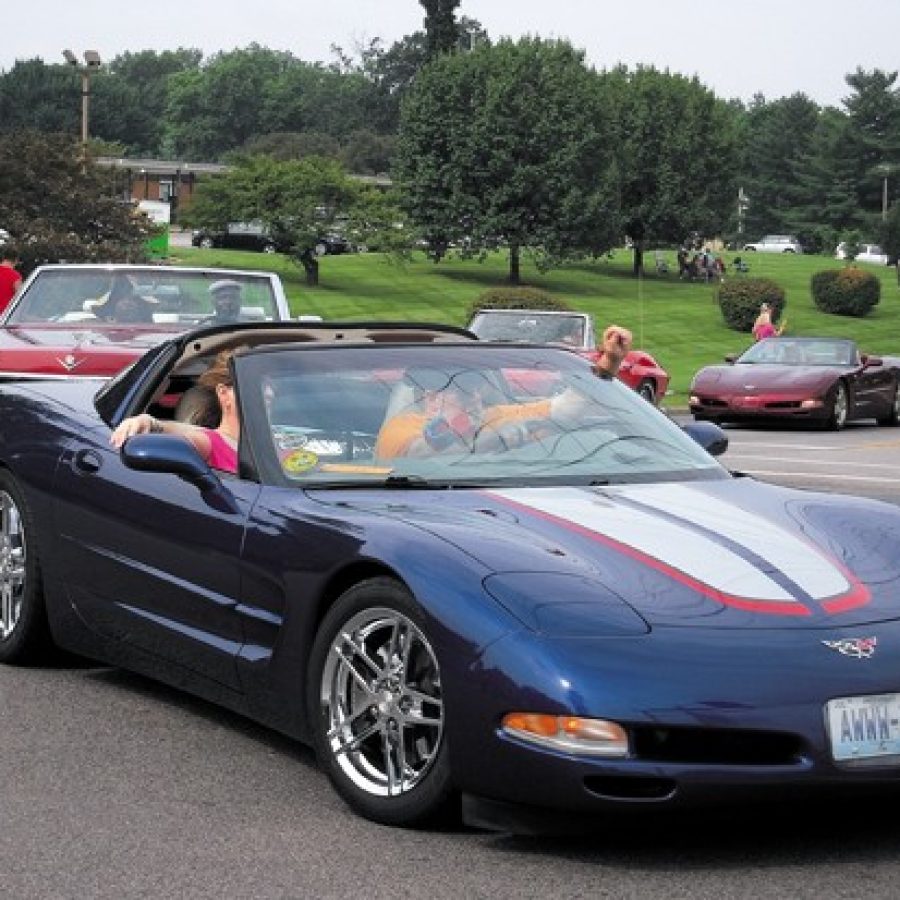 A parade of classic cars and other vehicles Saturday morning kicked off the sixth annual Crestwood-Sunset Hills Route 66 Car Cruise.
After the parade, a full day of events, including a car show and live music, took place at Pole Position Raceway.
The Route 66 Classic Car Cruise Committee selected the Knights of Columbus as recipient of the event's 2015 charity grant.
Crestwood Mayor Gregg Roby and Sunset Hills Mayor Mark Furrer both appeared in the parade that kicked off the day's events, with Furrer driving his 1932 Ford.
Residents lined the streets from the kickoff point at St. Justin Martyr Catholic Church on Eddie & Park Road to Sappington to Watson, ending at Pole Position in Crestwood.
"The Car Cruise was great," Sunset Hills Mayor Mark Furrer said in an email to the Call. "I drove my '32 Ford and saw many great people. My nomination for Mayor's Choice was a beautiful 1957 Ford Thunderbird, white with red interior. This is a car in a color I've loved since I was three years old. Later I found the owner was a Sunset Hills resident!!"
The quality of the cars made the choice difficult, the mayor added.
"When I was asked to pick one winner from all the beautiful cars, some owned by friends, I told (Crestwood-Sunset Hills Chamber of Commerce Executive Director) Steve (Boggeman) it was like asking me to pick my favorite child!!" Furrer wrote. "In the end I chose the car I remembered as a child and still love."
The Kids Corner was open during the morning and afternoon for children to play games or make arts and crafts like 3D sidewalk chalk art, enter a bike decorating contest and participate in their own Kids Cruise.
At Tuesday's Sunset Hills Board of Aldermen meeting, Furrer and aldermen talked with City Attorney Robert E. Jones about how to craft legislation legalizing food trucks in the city. Currently, food trucks are not allowed except for private events individually approved by the county or the Board of Aldermen.
As an example of the current popularity of food trucks, Furrer cited the many food trucks that came to the Car Cruise Saturday, which were so popular they quickly ran out of food.
Food trucks at the event included Pyro Pizza, Totally Toasted, Louisiana BBQ, The Meltdown and Kona Ice, along with LongHorn Steakhouse and Ted Drewes, served by the Kiwanis Club.