UPDATED: Police seek public's help identifying bank robbery suspect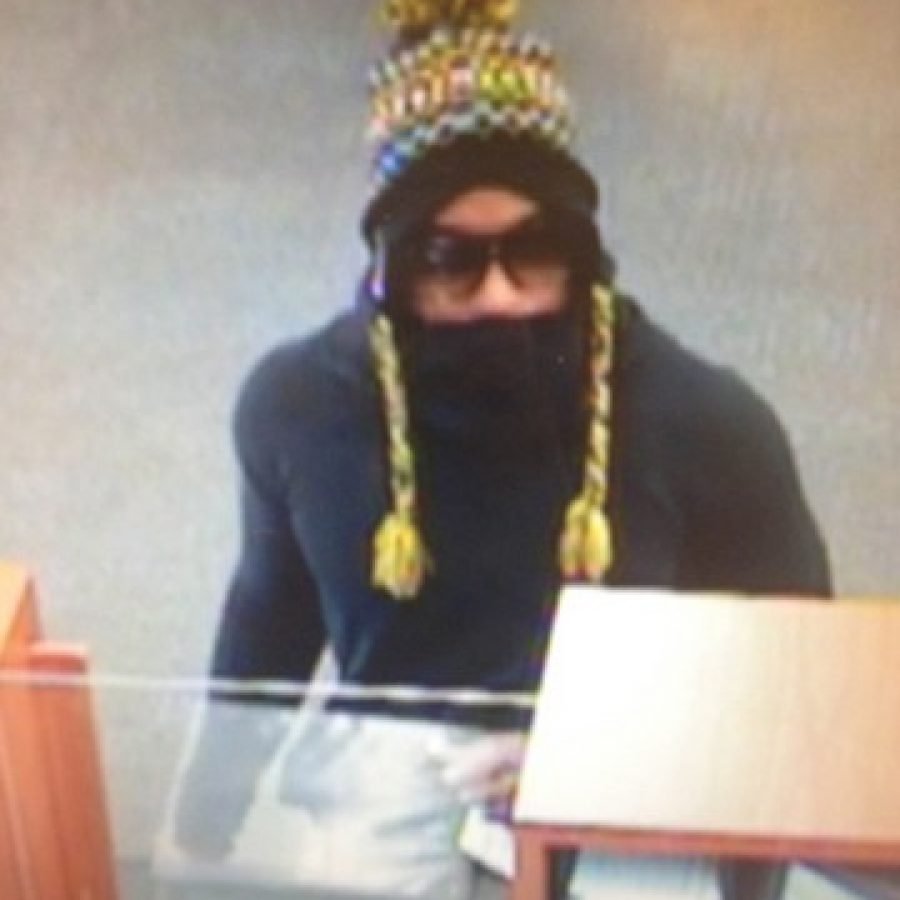 The St. Louis County Police Department's Affton Southwest Precinct is looking for the public's help identifying a bank robbery suspect.
Police say a light-skinned black man entered the PNC Bank at 8930 Gravois Road in Affton at 2:50 p.m. Thursday and handed the teller a note announcing a robbery. The man, wearing a dark sweatshirt, jeans, stocking cap and sunglasses, did not display a weapon and left the bank on foot after the teller handed over an undisclosed amount of cash.
Surveillance photos released by police show the man's face covered by either his sweatshirt pulled up or a scarf.
The county Police Department's Bureau of Crimes Against Persons is investigating and asks anyone with information about the bank robbery to contact the St. Louis County Police Department at (314) 615-8695 or Crimestoppers at (866) 371-TIPS (8477).
PNC Bank is offering an independent reward for any information leading to an arrest and conviction of the bank robbery suspect, according to police.