UPDATED: Man run over by Oakville High student in night of homecoming vandalism
Sixteen-year-old arrested on suspicion of assault; boy's father says his son was attacked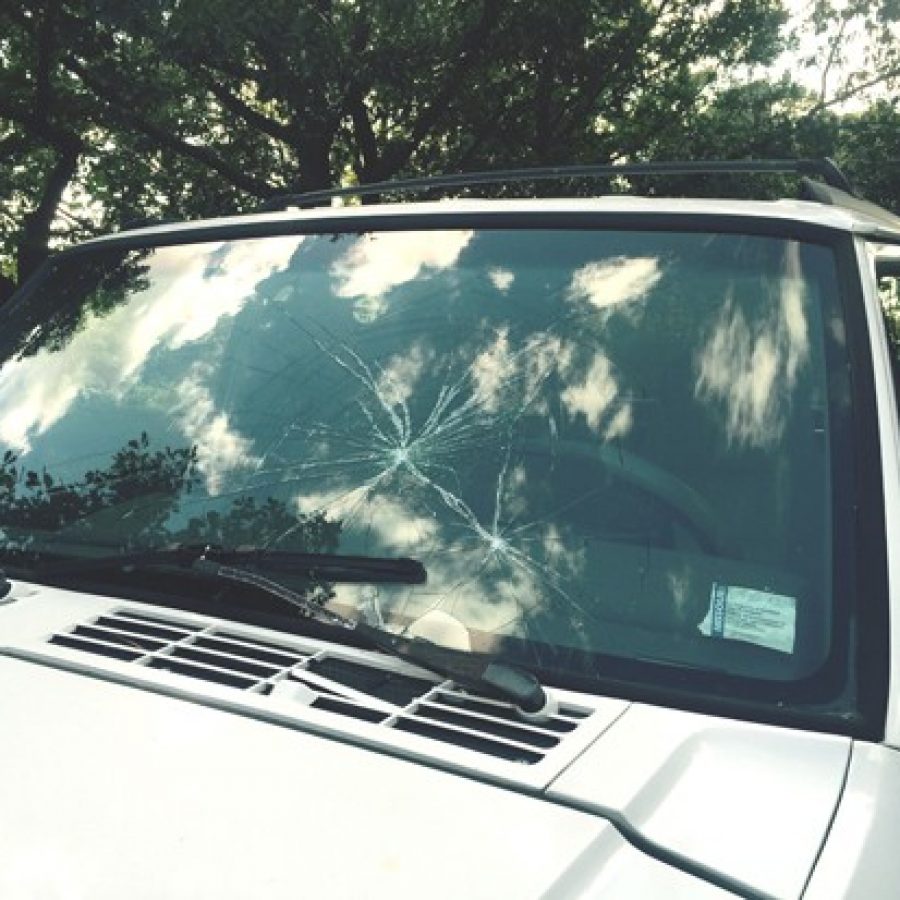 An annual night of pranks that has traditionally kicked off Oakville High School's homecoming week went wildly wrong Sunday night as a man interrupting students vandalizing his house was seriously injured after being run over by a car.
The car's driver, an Oakville High School junior, 16, fled after he and three friends TPing and vandalizing a house were caught mid-act by the 48-year-old homeowner, police said. The boy drove off, allegedly running over and dragging the man, who is a fellow student's father, 100 feet. The house is in the 2400 block of Southwind Meadows Court in Oakville.
Police arrested the driver, 16, on suspicion of assault after they found the man lying in the street at roughly 11:45 p.m. Sunday, police spokesman Sgt. Shawn McGuire said. It is unclear from police accounts whether the student stayed at the scene or left. Since the boy is a juvenile, the St. Louis County Police Department turned the case over to the family court.
The man was taken to a local hospital with serious injuries and is in intensive care, his family said. His name and the boy's name were not released by police.
The injured man has children in high school, has served as a coach of youth sports and owns several local businesses.
But the father of the boy told the Call that his son drove off after he was attacked.
"My son stood his ground, he feared for his life and the life of his three friends," the man wrote in a Facebook message. "I hope I will never know what that's like. They were attacked, hit from behind from an object or someone. They made it to the vehicle they arrived in, only to be threatened with bodily harm if they did not get out. Homeowner then smashed the windshield with an object, side of the vehicle got kicked in by someone, all the while obscenities and threats were being yelled at these boys that had showed up to throw some toilet paper on a tree in the front lawn. That is a battle ground for our military, not for our high school students."
The family of the injured man released a statement denying the allegations and asking for the public to allow time for the police to complete their investigation.
"We have tried to remain quiet about the events that happened Sunday evening and have tried to respect the privacy of both families involved," the family told the Call. "Due to the completely false allegations by the parent, we take great offense to his comments and we will not allow the condition of our family member who remains in the ICU justified. We will continue to allow the police to do their investigation."
In response to the incident, Mehlville School District officials canceled Monday afternoon's powder puff football game, but do not plan to cancel further homecoming activities "unless there are more behavior problems this week," Oakville High Principal Jan Kellerman wrote in an email to parents.
The night before the annual powder puff game, Oakville juniors traditionally TP the houses of seniors, but in recent years what began as a night of simple pranks has turned more destructive, with elaborate TPing and even vandalism. Numerous families complained to the school that they woke up Monday morning to vandalism and significant property damage, Kellerman said.
"We have zero tolerance for what occurred overnight," Kellerman wrote. "Superintendent Dr. Chris Gaines, Deputy Superintendent Dr. Brian Lane and my administrative team met this morning, and we all agree that this kind of behavior is not acceptable and does not represent who we are as a school or district."
Students were warned several times last week to be on their "best behavior" during homecoming this year, Kellerman added.
Mehlville High School held its homecoming last week, without any similar incident.
The powder puff tradition has a long history in Oakville, but it is only in recent years that it has taken a more serious turn. In 2013, Kellerman canceled the school's pep assembly as punishment after students wrongly targeted an elderly resident's house for vandalism, according to an article in Oakville High's student newspaper, MyOHSOnline, which ran an article on the incident in September 2013 with the headline, "Powderpuff Traditions: What is too far?"
The article detailed some of the vandalism that had become more common during the pranking, including graffiti and putting dirty diapers on houses.
Other residents have reported that the vandalism has escalated to dumping trash, furniture and sinks on lawns, smearing homes and even taking bricks off the sides of houses.
Kellerman was talking to students that year about going too far, according to the article, because an elderly citizen's home was wrongly targeted for vandalism. Commenters on social media have said that vandals were actually targeting the house of the man injured Sunday when they vandalized the wrong house in 2013, and the man helped the elderly person clean up the vandalism.