UPDATED: Lindbergh Board of Education member passes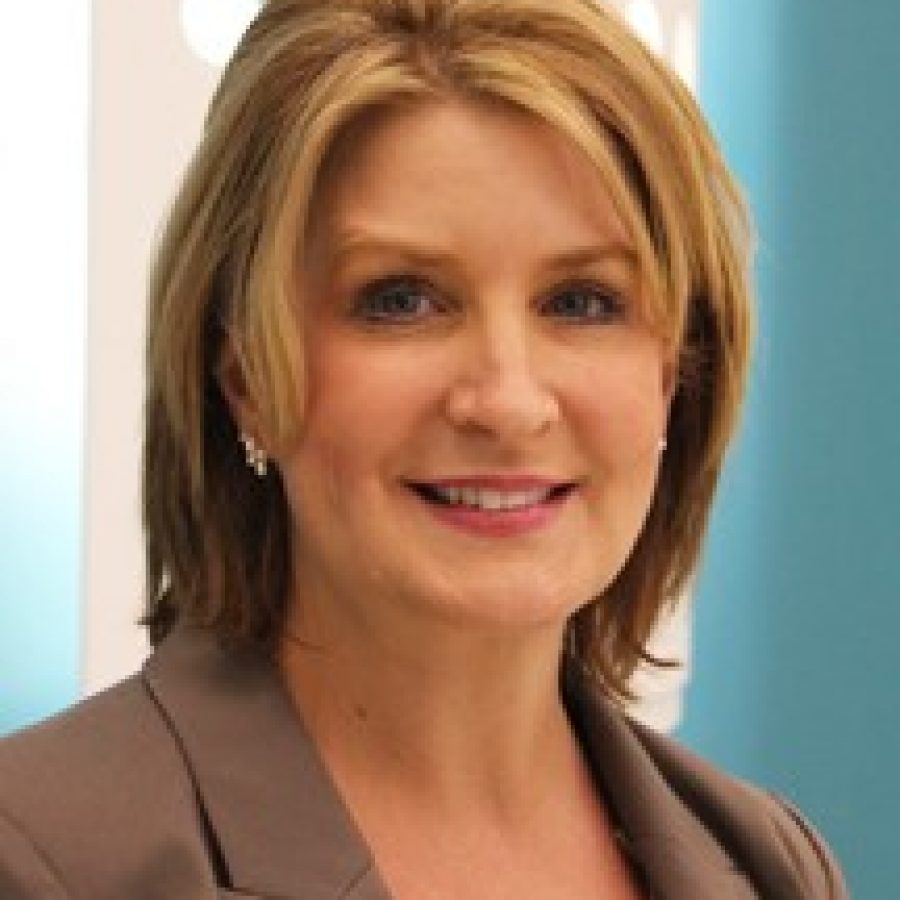 Lindbergh Schools announced the passing of Board of Education member Kate Holloway with a heavy heart Friday.
Kathryn Lee "Kate" Holloway, 54, passed away at her residence in Sunset Hills Thursday, Feb. 25, following a courageous battle with cancer.
Visitation for Mrs. Holloway will be from 3 to 7 p.m. Sunday, Feb. 28, at Chapel Hill Mortuary, 10301 Big Bend Road, Kirkwood. A funeral service will be held 11 a.m. Monday, Feb. 29, at Southgate Church, 9820 E. Watson Road. Interment will follow at Chapel Hill Memorial Gardens, 6300 Highway 30, Cedar Hill. The family requests that guests bring a single flower to Mrs. Holloway's service. In lieu of flowers, donations in her name can be made to Gateway House of Prayer, 4646 S. Lindbergh Blvd., 63127.
Mrs. Holloway is survived by her husband, Steven, five children and grandchildren. She and Steven married Sept. 16, 1988 in St. Louis, and had five children: Stephanie Kientzy, and Noel, Kaylei, McKenzie and Dayne Holloway. Mrs. Holloway is also survived by three grandchildren, Ava, Jack and Joshua Kentzy.
Along with many other family members and special friends, Mrs. Holloway is also survived by her mother, Melba (nee Summers) White, her in-laws Audrey Hill and Jack Holloway and four siblings — Susan Evans, Michael White, Erin Meek and Lori (Gene) Workmeister.
Mrs. Holloway was born April 1, 1961, in San Diego, Calif., to Melba and the late Ray White.
She will be fondly remembered and dearly missed by all who knew and loved her. She enjoyed spending her time doing ministry and was always helping people and spreading the word of God, including through pro-life and sidewalk ministry.
Mrs. Holloway was elected to the Lindbergh Board of Education in April 2012 and re-elected in April 2015. She was also a member of the Gateway House of Prayer, the National Day of Prayer, Concerned Women of America and many other organizations. Most of all, she loved spending time with her beautiful family. She will be remembered and dearly missed by all who knew and loved her.
Four of her five children attended Lindbergh Schools, and she was always very involved in their education. She gave back to the Lindbergh community for many years as a parent volunteer, served on the committees for Project Graduation and the Spirit Festival, and helped organize the first Baccalaureate Solemn Ceremony for Lindbergh High School seniors in 1994.
Board President Kathleen Kienstra said Mrs. Holloway's thoughtfulness, kindness and compassion have made a positive difference in the lives of children.
"As a dedicated member of the Board of Education, Kate's decisions were guided by her heart and passion for what was best for the children in Lindbergh Schools," Kienstra said. "The Lindbergh family will miss her warm heart and generous spirit."
Mrs. Holloway had a love of children and enjoyed opportunities to spend time in the schools, such as the student-led tours at Lindbergh's Blue Ribbon Award events. She was a regular attendee of Academic All-Stars, applauding students on their achievements. Mrs. Holloway also actively participated in monthly Parent Leadership meetings and the district's annual legislative and clergy breakfast events.
"We are grateful for Kate's contributions to the Board of Education, and she will be missed by our entire Lindbergh community," said Superintendent Jim Simpson. "Our thoughts and prayers are with her children, her husband and her family at this very difficult time."
When she ran for the board in 2012, Mrs. Holloway said: "This opportunity is met with a season in my life to be able to invest my time and effort toward being a positive influence in our expanding Lindbergh Schools community. I would like to be a part of the effort to equip our children to reach their full potential toward a successful future … I take nothing for granted, and am grateful for the opportunities that challenge my abilities to grow forward."