UPDATED: Ice storm expected to hit south county Friday through Sunday; school canceled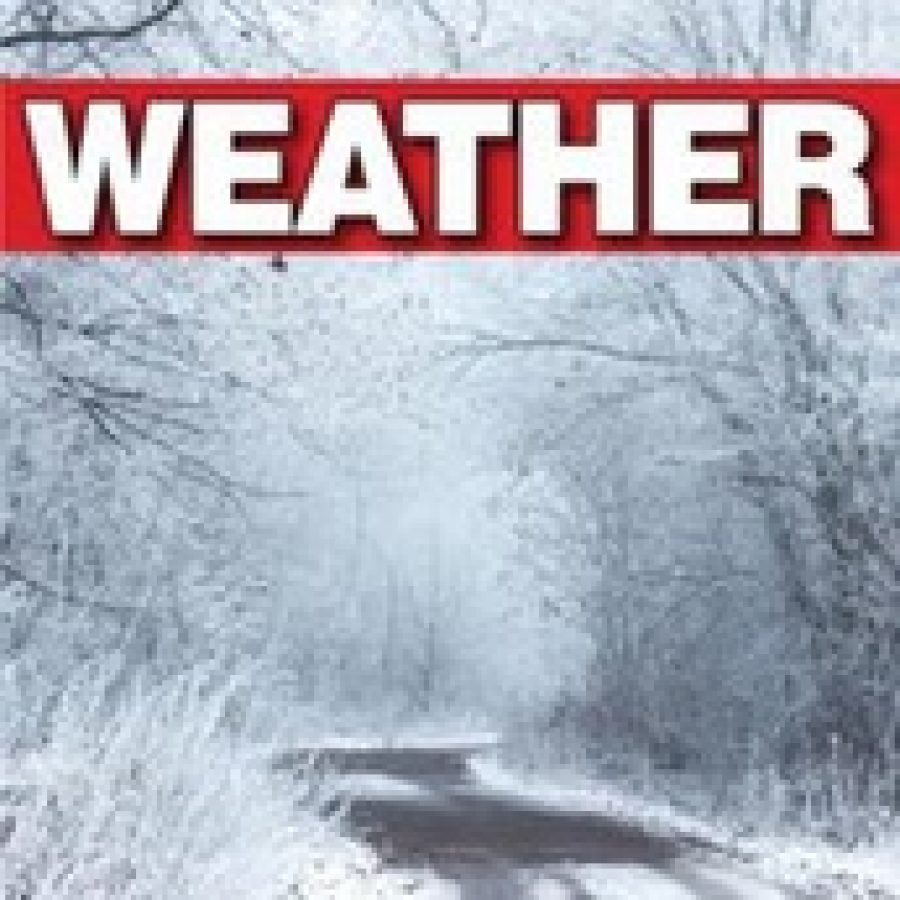 The National Weather Service has issued an ice storm warning extending from Friday morning to noon Sunday, and area school districts called off school for Friday.
The Mehlville School District, Lindbergh Schools, Fox School District and the Affton School District have all canceled school Friday. All classes and activities in Mehlville are canceled for Friday and the weekend, but Thursday activities will go on as scheduled, Communications Director John Wolff said in a robocall to parents. Affton had a scheduled professional-development day set for Friday, but is calling off any activities and Cougar Care for Friday and Saturday.
Bayless Schools will close Friday and cancel activities Saturday. The Bayless Elementary Spelling Bee set for Friday is rescheduled for Thursday, Jan. 19 at 1 p.m. in the auditorium and will be live-streamed on the school's Facebook page. Hancock Place School District also canceled school Friday. All Special School District programs and sites are closed Friday, including South Tech High School and Southview School in Crestwood.
St. Louis County government offices are closed Friday in anticipation of the ice storm. Crestwood City Hall and the Crestwood Community Center are also closed. Sunset Hills City Hall closed at noon Friday. The Sunset Hills Community Center closed at 10 a.m. in advance of ice. Thursday's meeting of the Sunset Hills Economic Development Committee was canceled due to anticipated weather.
Both South County Center and West County Center closed at 1 p.m. Friday, but individual department stores and restaurants might remain open, the malls posted on their websites.
Schnucks announced that it will close all its grocery stores in the St. Louis region at 7 p.m. Friday due to the pending ice storm. The stores will reopen at 6 a.m. Saturday.
Schools and government offices will also be closed Monday in observance of Martin Luther King, Jr. Day.
Freezing rain will start falling in the St. Louis region from south to north Friday morning, with "significant icing" from Friday morning through Sunday morning, the NWS said.
A quarter to three-quarters of an inch of ice could accumulate, with temperatures in the upper 20s to lower 30s, according to the advisory.
The ice will cause hazardous travel conditions, especially on bridges, overpasses and untreated roads, with damage to trees and power lines possible.
The Missouri Department of Transportation, Illinois Department of Transportation and Sunset Hills Police Department are asking residents to stay home.
"How challenging it will get is anyone's guess," the Sunset Hills department wrote on its Facebook page Friday. "In the meantime, please, stay inside and off the roads, it truly isn't worth the risk. Settle in, enjoy time your family, finish that indoor winter project you haven't had a chance to get to, read that book you keep looking at one the shelf with longing or simply put up your feet and relax."
With weather forecasters talking about the ice all week, schools and organizations already started to cancel events scheduled for Friday and Saturday on Thursday in anticipation of weather conditions.
Bierbaum Elementary is canceling its YMCA Night scheduled for Saturday due to the storm. The school posted on its Facebook page that it will attempt to reschedule.
Blades Elementary Principal Jeremy Booker posted to Facebook Thursday that the school is already receiving phone calls about whether school will be canceled Friday.
But that decision will be up to the Mehlville School District Central Office, not individual schools, Booker wrote.
"As soon as that decision is made, you will be contacted by phone, email, text, Facebook, news, et cetera," Booker posted.