UPDATED: Bowen unseats Douglas for Lemay GOP committeewoman's post
Bowen to serve four-year term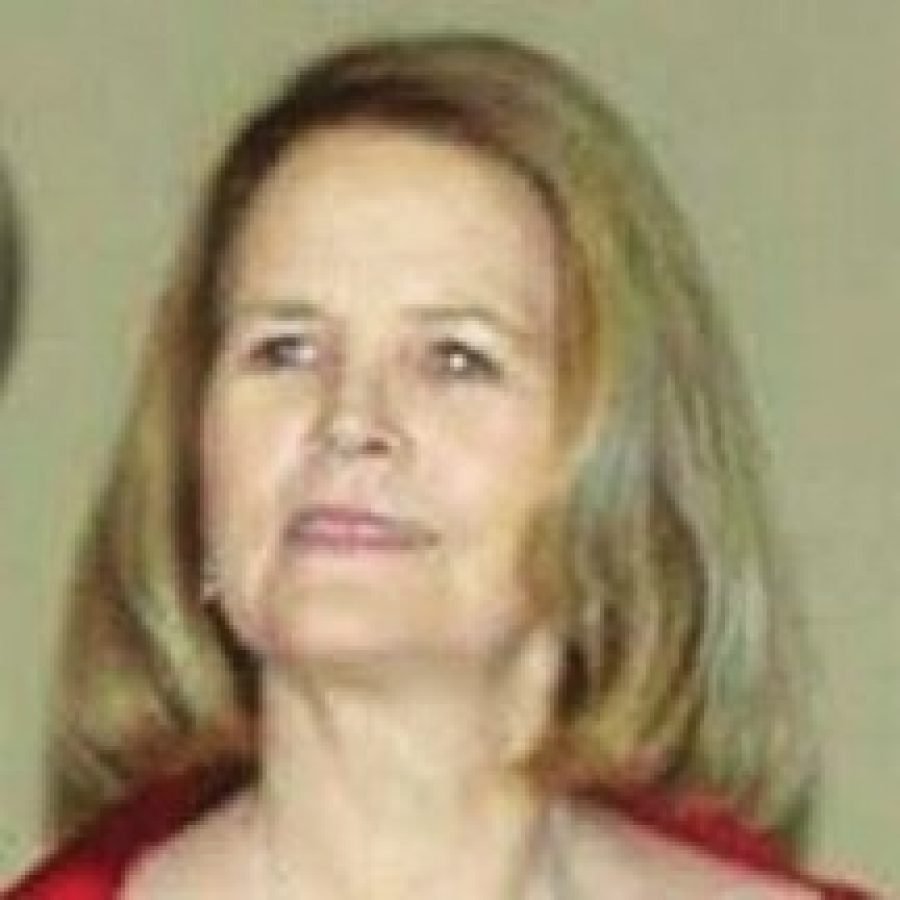 Challenger Linda Bowen unseated incumbent Teresa Douglas in Tuesday's election for the Lemay Township Republican committeewoman's post.
Bowen received 1,439 votes — 62.48 percent — while Douglas tallied 848 votes — 36.82 percent — according to unofficial election results.
Bowen will serve a four-year term as committeewoman. Douglas was elected committeewoman in 2012.
This year's heated race for Lemay Township Republican committeewoman has caught the attention of statewide party officials and Republicans around the region, while adding to the existing divisions among the various GOP factions in south county.
Incumbent Lemay GOP Committeewoman Teresa Douglas, first elected for a four-year term in 2012, is being challenged for re-election in the Tuesday, Aug. 2, primary by Oakville resident Linda Bowen. 

The campaign, unusually vocal for a typically uneventful race, drew the attention of state GOP officials due to Bowen's campaign tactics, which echo many of those she used to oppose the Mehlville School District's Proposition R last year.

In the years since Douglas narrowly defeated Jacqueline Simon to become Lemay's committeewoman, she has been a common sight at County Council meetings, speaking against the rental license and the Complete Streets initiatives.
 A former microbiologist raised on a Wisconsin dairy farm, Douglas is a small-business owner and has managed other small businesses, which she says gives her insight into how St. Louis County regulations affect small business. She is the legislative chair for the county Republican Central Committee and is the current president of the Concord-Lemay Republican Club.

Now retired, Bowen worked for Union Pacific Railroad for 25 years before starting an information-technology consulting business. She has lived in Lemay Township for more than 27 years.
Bowen also owned and ran the website for the anti-Proposition R group, Secure Mehlville Oakville Future, or Secure MO Future.
Despite her efforts, Prop R, a 49-cent tax-rate increase, passed by historic margins, the first of unprecedented back-to-back ballot measures for the district. 
Bowen said she has run a positive campaign and that "taking on the role of committeewoman opens more doors of opportunity to further contribute to our community."
"All I have wanted during this entire campaign is to be left alone," Bowen told the Call. "We have executed a positive campaign. I have not told one voter of the mudslinging that has occurred by my opponent."
The way Bowen has run her campaign is an indication of how she might serve Lemay as committeewoman, Douglas said.
"I have worked hard for the people of Lemay, going down to the County Council meetings speaking on their behalf, fighting against the landlord license bill, that Oakville senior living center, Complete Streets issues," Douglas said. "I've been down there many times fighting. Not once have I seen my opponent down there."
Other GOP officials, including several south county committeewomen and committeemen, say that Bowen has run a unique campaign, echoing many of the same tactics she used during the period leading up to the Prop R election.
They say that Bowen has sent out mass emails announcing endorsements by prominent south county Republicans who, when asked, claim they never endorsed her, kept access to the membership rolls and the passwords to the Concord-Lemay Republican Club official website and social media accounts even after she quit as president and declined to hand them over to the current membership, and sent out emails and posts implying that she still represented the club and that it was endorsing her.
In a Facebook post, Bowen said she filed a police report against a Douglas supporter she said stole her campaign signs — a charge she also made about Prop R supporters during that campaign. The Douglas supporter told the Call that she knocked on the door of the house and spoke to the home owner about Bowen's campaign tactics, and the owner told her to take Bowen's sign away.
"Is this the type of person who you would want representing you when they consistently perform illegal acts to promote THEIR agenda," Bowen said in an email. "So once elected, whose interest do you think they will be serving?"
"My opponent has secretly been planning her campaign a long time in advance, and that's perfectly fine, but she did it through means of deception," Douglas said. "She took the website, the Facebook page, everything. So to begin the campaign on deception and deceptive means leads me to believe that if she were elected, we're going to have more of the same. And then you add in the fact that she deceived the public by claiming she had endorsements that she does not have — again, it's more lies and deception. And I don't expect that anything would be different once she's committeewoman."
Earlier this year, Bowen made a series of posts and sent out a series of Facebook posts and mass emails announcing endorsements from a host of south county Republicans, including Rep. Cloria Brown, R-Lemay; former Sen. Jim Lembke, R-Lemay; candidate for Missouri House David Gregory, R-Sunset Hills; and even the Tesson Ferry Republican Club.
However, each of them asked Bowen to remove the posts from her website, and they told other party members they had never endorsed her. All of the posts were later deleted from Bowen's website, but the mass emails were not retracted.
The incident moved Lembke to endorse Douglas instead because he was so "alarmed, dismayed and remorseful" that Bowen had misled him to believe she was running unopposed, Gravois Republican Committeewoman Jennifer Bird wrote in an email.
The former senator wrote in his endorsement of Douglas, "I am proud to endorse my good friend Teresa Douglas for Lemay committeewoman. Teresa has been a loyal supporter and worked tirelessly for the conservative cause."
In an email to Lembke, Concord-Lemay GOP member Gene Hutchins of Affton wrote that Bowen "tricked" Lembke and added, "She has done to you as she has done to Concord-Lemay Republicans … Frankly, she hectors people and is disruptive to our townships."
After Bowen sent out Facebook posts on her alleged endorsement by the Tesson Ferry GOP, the Republican club added a disclaimer to the next edition of its newsletter, The Tesson Times, noting that the club does not endorse candidates in committee races for other townships.
Asked by the Call about the multiple retracted endorsements, Bowen focused on the Lembke endorsement, although she did not mention the former senator by name.
"I would not ask for an endorsement if I was running unopposed so was surprised when one person advised they did not know my opponent was running; therefore, they had to pull their endorsement because my opponent worked on their campaign and was a big supporter, so he felt obligated to endorse her — quid pro quo," Bowen said.
On the other candidates who told other south county GOP activists that they never endorsed her, Bowen wrote, "Because the other person is running election, I have no comment on this situation other than this was a joint decision."
At the Prop R victory party, Prop R organizers credited their victory in part to Bowen, whose last-minute flurry of repetitive social media postings – 33 in all — the Friday before the election upset Mehlville parents so much that they got out the vote in record numbers.

During the campaign, Bowen had questioned the accuracy of the surveys that said Prop R would pass. She told Board of Education members that they were "deluding themselves" that the measure would pass with "trumped-up" survey results.

While 58 percent of Mehlville residents surveyed said they would vote for a 45-cent tax-rate increase, 73 percent of voters approved Prop R, the highest margin of victory for a Mehlville ballot measure since 1984.
 After the election, the Secure MO website positioned the loss as a positive for the organization. Bowen had pledged that the group would continue to track Prop R spending, but the group's Facebook page has deleted all posts from the campaign and gone inactive.
Before the group's website went down, it had not been updated since Nov. 4. Bowen has not attended a Mehlville meeting since Prop R passed.
When an Oakville third-grader addressed the board last fall to ask residents to pass Prop R, Bowen posted on Facebook, "Fact: It's my understanding, this little girl is the daughter of one of the administrators. It's awful how (the district) is using 'our' children to push their agenda … Who wrote the speech? Beautiful little girl and I felt sorry for her up there trying to read 'her' speech."

The girl's family members responded that the girl is not related to any administrators and that she had written her own speech.
 Several board members saw the statements as an attack on both the student and the district, and they compared it to the time Bowen laughed when another student spoke in favor of Prop R.

Board President Samantha Stormer replied to Bowen, "Glad you felt sorry for her but were able to laugh at the other young man that spoke."

Bowen soon backtracked, writing to the girl's mother, "I was not attacking your chikd's (sic) character. I am truly sorry for making the statement because in hindsight, I can see it was taken totally out of context."

When board member Venki Palamand asked why Bowen would "stop at nothing, even attacking a 7 yr old for having the courage to speak in public," Bowen responded, "Venki, you are walking on thin ice so best pull in your horns."
One of the most prominent themes of Bowen's videos against Prop R showed part of a comment board Vice President Jean Pretto made at the Aug. 6 meeting. Bowen and other district detractors said the comment shows that Pretto and the rest of the school board don't care about taxpayers. However, in quotes in letters to the editor and in videos posted online, Bowen and other Secure MO members quoting Pretto omitted the last part of her remark.
"The dollar amount (in cost) per student is $8,400 — that's pretty low in comparison to other schools," Pretto said. "So I guess if you don't like it, don't want to pay it, then I guess you have the option of leaving and find a school district that has lower taxes.
"Oh wait, there isn't one."
A Secure MO Future video Bowen posted online as an argument to oppose Prop R shows Pretto speaking, but cuts off her statement after "leaving."
Pretto said the posted video was misleading as to the meaning of her words, noting, "I love our community, and I'm pretty fond of the people that live in it."
When a reporter pointed out that the Secure MO videos left out the last part of Pretto's statement, Bowen replied, "Not your fight, so back off."
Current board member Kevin Schartner was elected in April after serving as treasurer of the pro-Prop R campaign committee, Mehlville-Oakville United.
Responding to Bowen's comments about Pretto at the time of the campaign, Schartner wrote on Facebook, "I fail to understand how repeating this falsehood, among many others, unites our community. Isn't that the No group argument? Don't they say we need to unite first and then decide how to fund our schools? Maybe they need a strategic plan to know what they are trying to achieve."
Bowen served as the 2015 president of the Concord-Lemay GOP, the club Douglas now leads. However, according to the minutes posted on the club's website, she suddenly quit as president after other members, including Douglas, disagreed with her attempt to change the bylaws to allow out-of-township residents on the board.
Along with that change, the bylaw change would have allowed the club to contribute money to political candidates.
Current club members told the Call that the dispute happened over issues of transparency and process — many of the same issues that Bowen often criticized in Mehlville.
The club requires bylaw changes to be discussed twice. Bowen argued that discussion could happen by email or phone and called for an immediate vote.
Other members objected that a discussion has to be held in person.
"A fiery quarrel followed," according to the minutes, and among those who sided with Douglas was Bowen's previous Prop R ally, Lemay GOP Committeeman Alan Leaderbrand, who endorsed Douglas in a letter to the editor to the Call this week. 
Bowen had once warned the Mehlville board that stifling public comment was "one of the causes of revolution in this country."
Asked by the Call why she did not hold a discussion on the bylaws at the meeting, Bowen said that the bylaws had been discussed by a bylaws committee, and the only item that appeared on the agenda for the general meeting was a vote on the bylaws, not a discussion.
She said the disagreement was a "surprise attack" on her and her leadership, and anyone with concerns about the new bylaws should have contacted her beforehand.
"It's all about planning and organization," Bowen wrote. "The plan was to identify the issues that needed to be discussed and an agenda put together for the November meeting so ALL members could be prepared to discuss. Since no one sent an agenda item or even asked a question, nothing was put on the agenda except voting on the bylaws."
Club members disagree on whether Bowen increased or decreased the club's membership during her tenure. Bowen told the Call she increased membership by 77 percent over the tenure of the previous president, Concord Republican Committeeman and former Green Park Ward 1 Alderman Tony Pousosa. However, Douglas told the Call that out-of-township membership increased, but actual attendance at meetings under Bowen's leadership fell from the 35 to 45 who had attended when Pousosa led the group down to only eight regular members in attendance at meetings under Bowen.
Douglas said the changes would have been a nice idea if the club was a more general nonprofit GOP organization, but the primary purpose of the Concord-Lemay Republican Club is to serve the Republicans in Concord and Lemay townships.
"When she didn't get her way on that, her response was to up and quit the club and walk out," Douglas said. "So she didn't even finish up her term as president for the Concord-Lemay club. How would she possibly think that she's not going to have any opposition within the next four years as committeewoman? If it was that easy for her to walk out then, I think it'll be easy for her to walk out now. She's already publicly stated that if she is elected she's not going to come to the Concord-Lemay Republican group, which is one of the duties and requirements of the job, because she doesn't want to be in the same room as me."
But beyond the showdown over the new bylaws, the wider dispute that brought state GOP officials into the race happened over the Concord-Lemay GOP's website, which Bowen ran while she served as the club's president. 
After Bowen walked out, however, she still held the passwords to the club's website, Facebook and email accounts and membership rolls and, GOP officials say, declined to hand them over, forcing the club to create new ones and confusing potential members by still advertising the club as hosting her website. 
Members say Bowen used the club's website and other accounts — which had been paid for by the club and used by the club before Bowen joined – as a springboard for her campaign, giving the impression that the club officially endorsed her run for committeewoman.
The multiple websites were "exceptionally confusing" for members, who often received official events from the club and from Bowen, who conducted her own sign-ups for events she was not running, Bird wrote. The club's meet-and-greet with GOP candidate for governor John Brunner was canceled after Bowen sent out a competing RSVP for a Brunner event at the same time.
"This is creating much mistrust, strife and angst," Bird wrote. "We already face an extremely contentious elections cycle, and our party is suffering as a result, along with many relationships. We must be able to work together for the sake of our candidates, issues and principles. This type of behavior must end."
In an email to members after she quit, Bowen said she was never asked for the social media passwords.
"… No one asked for any of the social media information from me …," Bowen wrote Jan. 17.
But Douglas had written an email Nov. 30, several weeks after Bowen's resignation to Bowen and other officials asking for the passwords to the club, listing the various accounts that the club no longer could access.
"I am asking you to please provide the Usernames and Passwords, so you do not feel you need to make any posts on behalf of the club," Douglas wrote.
In an email, Bowen said that the GOP club should take minutes down from its new website since they should not be available to the public under her interpretation of Robert's Rules of Order.
"Please remove all minutes from the website IMMEDIATELY," Bowen wrote to members.
Club members responded to her that the clause she cited only referred to electronic meetings, which the club does not hold.
In the email to Lembke, club member Hutchins recounted Bowen's demand that the club minutes be taken down and said it went against the spirit of the club.
He noted, "We are an open organization."
To the Call, Bowen said that she believes posting the minutes is against the club's bylaws.
"Our members should have the right to speak at our meetings without the fear of their 'disagreement' being disclosed to the entire world," she said. "Transparency is for the membership; not for the entire internet world … They were put there for one reason only … I will let you draw your own conclusion."
About the Writer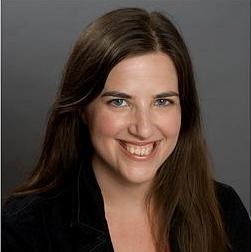 Gloria Lloyd, News Editor
Gloria is the editor of The Call. If you have any thoughts or suggestions for coverage, email her at glorialloyd@callnewspapers.com.