Unlike his predecessor, Ward 3 alderman attends Sunset Hills meetings in person
Sales-tax payment change proposed by Lipe approved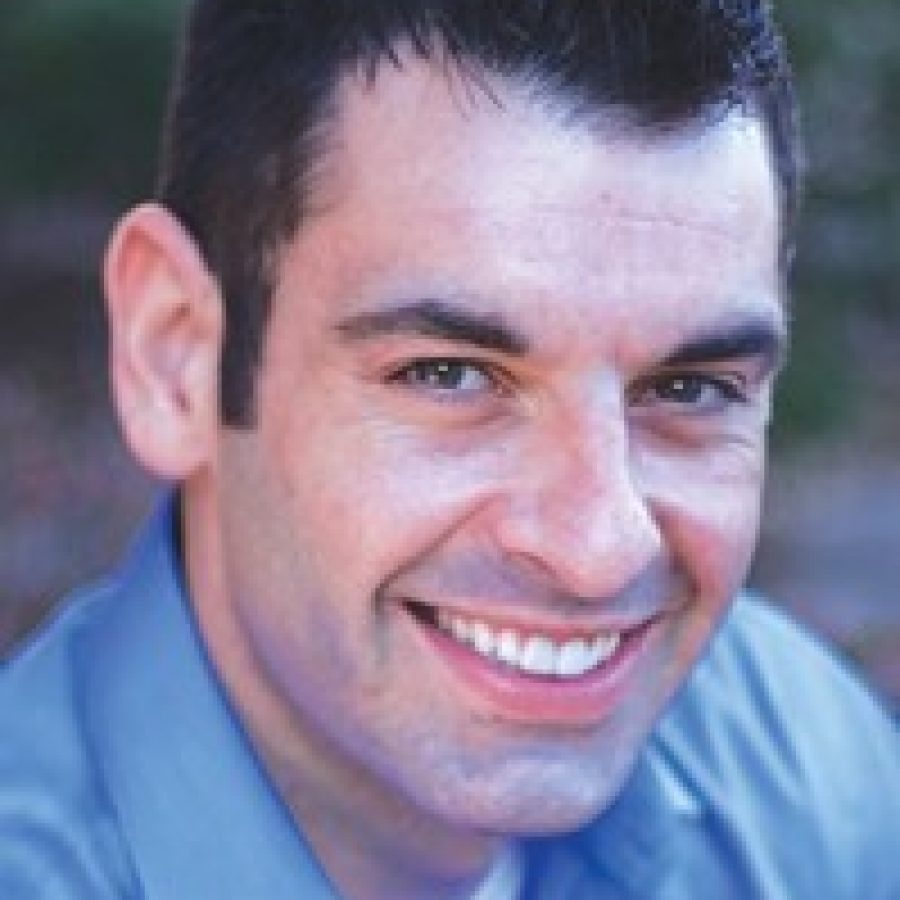 In a change of pace for Ward 3 residents in Sunset Hills, their alderman has attended all city meetings in person since he took office in April.
Ward 3 Alderman Nathan Lipe was sworn in at the April 25 meeting, succeeding former Ward 3 Alderman Keith Kostial, who spent more than a year of his two-year term mostly attending meetings by videoconferencing or, for much of this year, not attending at all.
So far, Lipe has attended every city meeting since he was sworn in, including five regular monthly meetings and three work sessions. He also attended meetings as he was running for office, during the time that Kostial didn't attend or tune in by his preferred method of attendance, FaceTime.
After not attending a meeting in 2017 other than a February meeting he joined by videoconferencing halfway through, Kostial did attend his final meeting. As he left office, his parting words were, "Every vote I made was, in my mind, the best interest of the city and Ward 3. And it's been a pleasure serving you."
The "Robo Alderman," as Kostial was dubbed by Ward 2 Alderman Steve Bersche, missed six city meetings leading up to his exit from the board.
Since December 2015 when his job began frequently taking him out of state, Kostial missed six meetings altogether, attended eight meetings in person, 11 via videoconferencing and the one he joined halfway through.
Although Kostial said that Ward 3 voters did not mind that he was not physically present for meetings, Lipe said that the issue was raised as he knocked on every door in the ward leading up to the April election.
But rather than focusing on the past, "I'm just trying to do the best that I can," Lipe said. "I plan my vacations in the future around these meetings because I don't want to miss it."
One alderman missing a meeting can make or break city initiatives, as seen in a recent 4-3 vote rejecting a pair of new water slides at the Aquatic Center. If Ward 1 Alderman Dee Baebler had voted for the slide, Mayor Pat Fribis could have broken the tie in favor of bringing the water slides to the city.
Sunset Hills City Hall has seen its share of contentious city meetings in the not-too-distant past, but from what Lipe has seen that also seems to be behind the city now.
"So far, so good — I'm really, really enjoying it," he said. "It seems that everybody that's up there has been nice and warm, almost shockingly so.
"We might not agree on everything, but it's a very passionate group, and we work well together. I'm just very impressed with everybody up there, including the mayor. A lot of us don't always agree, but we're very respectful to each other. Hopefully that stays the same."
Lipe has taken the initiative since his election to suggest possible changes in the city, most notably with legislation that was unanimously adopted last week that changes how Sunset Hills businesses can make sales-tax payments.
Businesses can now pay their sales taxes to the city annually instead of monthly, possibly saving time and paperwork.
Aldermen voted unanimously to approve the change at their Aug. 8 meeting, with board President Richard Gau and Ward 4 Alderman Mark Colombo absent.
At the city's June 27 work session, City Administrator Eric Sterman noted that Lipe came to him to ask why businesses pay gross-receipts taxes to the city monthly instead of yearly, as other cities require.
The extra payments create more paperwork, he said.
The new alderman works for Western Oil, which owns the Sunset Hills PetroMart at 1430 S. Kirkwood Road.
Businesses in the city are required to hold a business license, which in turn requires them to pay taxes on either square footage or gross receipts. A business with sales pays out of gross receipts, the same as they do to state coffers.
Most businesses pay the state monthly, although they could elect to pay quarterly or annually. The city's ordinance required that if businesses pay the state monthly, they pay Sunset Hills monthly.
Of the 154 businesses in the city that pay gross receipts, roughly 125 of them pay monthly.
Lipe raised the possibility that the extra payments could create extra administrative costs for both businesses and city employees because it could be an "accounting headache," Sterman said.
The city's administrative costs from processing the checks each month are so minimal that those costs alone should not be the determining factor. Instead, the idea is potentially making the payments more convenient for local businesses, Sterman said.
"I deal with probably 45 different municipalities and every one of them, we write the check and send it off and that's the end of it," Lipe said. "With Sunset Hills, it's more every single month go through all your receipts, and it's a constant battle.
"Of all the places I deal with, this is the only one who does it that way. When I talked to Eric, I said is there a reason for it? There wasn't one."
The change does not affect the city's cash flow or budget, Fribis noted.
Ward 4 Alderman Thompson Price noted that the gross-receipts taxes for his business in Des Peres, Thompson Price Kitchens & Baths, are calculated annually.
But Gau, also a business owner, did not see how the change would save businesses money or time.
"If you're paying your sales tax, you've got to calculate the number anyway," Gau said. "I don't think we were trying to put an undue burden."
The city code outlining the gross-receipts tax was last changed in 1994, but the section on paying monthly hadn't been updated since 1967, City Attorney Robert E. Jones noted.