Two seek Democratic nod for council seat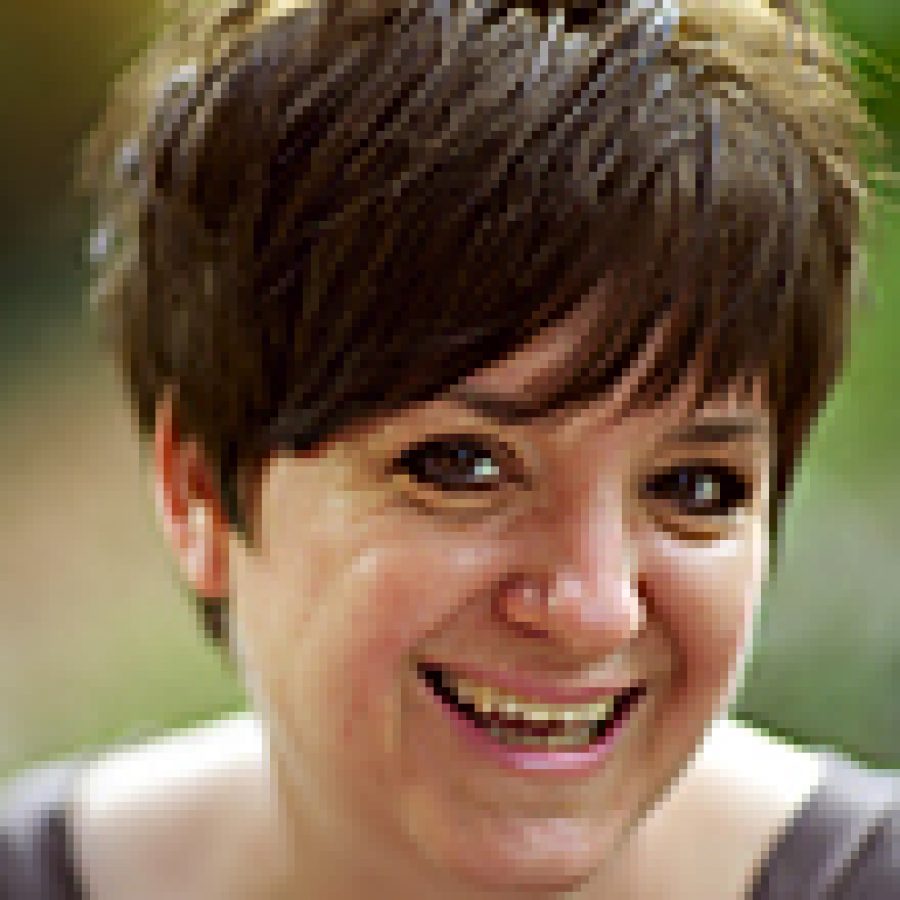 Staff Report
Two Democrats are seeking their party's nod for the 5th District County Council seat in next week's primary.
Pat Dolan of Richmond Heights and Terri Williams of Webster Groves are seeking the Democratic nomination in Tuesday's primary for the 5th District council seat being vacated by Democrat Barbara Fraser, who is seeking her party's nomination for the District 24 state Senate seat.
The winner will face Republican Randy Jotte of Webster Groves, who is unopposed in the primary for the 5th District seat.
Asked to identify the most important is-sue in the race, Williams said, "Citizens feel either disengaged from the political process — e.g. the appallingly low voter turnout numbers — or they are disillusioned and angry with 'government.' This is very disheartening to me because I believe passionately that government belongs to the people, but our government, at almost all levels, has been bought and paid for by special interests — and politicians on both sides of the aisle are complicit.
"I think that is absolutely imperative that citizens have an independent-minded councilperson represent them. The citizens and small businesses of the 5th District deserve to have a councilperson who is not tied to any special-interest group. If a councilperson accepts campaign donations from unions, corporations, organizations, developers, et cetera, I think it would be difficult to make decisions that are in the best interests of the community as a whole."
Dolan did not respond to a Call questionnaire.
Williams, 49, 521 Clark Ave., is a consultant with Expanding Human Potential. She and her husband, Craig Hawksley, have three children ranging in age from 18 to 22.
Williams served as the mayor of Webster Groves from 1994 to 1998 and executive director of the Webster/Shrewsbury Area Chamber of Commerce from 1998 to 2002.
She also has held the posts of citizens' advocate and taxpayers' advocate in county government.
Williams said she is seeking her party's nomination to the 5th District County Council seat because "I believe passionately in government of the people, by the people and for the people … Each and every one of us feels the desire to leave behind a better, stronger community. We can build that community together. Through a strengthening of civil society in the areas of education, public safety and public transportation, we can create the types of communities businesses want to invest in and in which families will grow and thrive. Our eager and skilled workforce is ready to collaborate with management and focus — together — on what St. Louis does best.
"By strengthening the cooperation between the county and the city, the municipalities of St. Louis County and our local communities, we can overcome our challenges and attract the resources we need to grow. Government should not be the exclusive realm of the few who hold power, but rather the empowered citizenry."
Williams gave the following responses to the Call's questionnaire:
What is your stance on Proposition 2, the charter amendment regarding an elected county assessor?
Williams said, "After serving as the taxpayers' advocate for St. Louis County Government — which was based in the assessor's office — I wholeheartedly support this initiative. St. Louis County is one of only two or three entities that do not elect their assessor. An elected versus an appointed assessor will — hopefully — bring responsiveness, accountability and transparency to that office."
Do you support the trash-district program that has been established in St. Louis County?
Williams said, "As the citizens' advocate for St. Louis County Government, I could not believe how passionate residents were about their garbage — who picked it up, when, et cetera. Going door to door in Affton for my campaign, the citizens I spoke with told me that they were pleased with the program. I am glad that the program is working."
What is your position on tax-increment financing and other tax tools?
Williams said, "As mayor of Webster Groves, TIF was a useful tool we utilized in our small-business districts that benefited our city and our businesses. I think the utility of a TIF project and whether or not to grant it should be examined on a case by case basis, because TIFs can be abused. I am totally opposed to tax abatement."
Would you support an increase in the county's tax rate?
Williams said, "Citizens often complain about paying taxes and yet, when it comes to supporting their local schools, public safety operations, public transportation, et cetera, citizens support tax increases. This is because they see the tax as an investment in their neighborhoods and communities.
"I think that before any taxes are in-creased, officials and leaders — in all governmental bodies and districts — need to make cuts with a scalpel and not an ax and without jeopardizing education, public safety, infrastructure repair, et cetera, because citizens of this region have shown over and over that those services are important to them. However, citizens in St. Louis County may have to decide one day — as they have had to in other cities — for example, if things like street lighting and maintaining county parks are important enough to them to increase taxes in order to keep those amenities. Citizens need to be held accountable, as well as elected officials, for making tough choices — be-cause we are the government."
What is your position on incorporation?
Williams said, "The residents of the 90 or so municipalities like the sense of community and neighborhood cohesiveness that their cities or villages provide. While this is good for individual communities, it is not necessarily efficient when it comes to resources and economic development. I think that municipalities who may be considering a merger with one another should be encouraged to do so. In the meantime, the discussion should continue regarding the expansion of county police services to small munies that simply cannot provide the public-safety services every community deserves."