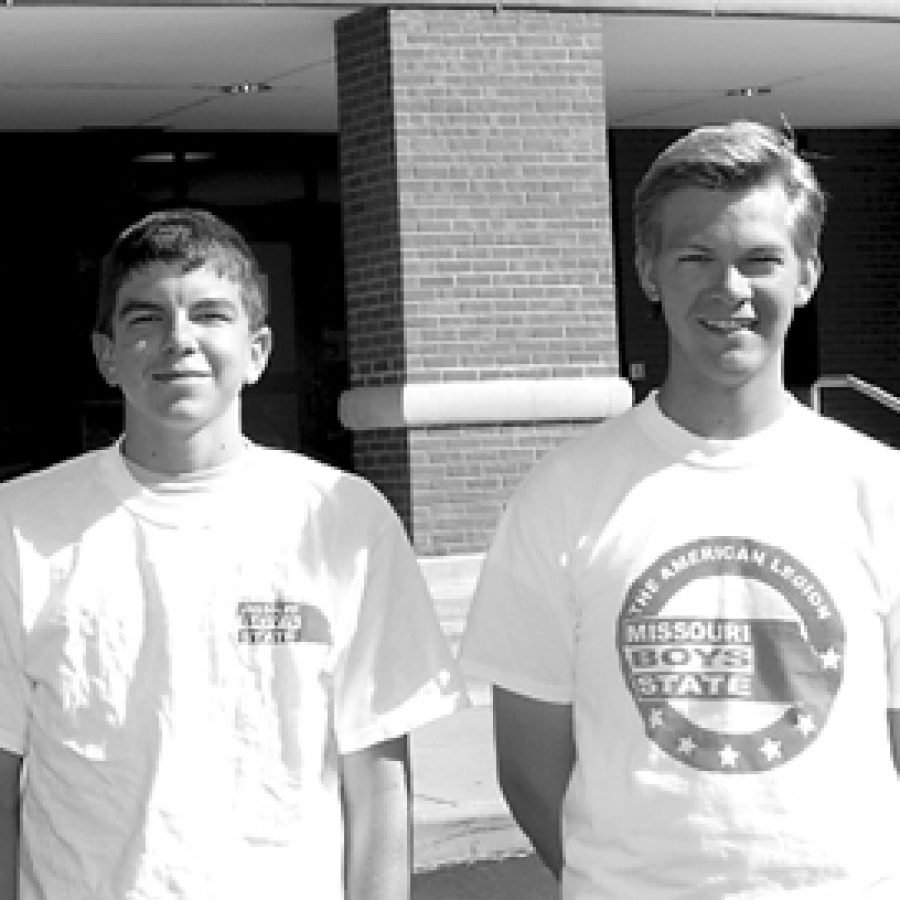 The 67th Session of Missouri Boys' State conducted recently at Central Missouri State University included two Mehlville Senior High School students — Ian Brickey and Patrick Wallace Jr.
To qualify for Boys' State, Brickey and Wallace had to complete their junior years and were required to demonstrate leadership and citizenship, according to a Mehlville School District news release.
At Boys' State, Brickey, son of Laurie and Jack Brickey, was assigned to live in Lewis City. He won election to the Senate and was elected minority whip. Brickey also attended Legislative School at Boys' State. He was sponsored by the Mehlville Optimist Club.
Wallace, son of Anita and Patrick Wallace, was a resident of Pershing City, where he held the offices of assistant athletics director and assistant beverage commissioner. Wallace also attended Media School at Boys' State, specializing in radio broadcasting. He was sponsored by American Legion Post 300.
Boys' State is a pure democracy in that all citizens may vote and are eligible to hold office. The program is designed to educate and train Missouri's young leaders in functional citizenship, leadership and government. Nearly 1,000 student leaders built an entire government in a single week.
The entire Boys' State staff is comprised of educational, legal, professional and civic leaders who volunteer their time each year.