Two Mehlville School District athletes to play in SmilesLEAGUE all-star game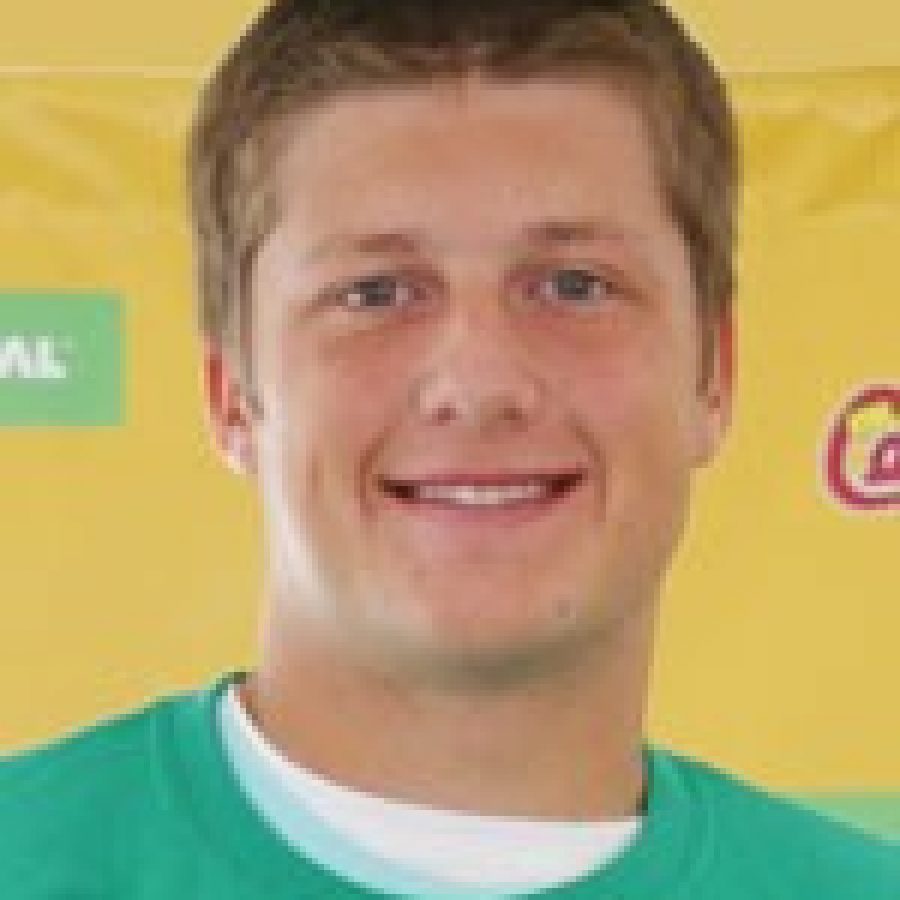 Two former Mehlville School District athletes were chosen to participate in the second annual SmilesLEAGUE Coaches' Choice High School Seniors All-Star baseball game.
Oakville Senior High's Brian Whaley and Mehlville Senior High's Aaron Onkle, who both graduated this year, are two of 34 high school seniors who have the opportunity to be coached by Cardinals alumni players Scott Cooper and Kerry Robinson as part of the second annual SmilesLEAGUE Coaches' Choice High School Seniors All-Star baseball game.
Representatives of Delta Dental of Missouri and the St. Louis Cardinals organization gathered Sunday outside of Busch Stadium to announce details of the game, which will be played Saturday, June 16, after the 1:15 p.m. St. Louis Cardinals-Kansas City Royals baseball game. The all-star lineup includes 34 high school seniors from St. Louis City and County public high schools.
Admission to the game is free and gates will open after the conclusion of the Cardinals game. A Home Run Derby is set for 4 p.m., depending on the Cardinals game, followed by the first pitch. Each of the SmilesLEAGUE all-star athletes was pre-selected by their school's coaching staff. Players from the participating St. Louis City and County public high schools were randomly combined to form the "All-Star Blue Team" and the "All-Star Green Team."
The "All-Star Blue Team" will be coached by Cooper, former Cardinals third baseman and St. Louis native who played high school baseball for the Pattonville Pirates. Cooper spent seven seasons in the major leagues and was a member of the American League All-Star team in 1993 and 1994.
The "All-Star Green Team" will be coached by Robinson, a former Cardinals outfielder who is also a St. Louis native. Robinson was a three-sport athlete for the Hazelwood Spartans and went on to play for the Tampa Bay Rays and was a Cardinal from 2001 to 2003, appearing in the postseason in 2001 and 2002.
Representatives of Delta Dental also announced the launch of its new oral health initiative designed to help create a tobacco-free generation of healthy kids. St. Louis native and Cardinals standout David Freese is serving as the spokesperson for this campaign.
Monica Green, manager of corporate communications for Delta Dental of Missouri stated in a news release, "Tobacco use is the single most preventable cause of death and disease in the United States. It can cause health-related problems for teens at an early age, including periodontal disease, coughing, shortness of breath and other issues related to nicotine addiction. The fact is that we cannot end the tobacco epidemic without focusing our efforts on young people. Nearly 100 percent of adults who smoke every day started smoking when they were 26 or younger, so early prevention is key. If we can prevent adolescents from using tobacco before the age 18, the chances are high that they will not take up the habit."
Each SmilesLEAGUE All-Star signed a tobacco-free pledge, acknowledging that they do not smoke or chew and outlining their willingness to advocate no-smoking and no-chewing lifestyle choices among Missouri's youth. The public service announcements, featuring David Freese, currently are airing during Cardinals game broadcasts and can be accessed at
.
As part of the all-star game, Delta Dental also is spearheading a fundraising component to benefit the Cardinals Care, Give Kids A Smile and Delta Dental Health Theatre organizations. Raffle tickets are available for $2 per ticket — or three tickets for $5 — at
. Tickets will also be available for purchase in Busch Stadium during Cardinals games on June 9, June 10 and June 15, as well as at the SmilesLEAGUE All-Star game.
Prize packages include the opportunity to meet Cardinals third baseman Freese, along with four field-level tickets to the Cardinals home game on Saturday, Aug. 4; four tickets to the Major League Baseball All-Star Game and festivities in Kansas City on July 10 to July 12; and jerseys autographed by Freese and Cardinals starting pitcher Adam Wainwright.