Two Lindbergh seniors earn perfect ACT scores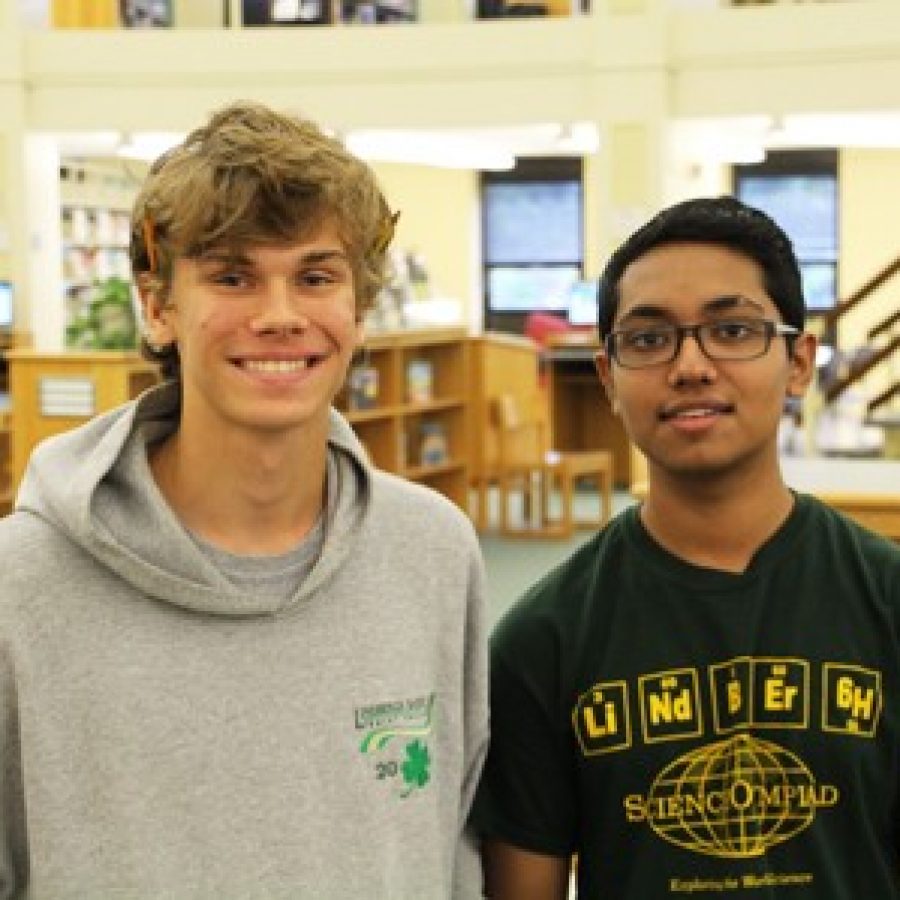 Two Lindbergh High School students have scored a perfect 36 on their recent ACT tests.
This is the second time senior Rounak Bera has earned the highest possible score on the test. Senior Will Goetz also joined the elite group of fewer than one-tenth of 1 percent of students who take the test nationwide and score a perfect 36.
Both students are in Lindbergh's Program for Exceptionally Gifted Students.
The LHS class of 2017 achieved an average composite score of 23 this year, compared with Missouri's average composite score of 19.7 for this year's graduating seniors. All students will have the opportunity to retake the exam this year, and ACT will use each student's highest score to calculate next year's composite.
"We are very proud of Rounak and Will for their outstanding academic achievement. They are part of a high performing senior class at Lindbergh High School, which as a whole scored well above the state average," Principal Eric Cochran stated in a news release. "I am confident that this year's seniors have a bright future ahead of them as they look to further their education on the collegiate level."
The ACT is an achievement test designed to measure what a student has learned in school, including academic skills and knowledge they will need to succeed in first-year college coursework, according to Ed Colby, senior director of media and public relations for ACT.
"Earning a 36 represents a lot of hard work and dedication in school — taking challenging courses and working hard to learn the material," Colby stated.
Rounak scored his first perfect ACT as a freshman in 2013. He enjoys academic competitions and hopes to study biomedical engineering at an Ivy League university. It may sound cliché, but Rounak believes practice makes perfect when preparing for standardized tests.
"I usually take a practice test or do some practice questions," he stated in the release. "I notice what I get wrong and then go over that section specifically. Just going back, practicing and revising is what I do to prepare."
Will plays trombone in the Spirit of St. Louis Marching Band, and hopes to continue his musical career in college as he pursues a degree in engineering. He said he's crossing his fingers and hoping his high score will lead to one or more college scholarships.
"Standardized test scores don't tell you everything when you are applying to colleges, but it's definitely a nice thing to have," he stated in the release.
In 2014, the Missouri State Board of Education approved the administration of the ACT to all students in 11th grade, in Missouri public and charter schools, with the exception of students who are eligible for the Missouri Assessment Program-Alternate exam.
Lindbergh's class of 2016 was the first graduating class to take the test under these new regulations, earning a composite score of 22.8. This compared with Missouri's overall composite score of 20.2.