Two Lindbergh PE teachers receive state honors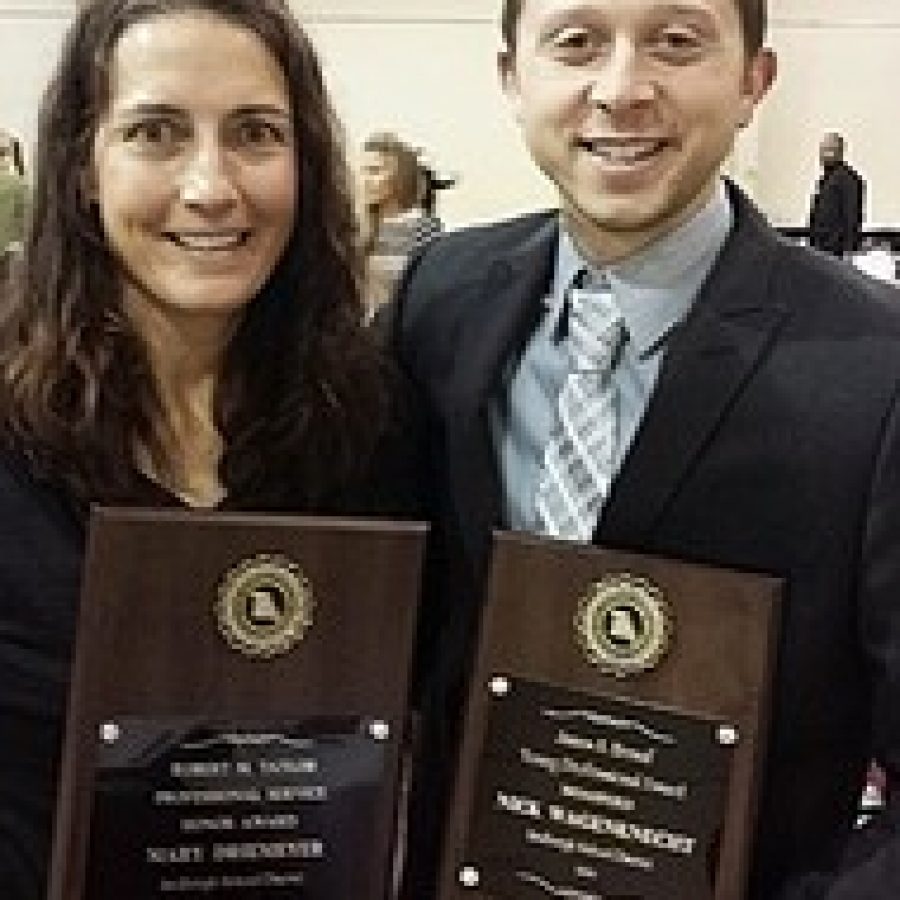 Lindbergh physical education teachers Nick Wagenknecht and Mary Driemeyer were honored at the recent Missouri Association for Health, Physical Education, Recreation and Dance conference.
Wagenknecht, who began teaching PE and health this year at Sperreng Middle School, received the Dr. James Herauf Young Professional Award. Sappington Elementary School teacher Driemeyer was presented with the Robert M. Taylor Professional Service Honor Award.
The Young Professional Award is presented to a teacher who has demonstrated outstanding potential for scholarship, teaching and/or professional leadership.
The Professional Service Honor Award goes to outstanding teachers and administrators in physical education, health, recreation and dance, a news release stated.