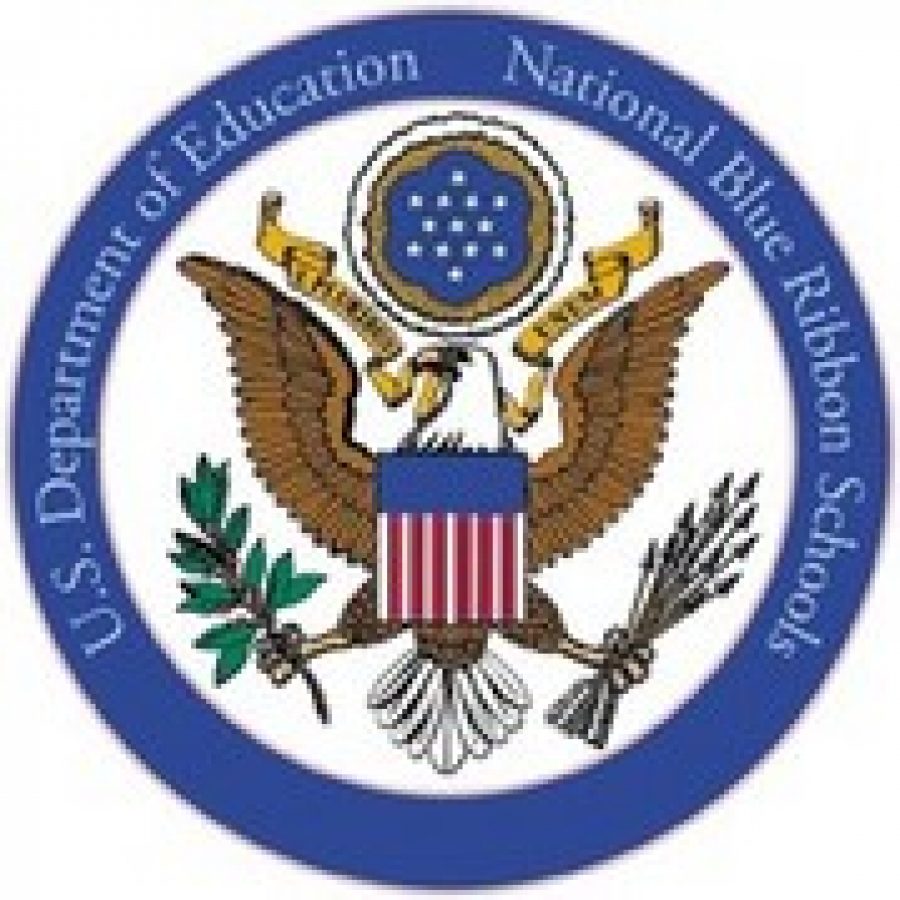 Truman Middle School students and staff will celebrate the school's 2015 National Blue Ribbon School award Friday, Nov. 20, with local elected officials, district administrators and the Board of Education.
Students will lead officials on tours of the school beginning at 12:30 p.m., and the entire student body will gather in the gym at 1 p.m. for a celebration assembly, complete with a performance by Truman's own "Blue Man Group" and fun and games with emcee Todd Thomas, "That One Guy" from the St. Louis Cardinals, according to a news release.
Truman is one of 10 schools in Missouri, eight public and two private, including three middle schools, that have been selected for the 2015 National Blue Ribbon award. Nationwide, 335 schools — 285 public and 50 private — earned the 2015 honor.
Truman Middle School is the sixth Lindbergh school in five years to earn the National Blue Ribbon Award. Past recipients include Crestwood Elementary School (2011), Lindbergh High School (2012), Sappington Elementary School (2013), Concord Elementary School (2014) and Long Elementary School (2014).
The National Blue Ribbon Schools award honors public and private elementary, middle, and high schools where students perform at very high levels or where significant improvements are being made in students' levels of achievement. To qualify in the "Exemplary High Performing" category, Truman was recognized among the state's highest performing schools, as measured by state assessments or nationally normed tests.
As Truman Middle School enters its fifth year of operation, teachers and administrators collaborate to tackle a steady stream of increasing enrollment, while continuing a strong tradition of high achievement. Each day, 772 students enter Truman ready to learn, and they are met with engaging interdisciplinary learning experiences that help them grow, the release stated.
"Students who attend Truman Middle School are well-prepared for high school and beyond," Principal Tara Sparks stated in the release. "Truman has maintained its academic excellence in spite of larger class sizes by employing cooperative learning strategies and targeted, small-group instruction. Our success also is a result of our school community's collaborative nature, which includes strong family and school partnerships, and a focus on professional learning communities."
Teachers meet in professional learning communities on a regular basis to analyze student learning data and plan rich lessons based on student needs, according to the release. Grade-level team teachers also collaborate to create engaging interdisciplinary lessons and foster student growth.