Truman librarian named Lindbergh Schools Teacher of Year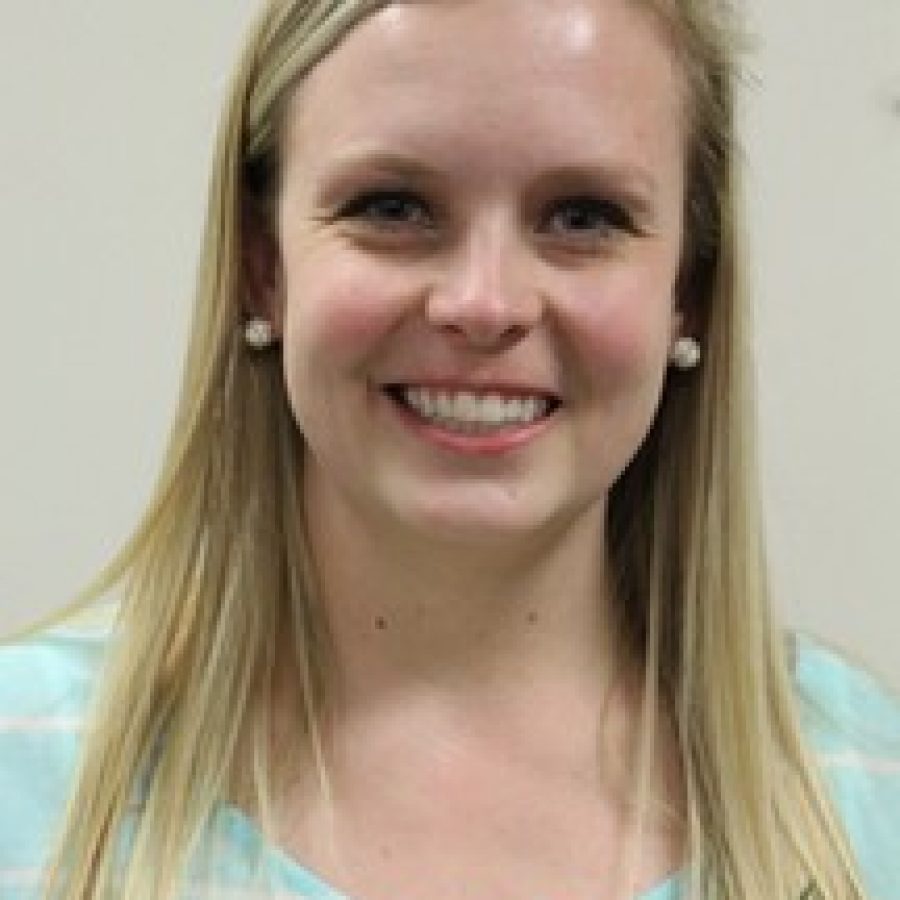 Truman Middle School librarian Megan Vallis has been named Lindbergh Schools 2017 Teacher of the Year.
She learned of the honor during a surprise ceremony at her school on April 13.
During her two years at Truman, Vallis has transformed the library into an innovative learning space that utilizes cutting-edge technology and provides a welcome, inclusive gathering space for students in a variety of grades, reading levels and interest groups.
"The Truman library serves as a central hub for literacy and learning, and Mrs. Vallis has a positive impact on all Truman students," Principal Mike Straatmann stated in a news release. "She is an invaluable resource for students as well as teachers, and has developed the library into a positive, fun and enjoyable place to learn. We are extremely pleased with Megan's leadership and her positive impact on our school."
Once a month, Vallis invites students to stop by the library before school and check out apps like Geometry Dash, Color Switch and Doughnut Day, during "Appy Hour," a program she created to engage students in technology and bring them together in a fun environment. She has created clubs for struggling readers, finding interesting books and magazines for students who might not otherwise have an interest in reading.
Besides creating many opportunities to engage students, Vallis also constantly looks for ways to share technology and professional development with her fellow teachers. Whether she is stepping in to teach an English class, developing reading curriculum for Flyer Time classes, or providing guidance for teachers about how to grade research assignments, Vallis' colleagues appreciate her knowledge of good instruction and enthusiasm to share resources so that all students can succeed.
This summer, Vallis is launching Camp Innovate, a STEM camp for middle school students. Participants will enjoy LEGO Robotics, Minecraft, Sphero, Breakout boxes and app creation during this unique summer learning opportunity.
Vallis has been in Lindbergh for nine years. Before joining the Truman Middle School staff in 2015, Vallis was a second-grade teacher at Crestwood Elementary School for seven years. She earned her bachelor of science in education degree from Missouri State University in Springfield in 2007. She went on to earn her master of art in education degree in library media in 2011 from Lindenwood University.
As Lindbergh's Teacher of the Year, Vallis will now be in the running for the Missouri Department of Elementary and Secondary Education Regional Teacher of the Year awards, which will be announced later this spring.