Troop 671 member attains Eagle Scout rank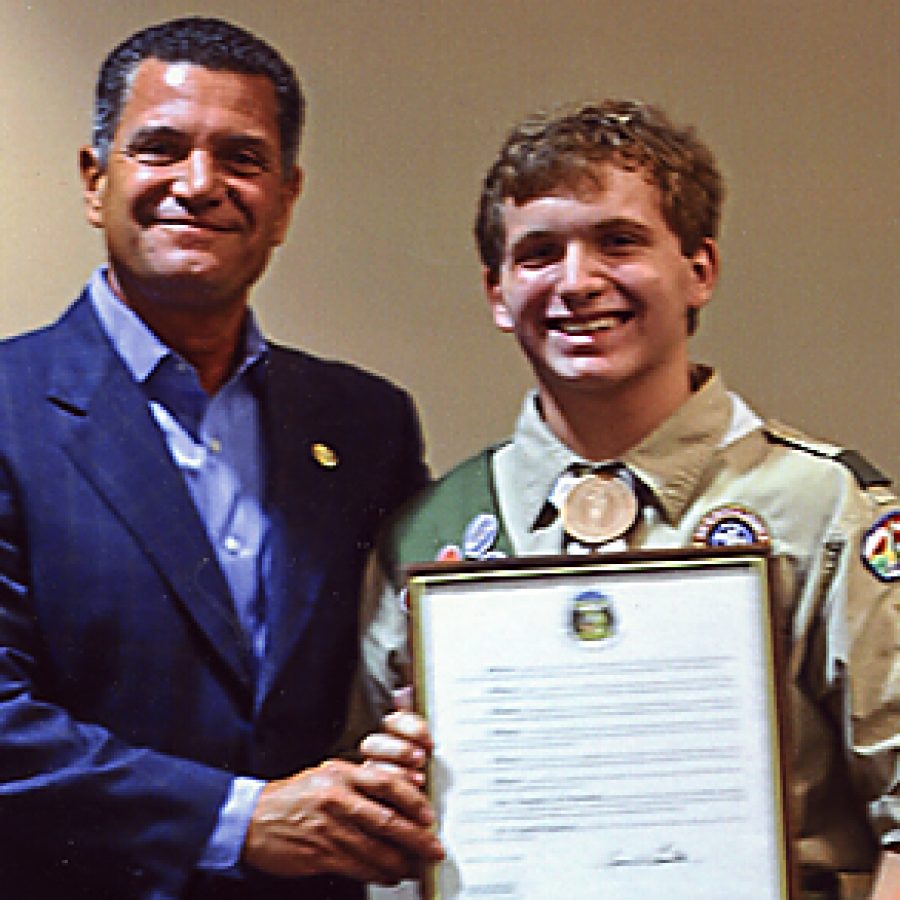 Alex Reitz from Boy Scout Troop 671 of St. Margaret Mary Alacoque has achieved the rank of Eagle Scout.
Alex, 15, is a 2009 graduate of SMMA Grade School and currently is a sophomore at St. Louis University High School.
Positions he has held in Troop 671 include assistant patrol leader, troop scribe, patrol leader, assistant senior patrol leader and senior patrol leader, according to a news release.
Alex was elected into the Order of the Arrow in his first year of eligibility.
His Eagle project involved designing and building four red cedar benches that were donated to the Queen of Apostles Retreat Center in Imperial.
State Sen. Jim Lembke presented Alex with Senate resolution during his Eagle Court of Honor this summer at the SMMA Parish Center.
Alex is the son of Jeff and Donna Reitz of Oakville. Alex's father serves as Scoutmaster of Troop 671.