Troop 661 member earns rank of Eagle Scout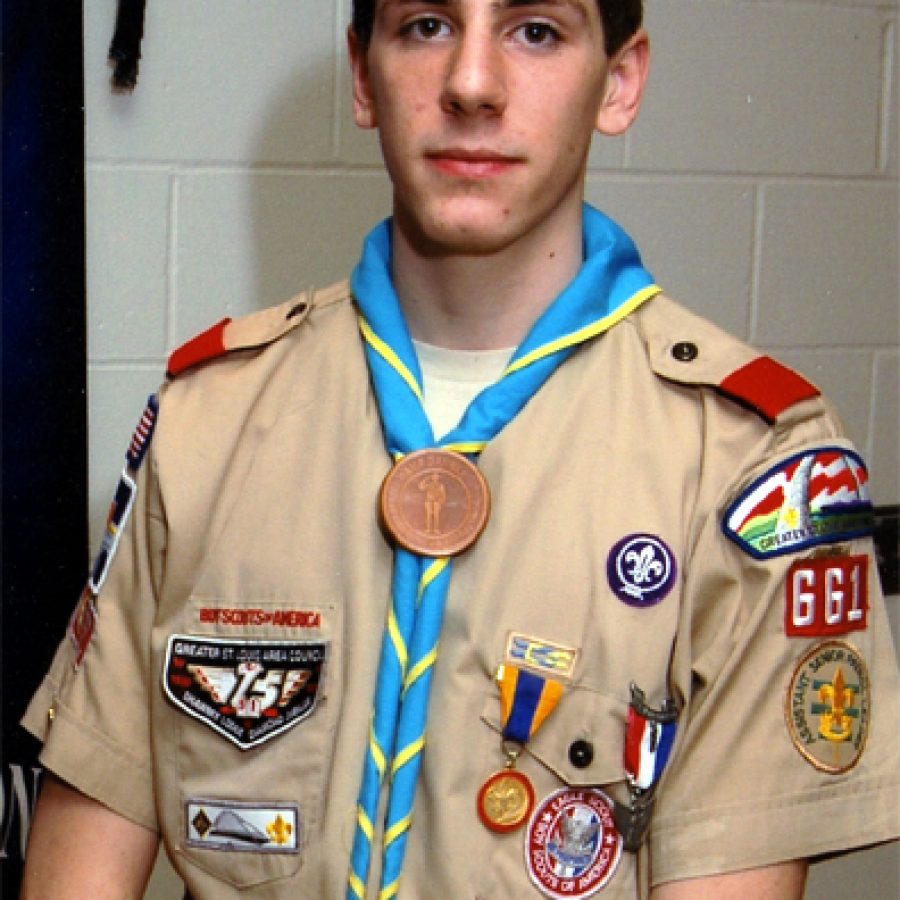 Tyler Wolk, a member of Boy Scout Troop 661 and son of John and Gina Wolk of Oakville, recently earned the rank of Eagle Scout.
He attended the Eagle Scout Association Recognition Ceremony at Beaumont Scouting Ranch.
Wolk, a recent graduate of Oakville Senior High School, earned 26 merit badges, attended at least 60 nights of Boy Scout camping, attended the National Youth Leadership training camp and completed the Scouting Northern Tier High Adventure Base. He is a member of the Order of the Arrow and attended summer camp for five years. Wolk has served in the positions of senior patrol leader, assistant patrol leader, chaplain, camping instructor and summer camp senior patrol leader.
Wolk and Troop 661 completed his Eagle Scout project at the Monastery of St. Clare, where they built a retaining wall, planted 14 transplanted trees, caged and maintained them.
In 2005, he received the Scouting Medal of Merit, one of the highest honors in Boy Scouting, for putting into practice his lifesaving skills when his father had a medical emergency.
Wolk will pursue a degree in engineering at the Missouri University of Science and Technology.