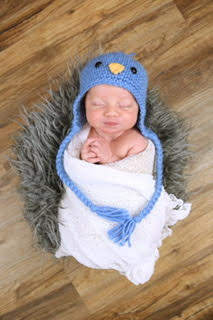 Mike and Andrea Treiber of Oakville are pleased to announce the birth of their second child, a boy named Leighton Edward Treiber.
The baby is 21.5 inches long and weighs 8 pounds, 6 ounces.
He was born Dec. 20 at 4:07 a.m. at Mercy St. Louis.
He joins older brother Easton, 3.
Maternal grandparents are Francy Cassani of Mehlville and Alan Cassani.
Paternal grandparents are Mike and Julie Treiber of Oakville.