Townsend, Feldt wedding set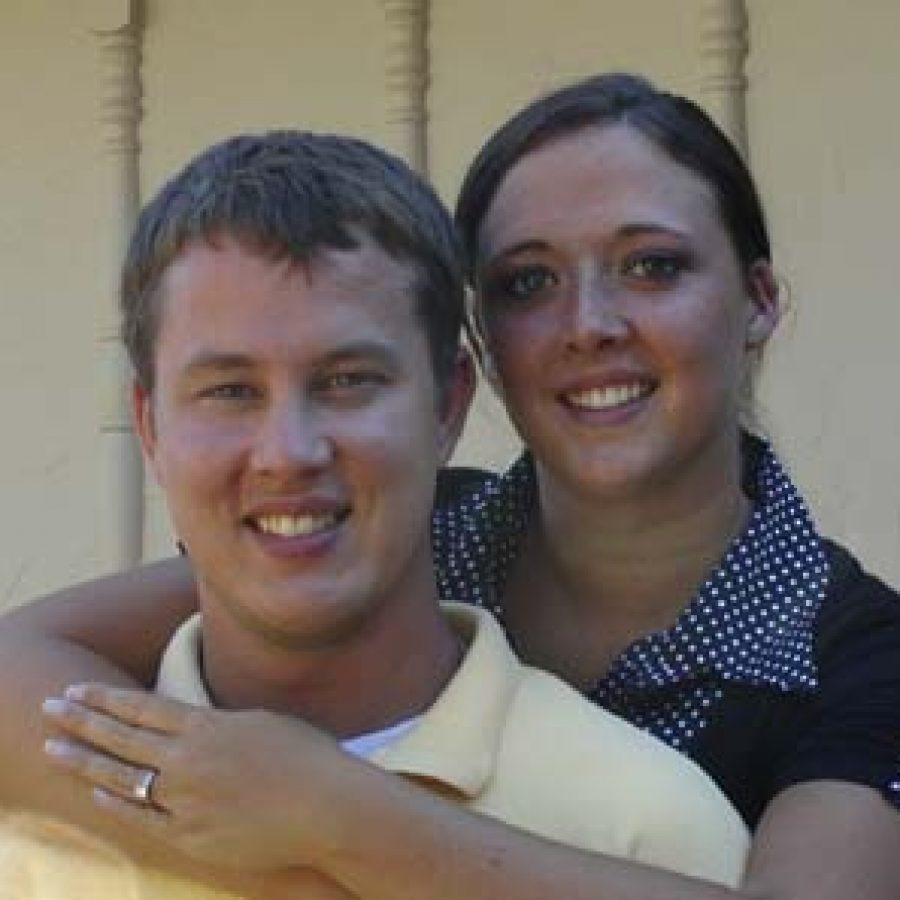 Kimberly A. Townsend, daughter of John and Jan Townsend of south county, and Matthew A. Feldt, son of Albert and Mary Feldt of Crestwood, announce their engagement and forthcoming marriage.
Townsend is a 2000 graduate of Oakville Senior High School and a 2005 graduate of Southeast Missouri State University, where she earned a degree in child development. She is employed by Big Brothers Big Sisters of Eastern Missouri.
Her fiancé, Feldt, is a 2001 graduate of Lindbergh High School. He has earned a bachelor's degree in mass communications and a master's degree in higher education administration from Southeast Missouri State University, where he is employed as Annual Fund coordinator.
The couple plan a Nov. 3 wedding.