Thunder pitcher, first baseman hopes his summer successes carry into fall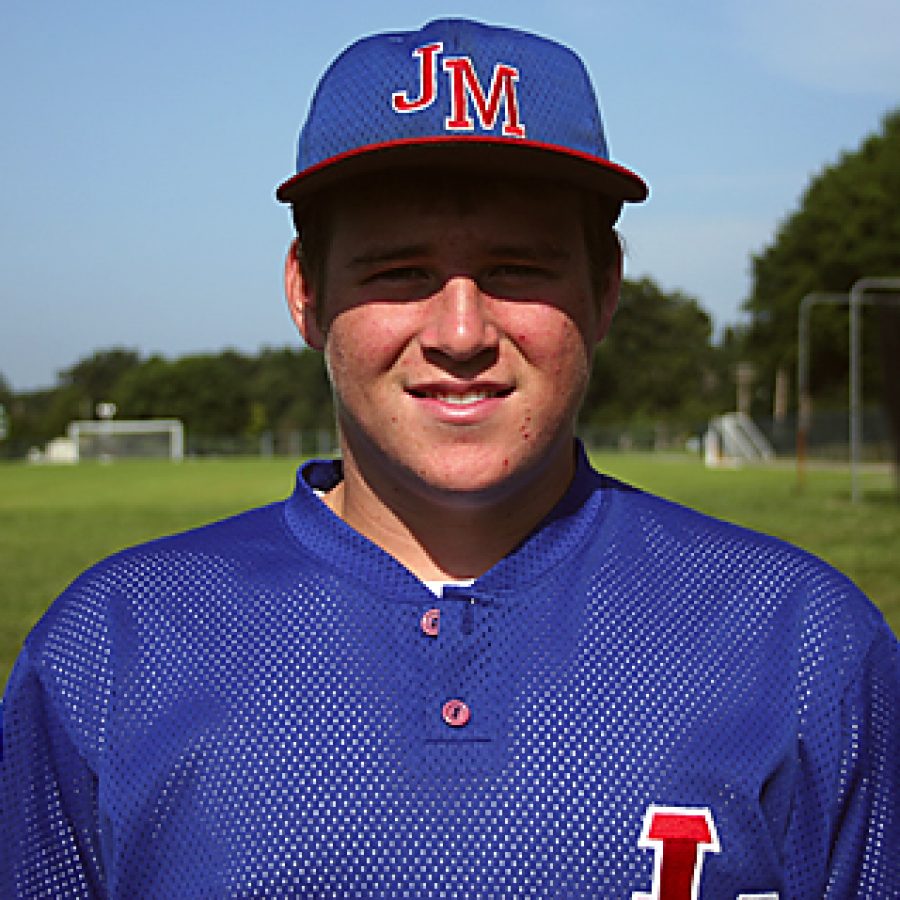 One of a south county baseball team's strongest players hopes his summer successes carry into the fall.
T.J. McCoy is coming off an outstanding season for the Johnny Mac 16-U team as a starting pitcher and first baseman.
"T.J. was one of the leaders on the team who makes sure that everyone is in the game," Johnny Mac head coach Nick Palumbo said. "If he had a bad at bat, he bears down and gets the job done the next time around. He's our No. 1 pitcher and our best hitter, so he's our go-to guy."
This past season for the Thunder, McCoy batted an impressive .489 with 25 RBIs.
He also racked up six doubles and one triple, which helped place him as one of the best hitters in the area.
On the mound, McCoy posted a record of 5-2 overall with a 3.97 ERA. He led the St. Louis Amateur Baseball Association with a total of 55 strikeouts.
In addition, his 7.80 strikeout average was second best in the league.
"I think that T.J.'s pitching has come a long way," Palumbo said. "From the beginning of the season, we knew that he was going to be our RBI guy, but what we didn't know was how well he would pitch. I think he really learned to be a pitcher this summer.
"It's not about blowing by everyone with your fastball. He really learned to locate and use other pitches, and I think he matured as a pitcher."
McCoy, a junior-to-be at Kirkwood High School, admits things on the mound were a little shaky for him at the start of the season.
"At first, I was a little shaky out there," McCoy said. "But I learned the value of a change-up and a curve ball. I think I improved from playing on both the JV and varsity teams in high school really helped me this summer."
The Thunder opened the 2009 season losing 11 of its first 13 games, but ended the season on a strong note with a third-place finish overall at the Fletcher Baseball Championships in St. Petersburg, Fla.
"We started out the season kind of rough," McCoy said. "We picked it up by the middle of the season and did well in league play.
"Playing down here in Florida was pretty fun. It was definitely worth going to, and I really enjoyed it."