Three ways to donate to injured Arnold officer's family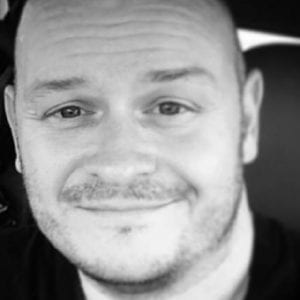 Area police departments are promoting three ways to assist injured Officer Ryan O'Connor of the Arnold Police Department, who was shot and critically injured by a suspect Tuesday.
O'Connor is in critical but stable condition as of Wednesday afternoon, but medical staff at St. Anthony's Medical Center have told his family that he "has a long road to recovery, and his condition could change by the hour," according to a news release sent out by the St. Louis County Police Department on behalf of Arnold police.
The officer, 44, was shot in the head by a burglary suspect while transporting the man to the Police Department. The suspect was shot in the head and later died of what could be a self-inflicted gunshot wound, police said.
O'Connor had worked for the Arnold force for three years. During a 20-year law enforcement career, he worked for the St. Louis County Police Department and Ferguson Police Department. He and his wife have four children.
Out of respect for O'Connor and the Police Department, Arnold Mayor Ron Counts canceled Thursday's scheduled City Council meeting.
The shooting is being investigated by the Jefferson County Sheriff's Department. Authorities will decide when to release information from the active criminal investigation when they decide it is appropriate, the release stated.
"Always lots of speculation on how, why, and circumstances of police shootings," Jefferson County Sheriff Dave Marshak tweeted. "This is an on-going investigation, which will take some time."
Residents can donate to the officer's recovery through three ways officially sanctioned by the Arnold Police Department and O'Connor's family.
Suppporters have set up a GoFundMe page set up by nonprofit organization Shield of Hope.
GoFundMe does take a part of donations as fees, however. If residents want to give directly, they can donate in person at Fortune Bank, 3494 Jeffco Blvd., Arnold. The bank can be reached at (636) 464-9003.
The third option is to donate to BackStoppers. Donations can be sent to The BackStoppers, Inc., P.O. Box 795168, St. Louis, Mo. 63179, or donated online at backstoppers.org, with a memo that it is for Officer O'Connor's family.
The organization has already provided $5,000 to O'Connor's family, it tweeted Tuesday.
Police caution residents to not believe rumors from social media since they may not be accurate. The Arnold Police Department will update its official Facebook page with information.