Three vie for seat on Mehlville Fire Protection District board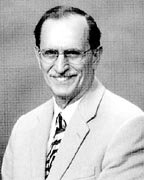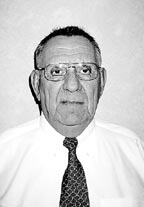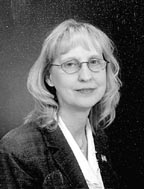 By MIKE ANTHONY
Executive Editor
The three candidates seeking a seat on the Mehlville Fire Protection District Board of Directors do not agree with the direction the district is heading under the leadership of Chief Ray Haddock.
Joseph Gaterman, John Mikolay and Bonnie Stegman are vying for one seat on the fire district's Board of Direc-tors in the Tuesday, April 8, election. James Abkemeier Jr., who currently holds the seat, did not file for election to a second, six-year term.
Besides disagreeing with the direction the district is headed under Haddock's leadership, all three candidates be-lieve the district does not need a tax-rate increase and that the Board of Directors has not fully complied with the Mis-souri Open Meetings and Records Law, also called the Sunshine Law.
Two of the three candidates, Gaterman and Mikolay, be-lieve that the district's ambulance billing policy should be reconsidered, while Stegman supports the policy.
The most important issue in the race, Gaterman said, is "financial responsibility to the taxpayers and employeesfrom the directors and the chief of the district."
"The most important issue facing the Mehlville Fire Protection District is the lack of competent, accountable and mature leadership," Mikolay said. "Much of this has contributed to the second most important issue – deficit spending of the fire district's budget and reserves. These two issues are equally important because without them you cannot operate effectively."
Asked to identify the most important issue in the race, Stegman said, "Balance the budget. If the district keeps deficit spending, services and residents will suffer."
Gaterman, 65, 4128 Ringer Road, 63129, worked 28 years for the Mehlville Fire Protection District and served as chief from January 1992 to June 1998 when he retired. He and his wife, Nan, have two grown sons, one of whom serves as a firefighter with the Mehlville Fire Protection District.
After his retirement, Gaterman was appointed to the Board of Directors when member Bob Pennick resigned. Gaterman served on the board from June 1998 until April 1999 when Daniel Ottoline Sr. was elected to serve the remaining two years of Pennick's six-year term.
He said he is seeking election "to im-prove relations between the residents and employees of the district."
Mikolay, 62, 2327 England Town Road, 63129, is a personnel analyst and investigator for the St. Louis Psychiatric Rehab-ilitation Center. A widower, he has three grown children.
Mikolay has served on the St. Louis Community College Board of Trustees since 1998 and previously served a three-year term on the Mehlville Board of Edu-cation.
He is seeking election because "I want the people to have a choice. In the past, there has usually been one candidate for the director position and that person would get elected by default. This election, the people will have a choice – a choice between someone who is connected with a fire district and someone who is connected to the community. The Mehlville Fire District is in a financial dilemma – they are spending more money than they take in every year. As a result, they have spent down our reserve money. I love the Mehl-ville community; it has been good to me and my family for the past 27 years.
"I want to give something back to the com-munity so it will remain good for others. The Mehlville Fire Protection District provides good ambulance and fire protection service. I want it to remain that way."
Stegman, 49, 6039 Cardinal Creek Drive, 63129, is a registered nurse and serves as emergency medical services coordinator for St. Anthony's Medical Center. She is married to John Stegman.
Stegman previously ran for the board in 1999 when Ottoline was elected to fill Pennick's unexpired term. She said she is seeking election because "I feel the present board is not moving in a positive director for the district."
The three candidates gave the following responses to a Call questionnaire:
Do you agree with the direction the district is moving under the leadership of Chief Ray Haddock?
Gaterman said, "No, I believe there was min-imal financial planning on projects – such as the new administration build-ing/five house renovation and the purchasing of equipment. There seems to be minimal input from anyone but the chief of the department."
Mikolay said, "No, and apparently the employees do not either since their vote of no confidence back in September 2002. I am not familiar with the chief's work performance, however, based on his managing the finances of the fire district I do not agree with the deficit spending. I believe the current directors mean well, but they have let the fire chief do whatever he wants without considering the long-range consequences. I believe the directors have been on the board so long that they could not see the financial problems coming."
Stegman said, "I believe the district has been heading in the wrong direction. There appears that not much planning for the future of the district has occurred."
Is a tax-rate increase needed for the Mehlville fire Protection District?
Gaterman said, "No, not until other fi-nancial problems are addressed and corrected and the district reviews its monetary problems."
Mikolay said, "No, I would not support any tax increase at this time. Instead, I will propose a freeze on hiring, promotions and any new expenses until the deficit spending ceases. The fire district has plenty of assessed valuation. In fact, there is plenty of new construction within the fire district – South County mall, Costco, Target, etc.) What is needed is a determined effort by the board and the fire district to put an end to the current spending spree. Once the public sees that the fire district has their house in order, they will regain the confidence of their own employees and the public."
Stegman said, "No. I believe that by being fiscally responsible and developing other sources of revenue, that the district can continue and improve services without a tax increase."
Has the Board of Directors complied fully with the Sunshine Law? What will you do as a board member to ensure compliance with the Sunshine Law?
Gaterman said, "No, my past experience as a chief and board member is that closed meetings should be held to a minimum and in strict compliance with the SunshineLaw."
Mikolay said, "No, it does not appear that way. This is based on several programs discussed and approved during closed meetings when they should have been in open meetings. Some examples would be the early retirement program and light-duty program. At each closed meeting I would remind the other directors that we are not to discuss business unless it is permitted by the Missouri Sunshine Law, Chapter 610, Revised Statutes of Missouri.
"If they would start to discuss other topics, I would again remind them and if they continue without a satisfactory explanation, I would excuse myself from the meeting. If the situation should continue, I would advise the directors that I have no choice but to seek enforcement of the law by the county and state authorities. I will suggest that all closed sessions start before the open meeting. Once the closed session is completed, any announcements could then be made at the open meeting instead of making citizens wait," he added.
Stegman said, "I don't feel they have. I would ensure the meetings are only in closed session when absolutely necessary. I would encourage open meetings and increased resident input."
Do you favor the district's existing ambulance billing policy? Are changes needed?
Gaterman said, "No, I am not in favor of charging residents of the district. Over my 28-year career with the district, this service was provided free of charge to the residents and their insurance company. The residents already pay a tax for this service."
Mikolay said, "No I do not. I have reviewed the policy on ambulance billing, have attended many meetings where this has been discussed and listened to complaints from employees and citizens. The fire district provided ambulance service to all persons who requested it and it was funded by the property tax. This new policy now charges the taxpayers insurance company. If you do not have insurance or ambulance coverage, then you do not pay, the cost would be covered by the property tax. If you are a non-resident of the fire district and need an ambulance – i.e. car accident or visiting someone – you would have to pay in full $650 for the service. Now that Mehlville charges non-residents, other fire districts are doing the same.
"So if you are visiting someone in another district or have a car accident in another district, you will have to pay $650. Also, if you call 911 and Mehlville ambulances are all being used, a neighboring fire district would re-spond and you would have to pay the non-resident charge of $650. I have been told this policy was originally approved because other fire districts do it and to generate revenue to feed the deficit spending. Are changes needed? Yes, this whole policy should be reconsidered. There are too many loopholes," Mikolay added.
Stegman said, "Yes I do. Residents are already paying for this. It is a source of revenue for the district to provide the best services possible."
Should district employees be paid overtime for teaching community-service classes and performing public relations?
Gaterman said, "No, this should be part of the regular job requirements."
Mikolay said, "Generally, I would say no. I believe the various classes and public relation services could be done without using overtime by using administrators, personnel on light duty, etc. In addition, training should be for larger groups and should be scheduled and coordinated to save money. I believe the community-service classes are important, however, they can be accomplished with less expense."
Stegman said, "I think we need to look at other ways to provide this service without incurring overtime pay."
Does the potential exist for a conflict of interest for board members and employees who are involved in making decisions that affect family members?
Gaterman said, "Yes. However, that potential is rare, and I would simply withdraw myself from those discussions and decisions on those issues."
Mikolay said, "Yes, the potential exists because they do not have a policy that prohibits conflict of interest between relatives and the fact they they do have several employees that are related to each other. An even greater risk for conflict of interest would be if someone is elected director who has relatives working for the fire district … I believe the fire district needs to prohibit employees from assuming or maintaining supervisory or evaluative authority over their relatives. I am not against hiring relatives, but they should not be supervised or evaluated by one of their relatives. I plan to propose a policy that would prohibit such conflicts of interest."
Stegman said, "Yes I think there is that potential. It would give the appearance of not being able to be impartial when deciding on issues that the board member or their family member would be affected by."
Do you support the use of certificates of participation to finance district projects?
Gaterman said, "No, I firmly believe the taxpayers of the district should have the final say through voting procedures on any indebtedness incurred by the district."
Mikolay said, "No, because certificates of participation cost more in interest and administrative fees than other forms of financing – the total cost (of the administration building/five house project) will be $6.2 million, with $2.6 million of that as interest, or 40 percent – placed the fire district in debt for 20 years, and did not require a vote from the taxpayers. I plan to propose reconsidering the use of certificates of participation by determining exactly how much would be saved if financed by other means, even if it requires a vote from the taxpayers. If the taxpayers see that we would save financing costs, they may be inclined to approve refinancing."
Stegman said, "No I do not. The interest rate is typically higher and it circumvents taxpayer/resident approval."