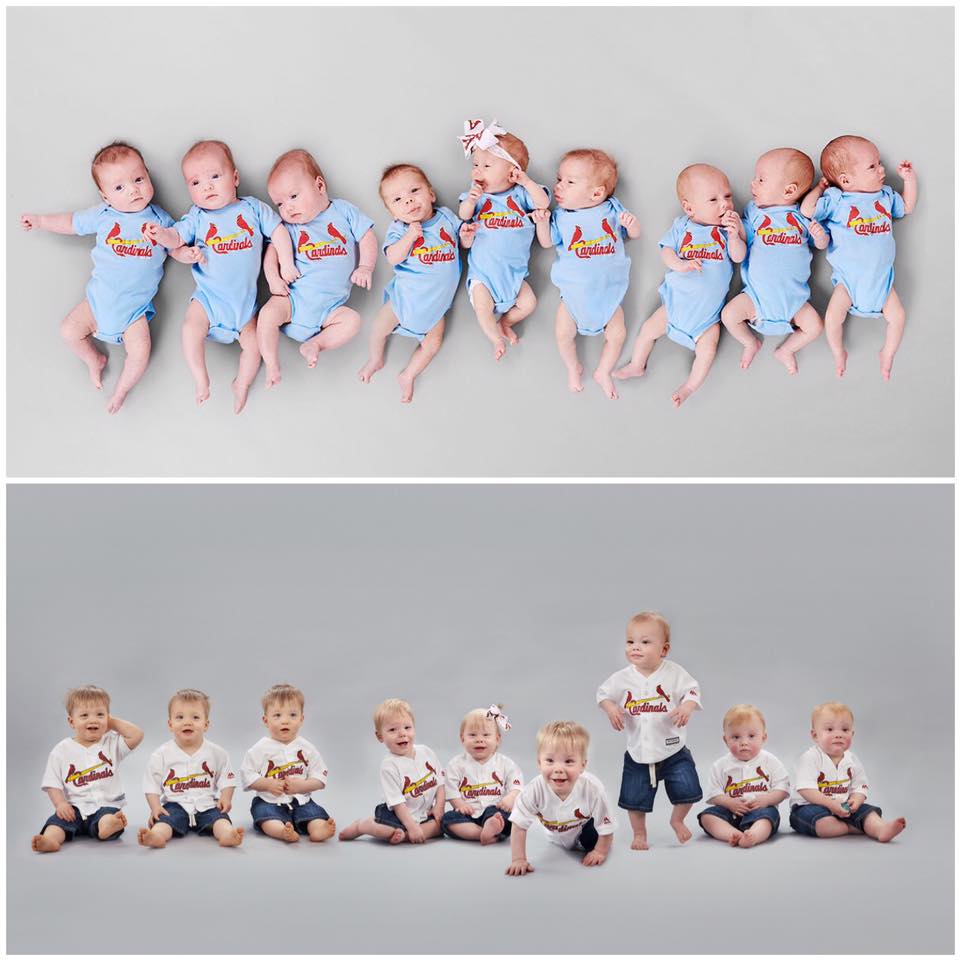 The Missouri Baptist Medical Center is celebrating the St. Louis Cardinals' Opening Day by posting a photo of three sets of triplets born at the hospital in Cardinals gear — enough to field an entire baseball team.
The three sets of triplets are: Reed, Knox and Finn, sons of Ben and Jessica Kennedy of Fenton and grandsons of Sunset Hills Mayor Pat Fribis; Oliver, Finn and Beckett, sons of Jeri and Aaron Wright; and Emalyn, Lucas and Colton, triplets of Kristen and Michael McCloy.
All nine of the children were born at Missouri Baptist a few weeks apart under the care of Dr. Michael Paul, who specializes in multiple births.
The women formed a bond while in the hospital on bed rest during their pregnancies and strengthened it while the babies were recovering after their births in the Neonatal Intensive Care Unit, or NICU.
Identical triplets Reed, Knox and Finn are fitting into the Kennedy family, which already consisted of big brother Cohen and big sister Laine.
The family has an au pair who takes care of the triplets during the day.
"It's been crazy, but we got lucky. The boys are well-behaved, and the older two help out with the babies and love playing with them," Jessica said. "I've learned that there are going to be good days and bad days, but you can't let it get to you. I wish they would sleep a little better, but I try not to take the long nights too seriously."