Three participate in Honor Flight Network trip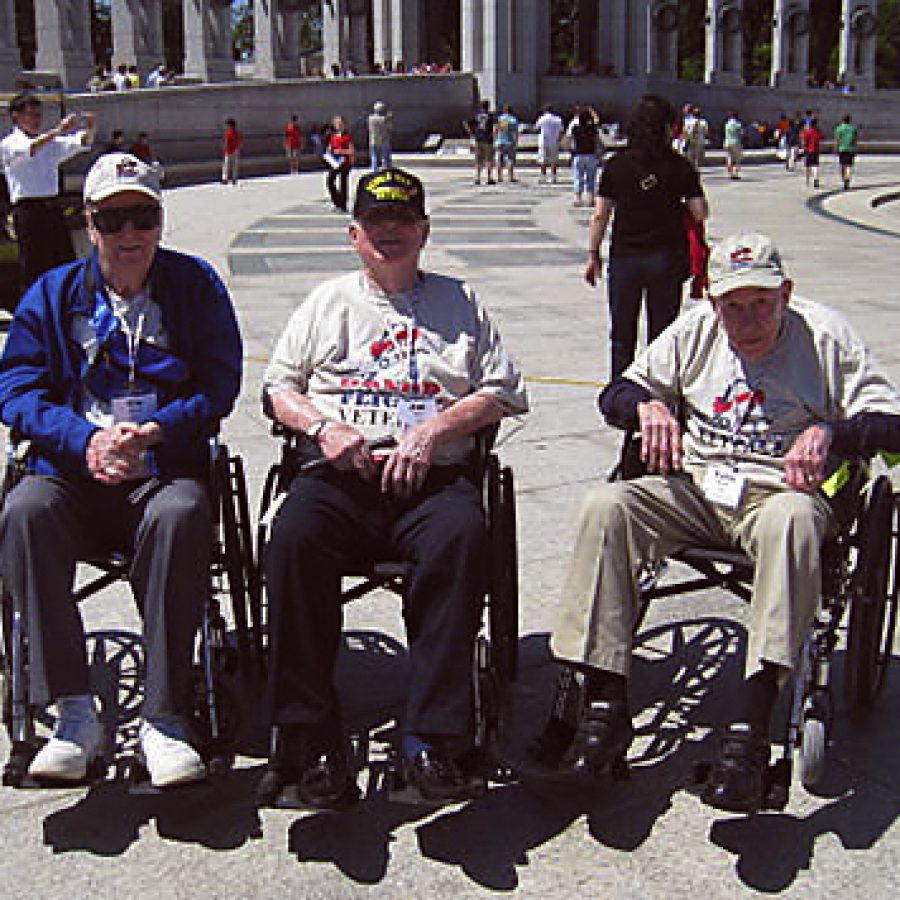 Three Fountain View Assisted Living residents — Victor Norber, Jim Meyer and Gene Skurat — recently were honored by the Honor Flight Network with a day in our nation's capital.
These World War II veterans made the trip to Washington, D.C., where they spent the day touring the World War II Memorial, the Marine Corps Memorial and the Korean War Memorial. They also witnessed the changing of the guard at the Tomb of the Unknown Soldier at Arlington National Cemetery and took a charter bus tour of Washington.
It was a day created to pay tribute and honor America's veterans for all of their services and sacrifices, according to a news release. The veterans returned to a hero's welcome at Lambert-St. Louis International Airport amid balloons, flags, banners and welcoming friends and family.
Fountain View Activity Director, Loretta Cutler had tears in her eyes as she tried to describe the magnitude of emotions of the day and what it meant to the veterans who attended, the release stated. Cutler was awestruck by how smoothly the program was run and the honor and respect exhibited to the veterans by everyone involved.
When asked, the veterans agreed, it had been a remarkable day, the release stated.
Norber said the entire trip was exceptional. He couldn't have expected the warm welcome they received in Baltimore as they descended from the plane. Hundreds and hundreds of people were waiting and clapping for them. People were shaking their hands, thanking them for their service, the release stated.
Skurat agreed, saying, "I have never experienced anything in the world quite like the welcoming in Baltimore, it really hit home."
The entire trip left Meyer almost speechless.
"It was wonderful," he said.