Three Oakville High graduates sign letters of intent to play college sports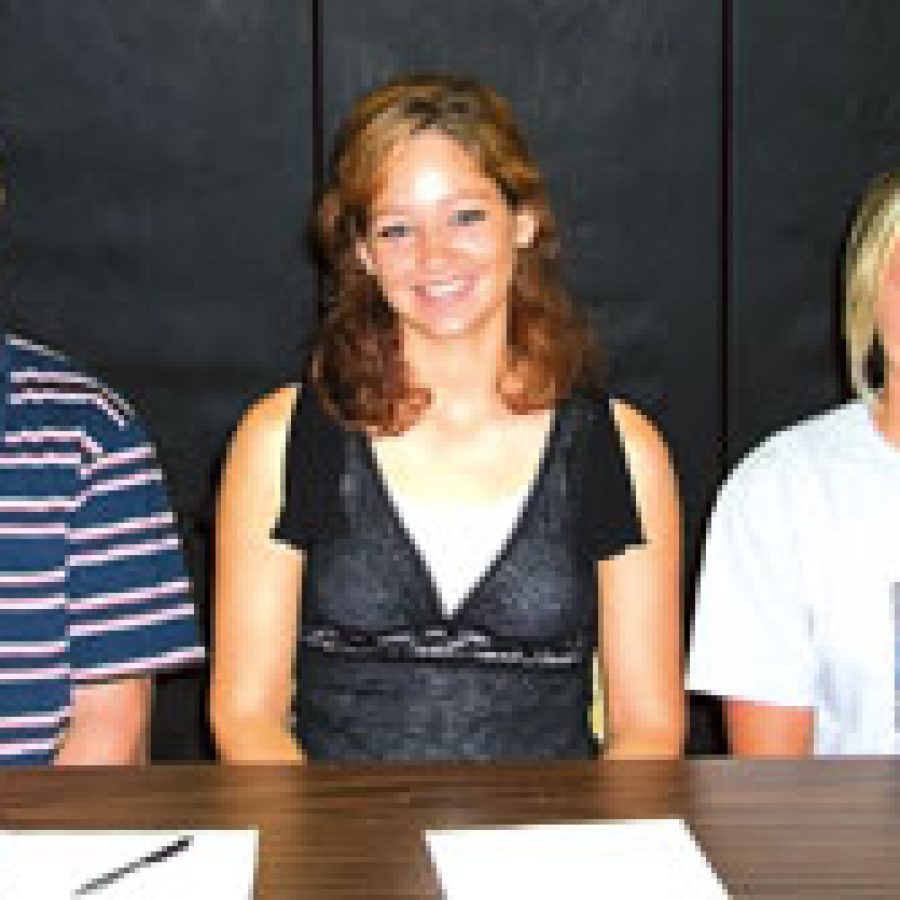 Three Oakville High School students recently signed letters of intent to play sports for colleges in three different states, according to a Mehlville School District news release.
Amy Fleddermann, Kelly Werner and Brett Williams recently gathered in the high school gym with their parents to sign their letters of intent.
The three athletes are ready to take on the challenges of a new school and career in college this August, the release stated.
Fleddermann, who runs track for Oakville High, was successful at the District 1 meet in the triple jump with a leap of 36 feet and in both the 100 high and 300 intermediate hurdles.
She will attend Southeastern Louisiana University. She is the daughter of Therese and Mark Fleddermann.
Benedictine College in Atchison, Kan., will be where Werner settles in to play softball this August.
She played varsity softball for Oakville High all four years and the team was 24-3 this season. She is the daughter of Terry and Laurie Werner.
A midfielder for the Oakville High Soccer team, Williams was excited to receive a scholarship from Southwest Missouri State University.
He had 13 goals this year and three assists for the team. He is the son of Don and Cathy Williams.