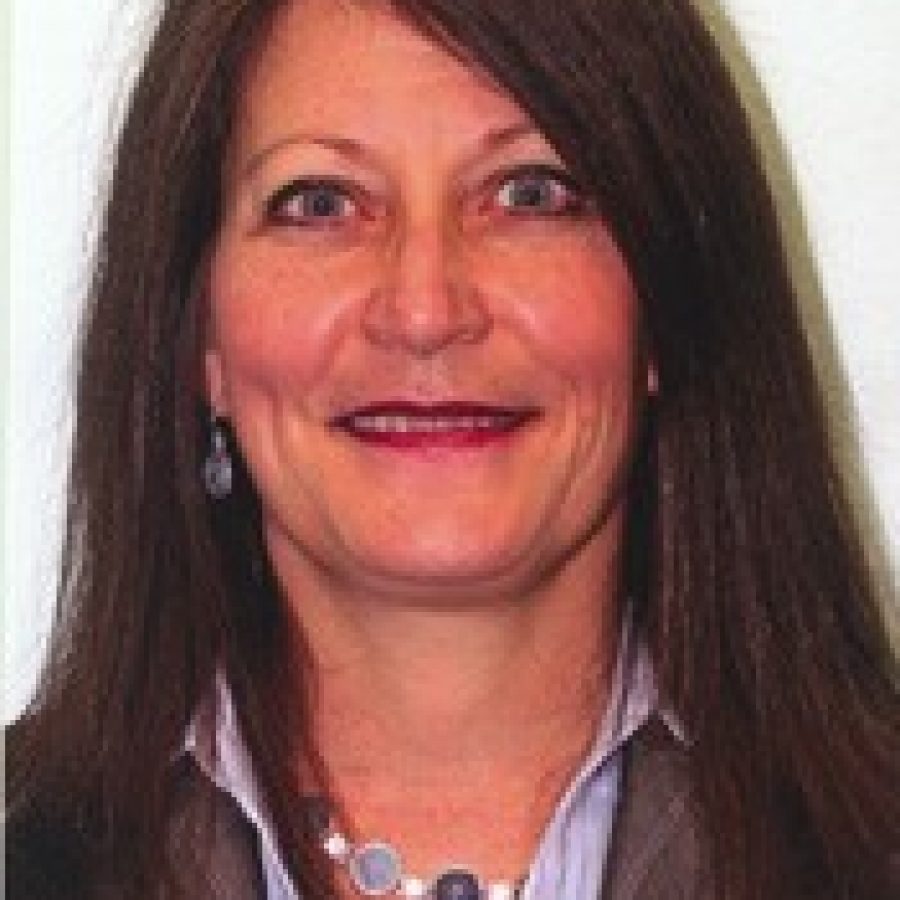 Three of the four candidates running for the Mehlville Board of Education in Tuesday's election once again discussed the overriding theme of this year's election — the district's finances — at an Oakville Middle School PTO event earlier this week.
Roughly 20 OMS parents in attendance Tuesday night heard about the district's strategic plan from Superintendent Norm Ridder.
Afterward, incumbent board President Ron Fedorchak and challengers Lisa Dorsey and Jamey Murphy discussed whether they would vote to place a tax-rate increase measure before voters and, if they would not, whether they would campaign against such a measure. The fourth candidate, Kyle Haubrich, did not attend because he was at an event organized by homeschoolers in the district at the same time, he told the Call.
Fedorchak was appointed to the board in 2011 to fill a vacancy left by Michael Ocello's resignation. He was re-elected in 2012 alongside Katy Eardley, who declined to run for re-election. Murphy is Eardley's brother.
The new board member or members will take their seats when the board meets Thursday, April 9, just two days after Tuesday's election. The new board is slated to vote May 21 on $4 million or $8 million in pending budget cuts, but after an initial question on cuts and whether the candidates would vote to cut the district's gifted program, parents focused on whether the candidates would let voters consider a tax-rate increase.
At a March 23 candidate forum, Fedorchak and Dorsey said they would vote to place a tax-rate increase on the ballot. Murphy said he would vote to place a tax-rate increase before voters if Mehlville was falling below state minimums, but he does not believe the board has built up the trust needed to pass an increase.
Haubrich said he was against placing a tax-rate increase on the ballot and doesn't believe the community will support one. Murphy also believes the district has a long way to go before voters will approve a tax-rate increase, but did note that an increase could be a "necessary evil down the road."
A few questions into this week's PTO forum, a parent said, "The district needs a tax increase. Cut to the chase — are you going to support that on the ballot and if not, then what?"
Up first, Fedorchak said he will support a tax-rate increase, but it is up to the community to decide how much that ballot measure might be.
"I will say yes, I will support a tax increase … Again, the key thing is, is the community supporting it? That's what I was talking about, the momentum has changed. The last two meetings, people are coming out, it's very, very constructive, (saying) 'I support the kids, I don't want a tax increase, but I'll support this one.'
"The question's going to be how much? Fifty-one cents — that eats into a lot of the deficit, but it doesn't get us back to where we're at completely. That's $12 per household (per month). That's not a lot, especially considering what we've done in the past with the money. The question's going to be the threshold, how much people are willing to support. And I'm gong to steal Jamey's line — we can't fail, we've done that too many times. We've surveyed the wrong people. We listened to the wrong advisers, put everything into the wrong pot.
"No one should be afraid. If you're the biggest anti-tax person, you should not be afraid of something going on the ballot. You should say, 'You know what? It's time for me to get out and oppose this.'"
Referencing a budget presentation at the March 11 board meeting by Finance Committee Chairman Charlie Fischer, Dorsey noted that Fischer and others involved in district finances could not identify any waste to be cut in the budget.
"I've looked at the data … So when you look at what we are and aren't getting from our state formula, our income from VICC (Voluntary Interdistrict Choice Corp.), our current income from our local taxes that we currently pay, it appears as though we have a deficit," Dorsey said. "If that's all our revenue system and there's nowhere else to go with that, then I think it's time to make a request of our community. The board put it out there and said the community needs to tell us, because if it's not organic — we don't want to get into a failure. Us failing leads to academic failure of our students."
"We (board members) can't go out and run that campaign. It has to be done by the community," Fedorchak added.
Murphy referred to surveys the district conducted in January as part of its strategic plan, when frequent voters were asked if they thought the district needs more money and the overwhelming majority said "no." The poll was taken before the district started the current budget cutting process that has highlighted the district's financial difficulties.
"To get to the chase, there will be plans that I will support," Murphy said. "But to get to the chase, first you've got to look at the numbers that (Ridder) presented earlier. Thirty-four, 35 percent of the district says no, and on the flip side you've got 64 percent that say we don't want a tax increase. So your step one has to be educating the public. And I know you say you're working on it and you probably have, but that's where the number is. The number this year is 35 percent.
"So you have a long way to go to get it to the point where the public's going to turn around and say yes — part of it's getting out the vote, a lot of it's getting out the message and part of it's communicating, so when you look at a tax increase we have to really make sure that you don't put the cart before the horse. We have to really make sure that we get out there and talk to the public because every time we put it on the ballot and it fails, it's a setback.
"Right now I don't believe — the more I'm into it, the more I'm learning and the more I understand the crisis in the district, but we're at a point where we can't afford to fail. If we afford to fail, if we do fail, our district's going to lose its AAA bond rating because our reserves are going to fall below 13 percent, so if we want to build buildings we're going to pay a lot more. So we're going to take in more students and our school classrooms are going to explode — it's really terrifying when you look up and you say this is down the path.
"So yeah, there are plans that I think I'll support, but we have to make sure that we do step one before we get to step five. And that's part of the communication, that's part of being out in the community and making sure that we're actively involved and actively engaged … Should we do better than 51 cents? Probably. Will anything more than that pass? I don't know. Tomorrow night there's another meeting also. We really have to be engaged and listening to the community and finding out what the threshold is that they'll pass. (Because) we just can't afford for it not to work."
Ridder noted that the Mehlville administration — which will be led by incoming Superintendent Chris Gaines after Ridder leaves June 30 — would not recommend any measure that was not going to pass, since scientific polling methods would be used in advance that would pin down an initiative that would pass within 2 percent.
"I have passed 11 initiatives in a row. I have not failed, and in more conservative communities than this," Ridder said. "Let me clarify something if I may. Any initiative the district's going to be bringing to the board is going to have community support. It's going to have the science behind it to support it."
A parent followed up with a question to Murphy asking whether he would actively work against a ballot measure, even if he voted against placing it on the ballot.
"If you vote 'no,' but the overall board says 'yes,' will you support now in the Call and the community what the board has decided?" she asked.
"Not knowing what it is I'm supporting or not supporting, that's kind of a hard answer," Murphy said. "Would I actively work against it? No. Would I actively get out there and work against what the board decided? No. The worst-case scenario is that I would just stay neutral and sit on my hands and not say anything. But not knowing what it is I'm not supporting, it's hard to answer that question. But no, I wouldn't actively campaign against the tax levy. Especially now with what the district's facing, because like I say, you can't afford to fail."
Dorsey compared the situation to serving on committees in higher education, where there may be internal disagreements but in the end the committee speaks as a whole.
"I think the board is the board and it needs to be cohesive," she said. "I sit on committees, and this is a common practice for me every day that I may disagree with the decisions of my fellow colleagues, but our initiatives are the committee's initiatives. And again if you're working with the community and you're working with the administration, hopefully you're working as a whole and not against each other. But that kind of intentional sabotage would not be my practice. Never."
Fedorchak noted that board members cannot legally campaign for or against campaigns during board meetings or on school grounds.
"As a parent, I do have that freedom (to campaign for it) — once I take the badge off and I'm off the school grounds," he said.
Another parent questioned Murphy's campaign theme contending that the district's 2013 construction of eight tennis courts at Bernard Middle School was a waste of money, wondering why he talked more about the problems of the past than where the district will go in the future.
In Murphy's opening statement, he said the district needs board members "scrutinizing every single penny" who do not choose to spend tax dollars on projects "we didn't need" like the $450,000 tennis courts, which were mostly funded by refinancing Prop P bonds in 2011.
"I harp on the tennis courts not because I don't like the tennis courts, but because it's a prime example of what I think was bad management of funds," Murphy said, pointing to the long list of HVAC needs in Mehlville.
In response to the parent's criticism of his tennis court focus, Murphy said it is one of the factors that causes the community not to trust the board.
"If you criticize past boards — this is part of that poll, the survey (from the strategic plan), is that simply they don't trust the board," he said. "So when you go forward, this is what you have to have: You have to elect people that are going to advocate and when you go forward make sure that things that look bad to the community or can be used against the community don't necessarily happen, and you make all the right decisions. And then after we make all the right decisions and there are those opportunities, then we address them.
"I feel that was flipped (with the tennis courts), and that's the reason — it's just a good example of how I think you could have better used funds. Part of it is being diligent with every single decision we make on the board.
"'How is the community going to react to this? Are they going to view this as something the district really needed, not wanted, needed?' Those are the decisions you make every day as a board member, and you have to be looking at the long term, you have to be looking at what the community will see here.
"You've got to make sure — you know, perception is reality, and what the community perceives is that we're managing district funds in a way that they want us to."
Fedorchak defended the tennis-court project, which was approved unanimously by the board and, he said, took advantage of creative financing and market conditions to give the district a lasting, well-used facility for decades to come.
"I'm one of the people who voted for the tennis courts and I'm very, very proud of that," Fedorchak said. "Because of good work done by (former Chief Financial Officer) Noel Knobloch and Eric Knost, we saved the taxpayers $8 million in interest that we would have paid to a financial institution had we not refinanced, so it was good work on their part. At that point, Dr. Knost brings a list of projects that he would prefer.
"We looked at the auditorium, which I'm assuming everyone's been in the auditorium. It's a tremendous curricular space, it's used almost every night.
"It's used every day for classes, it's a fantastic thing. The reason you build that at that time? Building materials were rock bottom, labor was looking for work to do, it saved the district a lot of money — $6 million was the target, and it came in under budget and on time and now we have a beautiful, permanent facility. The same thing with the tennis courts. The tennis courts were $450,000. We received grants from the USTA (U.S. Tennis Association) that were available at that time, so it helped again reduce the cost of that. We now have a fantastic venue — $450,000 isn't going to take care of the HVAC problem. The community should be taking care of that with a dedicated bond issue for that.
"So we were able to get something that we're no longer spending money to bus our kids to other schools to play tennis because we don't have courts.
"You can say that there were other ideas that were better, but to say it's wasteful or was the wrong choice is not the right way to do it in the constant battle over these things. I go to a church service at Bernard (Middle School) on Sunday. Every time we go out there, those tennis courts are packed, and it's not with students, it's the community out there.
"It's something that the taxpayers got something back from. You can say maybe we could have bought a few buses for that, maybe we could have done this (instead) — it's still a choice, and those things are being used. And those decisions are about making the right decisions as a board member."
Board Vice President Venki Palamand, who was president at the time of the refinancing and was "closely involved" with Knost on both projects, asked if he could say something about the auditorium.
"We were the only district in St. Louis County that didn't have an auditorium," Palamand said. "Think of football, for example. If we didn't have a football field, and someone says, 'You don't need a football field, go rent Bayless's,' that would be ridiculous. We were the only district who didn't have that. I went to school here, I walked these halls, never played an instrument in my life — but I wholeheartedly supported the auditorium.
"And so I think it takes parents to talk to other parents and listen to let them know the importance of fine arts and how that keeps students involved in activities. As far as the size goes, I've seen criticisms it isn't big enough for graduation. That would have cost three times as much, it would have cost $20 million-plus … Our auditorium could have been bigger, could have been a little bit smaller, but it's the right size for the district. We were the only district that didn't have one. So the auditorium wasn't a waste. You can disagree that maybe it should have been spent elsewhere, but hundreds of kids and thousands of parents have watched their kids perform in that space — talk to them and see if they thought it was a waste."