Three local high school students named National Merit Scholarship semifinalists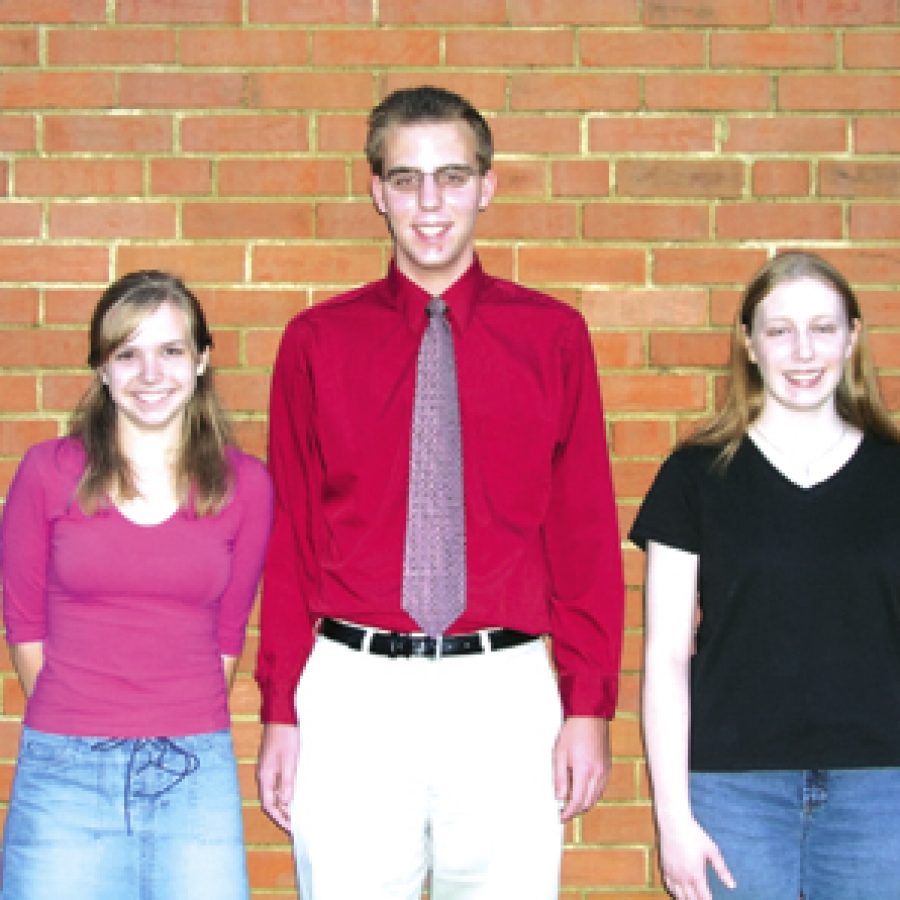 Three local high school seniors have been selected semifinalists in the 51st annual National Merit Scholarship Program.
Earning the prestigious honor are Kath-erine Huffman and Michael Wacker, both of Oakville High Senior High School, and Michelle Patz of Mehlville Senior High School. They are among 16,000 scholastically talented high school seniors in Amer-ica who have an opportunity to continue in the competition for some 8,200 Merit Scholarship awards, worth $33 million.
The three qualified as National Merit semifinalists based on their 2004 Prelim-inary SAT/National Merit Scholarship Qualifying Test scores, which served as the initial screen of program entrants. They are among the highest scoring entrants in Missouri and among the top 1 percent of high school seniors in the United States.
To be considered for a Merit Scholarship award, they must fulfill several requirements and advance to the finalist level of the competition. About 90 percent of the semifinalists are expected to become finalists, with roughly half of the finalists earning Merit Scholarship awards.
Huffman, who turns 18 this week, is an active member of the Girl Scouts and the Oakville High Community Problem Sol-vers. She is the daughter of D. J. and Ruth Huffman.
Wacker, 17, is a member of National Honor Society and the Oakville Speech and Debate team. His parents are David and Linda Wacker.
Patz, 17, serves as the secretary of the Fellowship of Christian Athletes organization at Mehlville High. She is the daughter of Conrad and Cindy Patz.