Thousands of residents contribute to Gapsch Family Fund
Community rallies around MIa Gapsch
Thousands of community members have contributed to a series of fundraisers sponsored by local schools and the Mehlville Fire Protection District to raise money for the family fund of a student who lost three family members in a south county house fire last month.
Mia Gapsch, 13, is the sole survivor of an Aug. 27 fire that killed her great-grandmother Georgetta Gapsch; her father, T.J. Gapsch; and her sister Maci Gapsch, 11. Mia's uncle Mike Gapsch is a Mehlville firefighter and was one of the first responders to the scene.
The MFPD and Lindbergh Schools have stepped in to raise money for the fund, which is administered by the school district. Mia is a seventh-grader and Maci was a sixth-grader at Lindbergh's Sperreng Middle School.
Members of the Gapsch family also work in the Mehlville and Fox school districts, which have also conducted fundraisers over the past few weeks.
"I can't believe the support — between the (efforts of the) Mehlville School District and Lindbergh, and even the community — this is just awesome, to come through for a girl that has lost everything," Oakville Middle School teacher Heather Deutman said in a video about the fundraisers released by the Mehlville School District.
Deutman is Mia's cousin and Georgetta's granddaughter.
"From the family, we can't thank everybody enough, from the bottom of our hearts," she added. "It's truly amazing."
Citing the best interests of Mia, Lindbergh Schools officials are not giving specific figures of how much money has been donated by the community, but a series of fundraisers has taken in thousands of dollars each. Mike Gapsch said that any money raised will go to fund Mia's college education. Her mother died several years ago of cancer, and for now she is living with a godmother.
At a barbecue fundraiser at Sperreng on Sept. 6 and Sept. 7, Mehlville firefighters served more than 6,000 meals and ran out of food both days. The fundraiser was co-sponsored by the MFPD, Chapter 2665 of the International Association of Fire Fighters and the St. Louis County Police Department.
On Sept. 7, Sperreng hosted "M&Ms for Maci and Mia," where volunteers handed out packets of M&Ms to people who drove through and donated to the fund.
Local Target stores and the Crestwood Sam's Club donated M&Ms for the fundraiser, as did families and staff.
Other fundraisers have included:
• A jeans day at Sperreng that raised $445.35.
• A Sept. 4 hat day at Sappington Elementary School that raised $1,064.
• A Sept. 12 pajamas day at Sappington, where students donated $1 to wear pajamas.
• A hat day at Concord Elementary School raised $2,100.71 Sept. 6.
• A PJ day at Kennerly Elementary School raised $1,400 on Sept. 11.
• A hat day at Long Elementary School raised $1,800 on Sept. 6.
• A hat day sponsored by the Lindbergh High School Orchestra raised $1,500 Sept. 6.
• A hat day at Truman Middle School collected more than $2,000 Aug. 30.
• An impromptu candy fundraiser at Sperreng's open house the day after the fire raised $350. One of the organizers, Payton Husman, was Mia's science partner in class. Seventh-grader Annabelle Davis also helped organize the fundraiser.
• Sperreng eighth-graders Mary Kate Heuer, Libby Dorsey and Maria Wasenius and Lindbergh High ninth-grader Jenny Heuer set up a snow-cone stand that raised more than $1,000 for the fund.
Other districts have also joined in the effort to raise money for the Gapsch Family Fund.
• In the Fox School District, Seckman Middle School raised more than $850 during an iPod Day. Maci and Mia's aunt works at the school.
• Rogers Elementary School and Oakville Middle School conducted hat days to raise money for the fund.
• The Optimist Club of West County donated $500 to the fund the day after the fire.
About the Writer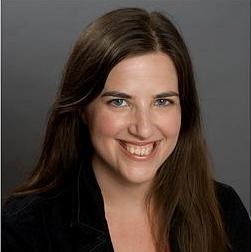 Gloria Lloyd, News Editor
Gloria is the editor of The Call. If you have any thoughts or suggestions for coverage, email her at glorialloyd@callnewspapers.com.