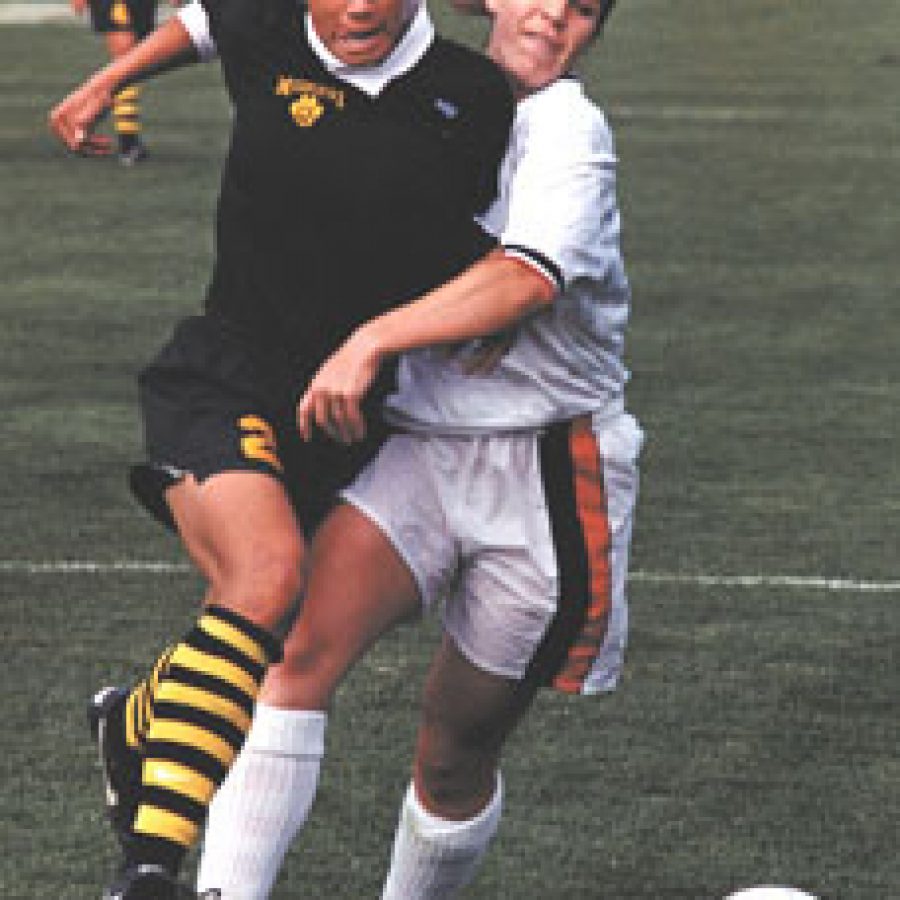 A 1997 Lindbergh High School graduate has taken her place among Missouri's all-time sports leaders.
Nikki Thole has been inducted into the University of Missouri Intercollegiate Athletics Hall of Fame during a recent banquet, where a bronze bust was unveiled in her honor.
A 2001 Mizzou graduate, Thole is the most decorated player in MU soccer history. She was a three-time First-Team All-Big 12 honoree and a Second-Team All-American in 1999.
She is the first Hall-of-Fame inductee for the sport that began at MU in 1996.
"I wish I had that time back," Thole told the Call. "It was such fun, but it took up a lot of my time. There were some sacrifices I had to make."
Thole's 151 career points are 55 better than the school's second best of all-time.
She scored 61 goals, nearly double the school's second best.
Four times between 1997 and 2000, Thole scored three goals in one game, twice as many hat tricks as the school's other leader.
Her mark for multiple-goal games, 17, is 10 better than the best of the rest and she was second in career assists.
Her career marks make her one of the best in Big 12 Conference history and she was a 2000 finalist for both the Missouri Athletic Club's Collegiate Player of the Year Award and the Hermann Trophy, which is college soccer's equivalent of the Heisman Trophy.
Under Hall of Fame bylaws, former MU student-athletes are not eligible for consideration until five years after they complete their competitive career at Missouri.
The hall's constitution and bylaws ex-press its purpose: "… To recognize and honor those individuals who have made exceptional contributions to the achievements and prestige of the University of Missouri in the field of athletics, and who have continued to demonstrate in their lives, the values imparted by intercollegiate athletics."
Thole said she learned about the Hall-of-Fame recognition during karate practice.
"I couldn't believe it when they called and told me about it," Thole said. "I'm still in shock. I thank everyone who got me there, my parents and coaches, everyone who supported me."
Thole currently is employed by the city of Des Peres and is in charge of sports programs and marketing at a facility known as the Lodge.
"I'm still playing soccer four times a week," she said. "I probably play too much. I'm still a big Flyer fan."