Third-grader asks Mehlville voters to approve Prop R
Rogers student says auditorium helps her practice for lofty future goals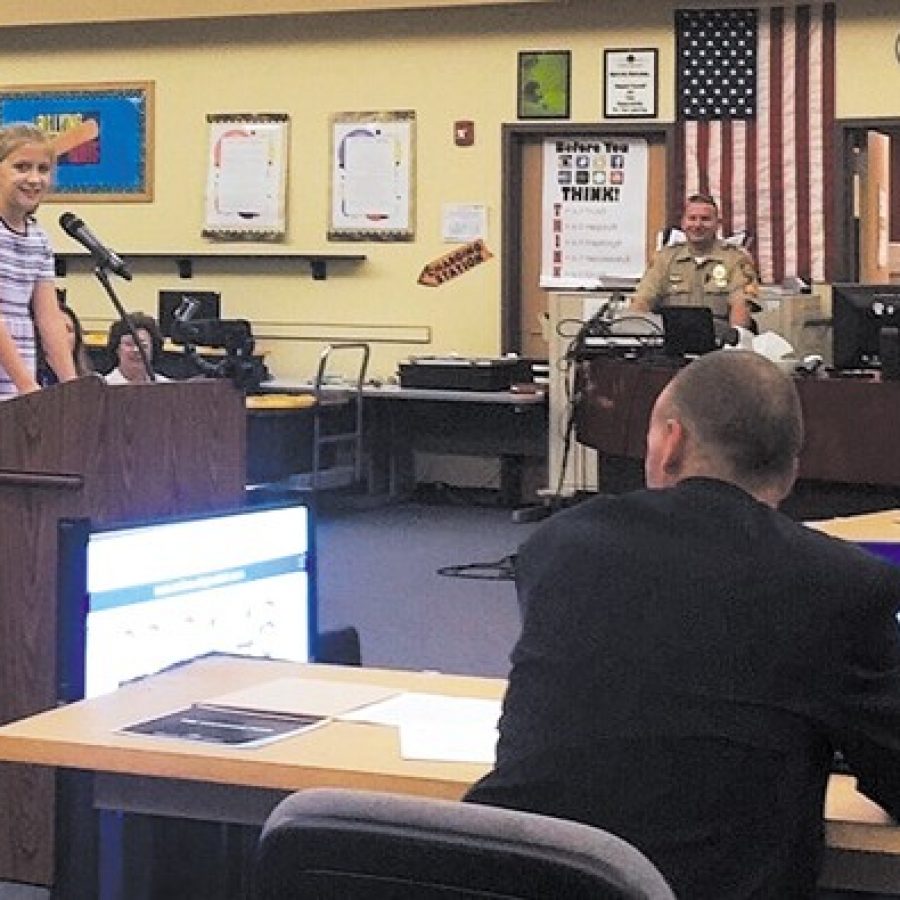 A Mehlville School District third-grader addressed the Board of Education last week and asked voters to approve the Nov. 3 ballot measure, Proposition R.
Rogers Elementary third-grader Emalee Corp told the school board at its Sept. 10 meeting in the Mehlville High School Library, "I wanted to let you know how much I love my school and want to ask all of you grownups to support our schools and to vote yes on Prop R."
Emalee is the second elementary-school student to address the board this year, after Point Elementary second-grader Dylan Lohrke, 7, earlier this year.
"I have lots of plans for my life," Emalee continued. "Do you know that I plan to be the president of the United States one day? I started getting practice being in front of others in the Nottelmann Auditorium when I was in the winter concert last year. I loved being up on stage and can't wait to do it again. I want to do great things for our world but need to learn to do them here first."
The third-grader connected a vote for Prop R to the character education that is taught in every school in Mehlville, which was named a National School of Character last year. Rogers was one of the four Mehlville schools named a National School of Character this year. Of the district's 18 schools, 14 have been named National Schools of Character by the Character Education Partnership.
"We have 'bear behaviors' in our school, and I think everyone should remember them when they vote," Emalee said. "Take care of yourself. Take care of each other. Take care of your school, and take care of your world. Please vote yes on Prop R. Thank you."
Emalee's mother, Jennifer Corp, also spoke in favor of Prop R at the meeting.