Tesson Ferry apartments up for approval Tuesday
O'Leary votes for apartment complex, Wasinger opposes it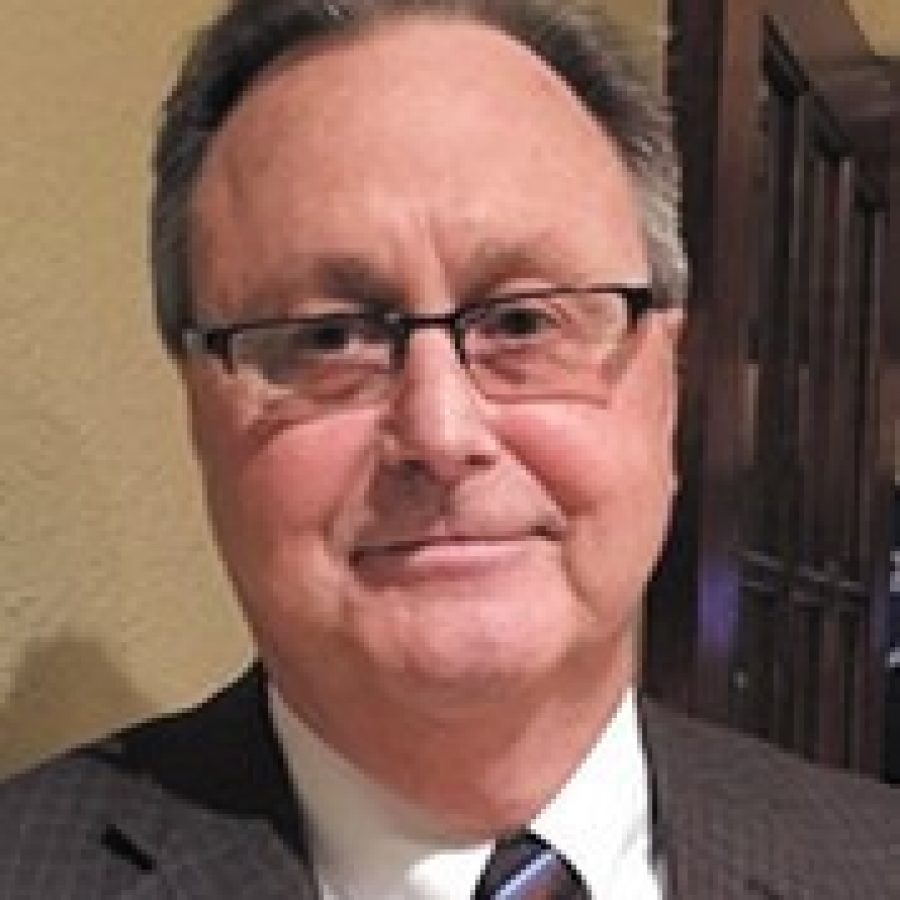 After a week on hold, an apartment complex that thousands of south county residents say will permanently change their quiet Concord neighborhood is headed to a final vote by the County Council next week instead of the public hearing residents want.
Developer J.H. Berra, operating as JHB Properties, is proposing to build a multi-family apartment complex with 232 units on a 17.2-acre site at the corner of Tesson Ferry and Bauer roads in the Mehlville School District, in an area represented by 6th District Councilman Kevin O'Leary, D-Oakville.
O'Leary held a bill to approve the proposal last week on what would have been the second stage in the three-step approval process, perfection. Tuesday night, he moved the bill for perfection, seconded by 5th District Councilman Pat Dolan, D-Richmond Heights, and the bill was perfected 4-3.
Voting for the bill were O'Leary, Dolan, council Chairman Mike O'Mara, D-Florissant, and 2nd District Councilman Sam Page, D-Creve Coeur.
The council members casting a vote against the complex were 3rd District Councilwoman Colleen Wasinger, R-Town and Country, who represents neighbors of the complex, along with 7th District Councilman Mark Harder, R-Ballwin, and 1st District Councilwoman Hazel Erby, D-University City.
After the public forum Tuesday, Harder asked that the council hold a Committee of the Whole meeting so that they could talk about the zoning project more in-depth, and O'Mara replied, "I'm not entertaining it at this time."
After telling a reporter for another publication several weeks ago that he would hold a public hearing, O'Leary and his legislative assistant Diann Valenti have not responded to multiple requests for comment from the Call to discuss his support of the project or why he might have initially called for a public hearing, then backed off that idea.
Residents representing dozens of subdivisions in the area have complained to the council that O'Leary and Valenti are not responding to them, either.
The project's potential neighbors overwhelmingly oppose it and have comprised the majority of the speakers at the last several council meetings. In the absence of council Chairman O'Mara at the Aug. 16 meeting, Vice Chairman Page chaired the meeting and announced that he would limit speakers to one minute of comments rather than the typical three minutes and limit all comments to 30 minutes, as allowed by a section of county code that the council has never previously enforced.
O'Mara continued the new one-minute policy this week. He limited speakers to one minute, asked that there be no applause for speakers criticizing Clayton, did not allow a resident to address O'Leary directly and got the police involved when one resident, Wendy Antalick, went over her one-minute time limit. He did allow a deaf neighbor of the proposed complex, Robert Schmitt, to take extra time to make his points by sign language, as Schmitt pointed out is required by federal law.
The concerns of the residents and concern that the residents deserve another public hearing swayed Harder to vote against the project, he told the Call.
"There is a rush to get this approved, and that's always suspect to me," Harder said. "I've been around government a long time. When people are pushing things too hard, that's usually when you need to wake up."