Tessmer, Viviano have boy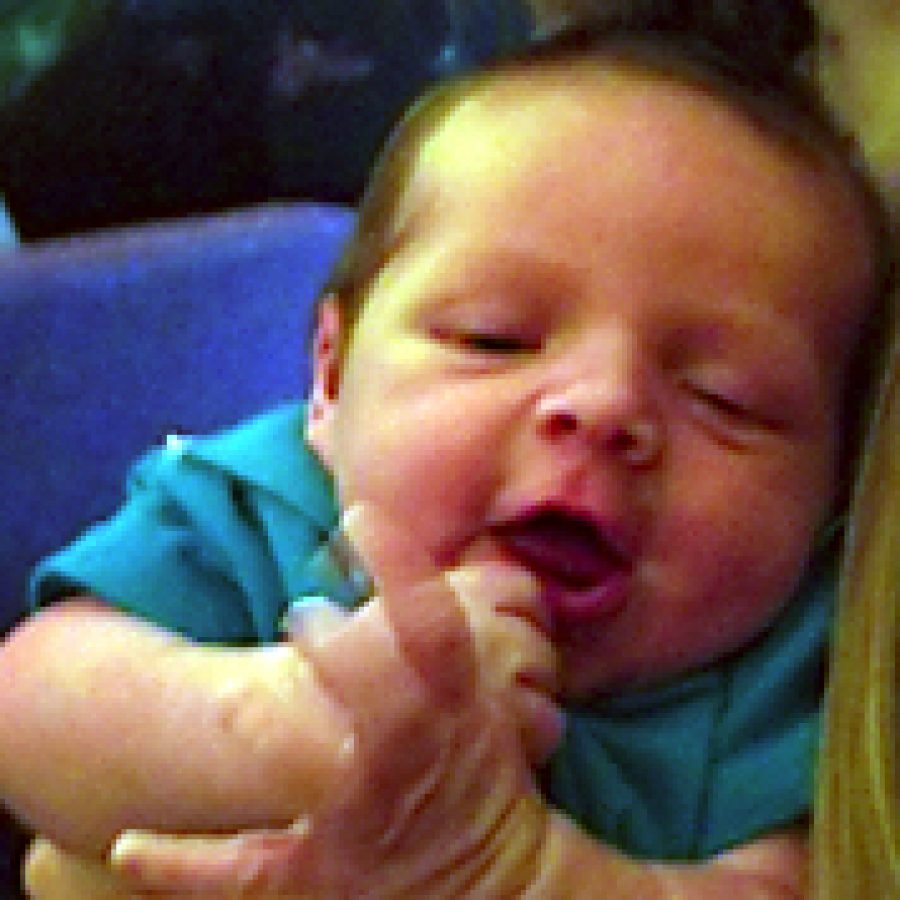 Paul Tessmer and Torre Viviano of Arnold announce the birth of their child, Milo Cody Emanuel, 21 inches, 8 pounds, 121⁄2 ounces. He was born March 4 at St. Clare Health Center.
Elder children are Tabitha, 9, and Lydia, 3.
Maternal grandmother is Jan Reese of Buerkle.
Paternal grandmother is Dolores Tessmer of House Springs.