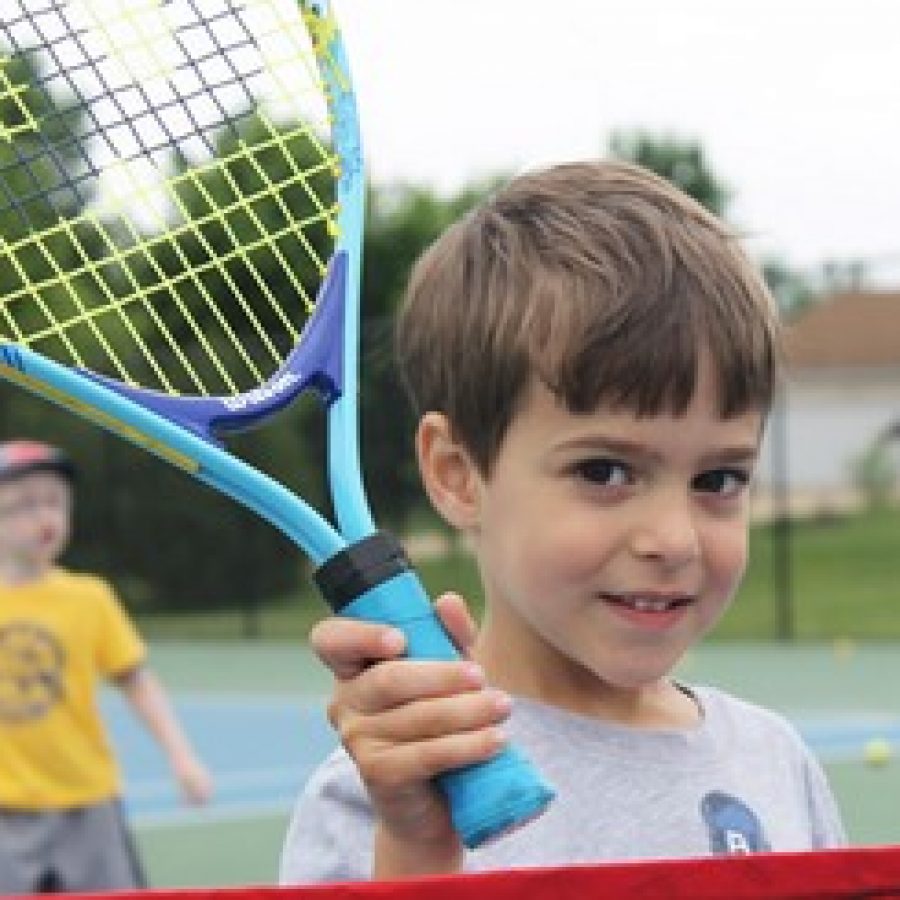 June began with a week of free tennis lessons on the courts in front of Bernard Middle School.
"I figured if I did a free week people would come," said Mark Platt, owner of Beginners World Tennis.
He was right.
"We usually do a free day and we get 15 or 20 kids," Platt stated in a Mehlville School District news release. "Originally we were scheduled for three hours and we had more than 40 kids on the waiting list. We had record numbers."
Platt said he has partnered with the Mehlville Community Enrichment Office for more than 25 years. Though the free tennis lessons are finished, lessons for a fee are available for the remainder of the summer through the Mehlville Community Enrichment Office.
Weekly camps take place Monday through Thursday. They are available for children in three age groups ranging from 4 to 15 years old. The cost is $60.
"The level of enthusiasm has been high," Platt stated in the release. "The kids have really improved from their first day. I think there's a lot of interest in tennis in the Mehlville School District."
Platt employs students who also play tennis in the Mehlville School District.
"Some of the instructors here, like twin brothers Matthew and Christian Kalinowski, are No. 1 and 2 for Oakville," Platt stated. "They're good enough to eventually play college tennis. Sabina Okanovich, the head instructor here, is going to go to UM-St. Louis, and could play club tennis or college tennis."
Christian Kalinowski is between his junior and senior years at Oakville High School.
"Me and my brother are No. 1 in doubles right now. We made it to districts, and we made it to sectionals," stated Kalinowski, when asked about his ranking. "I think these kids enjoy what they're learning. They definitely like the games and the drills. They start running and getting into the game, so that's good."
Kalinowski commented on what children can learn about tennis when they are as young as age 4.
"You can teach them a forehand or a backhand," he stated in the release. "You can teach them volleys. Sometimes you can even teach them how to serve at this age, too."
Okanovich graduated from Mehlville High School June 1. She starts at University of Missouri-St. Louis in the fall.
"I'll probably do intramurals there, and I hope to come back and help with the girls' tennis team this summer," she stated in the release. "This is just a way for kids to get to know what it's like to play tennis.
"They're all really excited to be here. They all seem to have fun and play, so it's a good time."
Platt started his tennis career with a free program in University City 50 years ago. He went on to play tennis at University City High School and Washington University.
"For the 4- to 6-year-olds, it's basic eye-to-hand coordination," he stated. "The game has changed, with softer balls and more kid-sized nets, so they can rally the ball, and there's more hitting and less running around. When they get to the 7-to-10 age group, we switch to orange balls and kids play on teams. And 11- to 15-year-olds play with regular tennis balls."
"I want kids to see there are opportunities for scholarships and careers in tennis," Platt stated.
For more information about tennis lessons at Bernard Middle School, visit
or call the Mehlville Community Enrichment Office at (314) 467-5280.