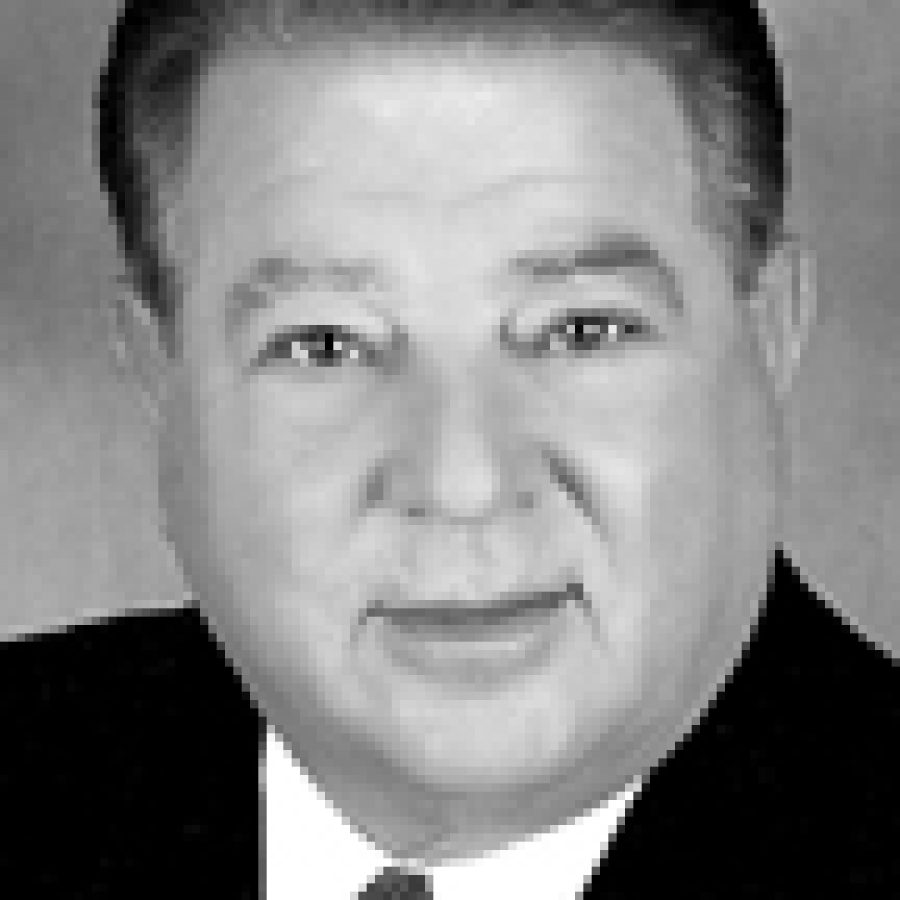 Crestwood officials acknowledge that talks continue between an unnamed company and the Westfield Group in Westfield's efforts to sell the Crestwood mall, but have been asked to reveal little else.
Mayor Roy Robinson said at a Jan. 8 Board of Aldermen meeting that city officials were scheduled last week to participate in a meeting concerning the Westfield Shoppingtown Crestwood's pending sale.
At the same time, the mayor said parties involved in those talks have asked the city to respect the pending deal's confidentiality.
"Whether it's been sold or not, we have not been told," Robinson said. "It's the honest God's truth. So what we're trying to do is find out where that process is now. We know that the owner of the mall, Westfield, now is trying to sell it. And we think it's in that process. But we don't know exactly where it is. And hopefully … we'll find out.
"But still, I'd tell you everything I know if I could. But it's Westfield's property, and they have to be the one that releases it. We're not the owners of that property."
To help facilitate the pending sale of the Westfield Shoppingtown Crestwood and to keep the city's options open if that sale falls through, aldermen voted unanimously in December to extend the city's deadline to receive requests for proposals to redevelop the mall. The new deadline for the Crestwood mall RDP — request for development proposals — now is March 3.
The original RDP deadline was Dec. 14.
In August, aldermen unanimously voted to send an RDP to 82 developers to solicit offers to redevelop the struggling Crestwood mall, which has suffered from annual 13-percent decreases in sales-tax revenue in recent years. Because the mall is the source of one-third of the city's overall sales-tax revenue, city officials felt the need to issue an RDP and since have delivered it to a total of 124 developers.
While the city took steps in August to solicit redevelopment bids, Westfield officials employed the consulting services of Eastdil Secured to assist in their efforts to sell the mall property, which is the only shopping center in the St. Louis area that the Westfield Group still fully owns. Those efforts since have resulted in an unnamed company interested in purchasing the mall.
Despite Westfield's talks with that potential buyer, city officials view the RDP deadline's extension to March 3 as a safety net in case negotiations fail between Westfield and the anonymous company.
City Administrator Frank Myers has said he knows "for a fact" that the city would receive at least one bid to redevelop the mall through the RDP.
At the same time, Myers said that because the mall's sales negotiations could be described as "fluid" at the moment, he and city officials would refrain from releasing any information to the public until a sale has been completed.
"One of the things that's important for the public to understand is the city administration, including the mayor and city attorney, we do have confidential conversations with the owner of the property and with other parties," Myers said. "They've asked that that information remain confidential. We do have an obligation first and foremost to this Board (of Aldermen), because they represent the people of this community, to keep them informed as best we can. And that has, at times, been a struggle because of the confidential nature of the information. But first and foremost, it's our responsibility to this board to advise them as best we can of what's going on. And then secondarily, the public.
"We've been told things that if we would have divulged what we had been told at the time we were told that information, it would have turned out to be inaccurate. We were given some timelines that have changed. This is a very fluid situation …"
City officials have grappled in recent months with the loss of revenue at the mall from the October closing of Dillard's, which was one of the mall's three anchor stores. The administration has projected that the closing of Dillard's will result in an annual loss of $300,000 to $350,000 in sales-tax revenue collected by the city.
Regarding the Crestwood mall's changing timeline for its sale and redevelopment, resident Jerome Friedeck last week reminded city officials that they had been confident that a deal would take place near the start of 2008.
"By Christmas, we were supposed to have heard about Crestwood Plaza," Friedeck said. "You (Robinson) were smiling. And now it's New Year's. Are we still smiling? I heard it was sold."
Robinson said despite the fact that businesses at the mall recently received a letter concerning the mall's pending sale, he and city officials are "hamstrung" by a lack of information but "still smiling" with respect to the mall's future.
"It's a letter that was sent out to them about the possible purchase of the mall," he said. "I don't know who distributed it or what. I just know that I was just informed by an anonymous donor that this letter was either in preparation or it was going out …
"Maybe by the next meeting (Jan. 22), we'll have better information … Within the next few weeks, we assume that everyone will know what's going on. But we're hamstrung because we know it's in process, but we're not allowed to give out information at this point. But I am still smiling."
Myers added that while he recognizes that aldermen and the public are frustrated with no recent news on the mall's future, city officials cannot release "highly confidential" information.
"I know members of this board don't feel they've been informed enough and some of them have shared that with me," Myers said. "This is a very fluid situation. Some of this information is highly confidential.
"But as soon as we can divulge it to this board first, then to the public, we're committed to it."
"But it's still a good day, " Robinson said. "I think."