Take time to winterize outdoor space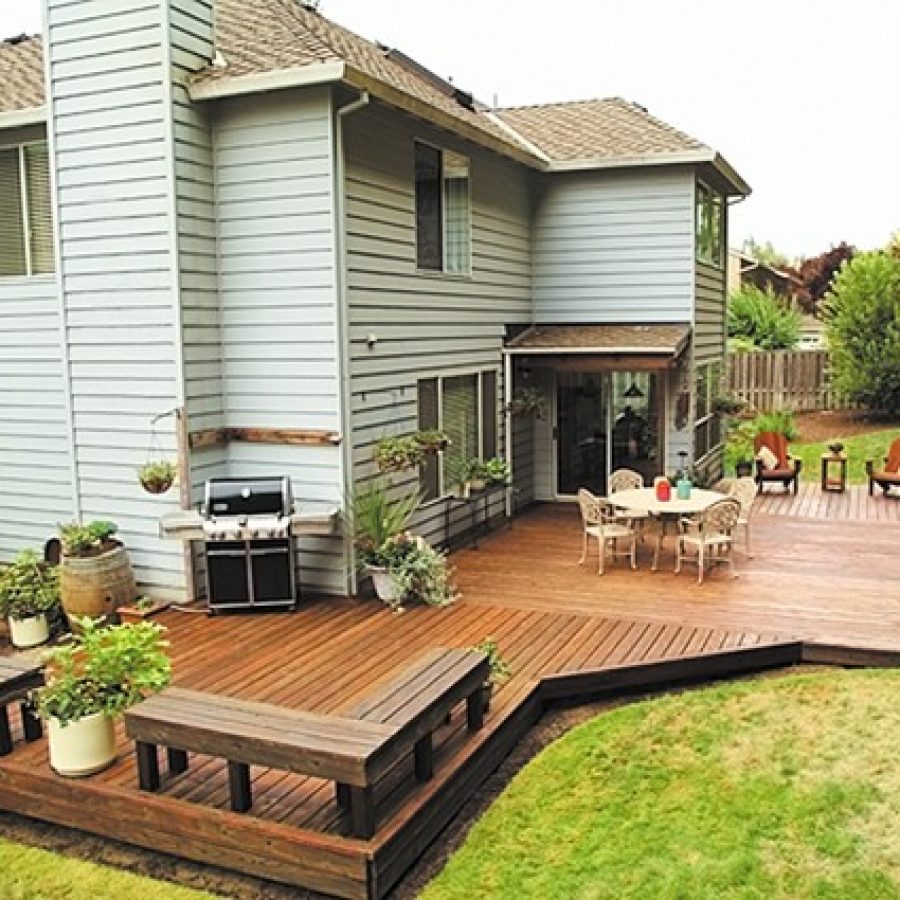 Falling leaves and dipping temperatures signal the turn of the season.
With that comes the need to prepare your home for winter. Your outdoor living space is no exception — it's an area you spent months enjoying with summer barbecues and gatherings.
All that foot traffic wear and tear and direct sunlight can take a toll on any deck, but with a few easy tips, you can safeguard this area of your home and prepare it for the harsh winter weather ahead:
• Protect your "deck-cessories" — Excess moisture and freezing temperatures can bring a host of problems for the items in your outdoor space, including furniture, grills and planters. It's important to guard these investments and make sure they stay protected for years to come.
For areas that experience extreme weather, it's best to store furniture and cushions indoors to prevent snow accumulation or cover them with a water-resistant material to prevent damage from the elements.
Before the first freeze, move plants that can be easily transplanted indoors. Outdoor planters that are too big to bring inside can be wrapped with a heavily insulated material, like burlap, and moved to an area of the space that will allow them to still get enough direct sunlight.
• Clean your grill — Thoroughly clean the racks of your grill with a grill brush and coat the burners and other metal parts with cooking oil to repel moisture and prevent rust. If it's a gas grill, turn it on and burn off the last of the gas. Remove the tank from a propane grill and store outdoors, away from the house. Tape a plastic bag over the gas line opening to keep curious critters from nesting there. No matter the grill type, a heavy-duty vinyl cover should keep it safe and dry all winter long.
• Defend the surface — Heavy foot traffic, barbecue grill stains and exposure to the elements can not only ruin a deck's appearance, but also create the perfect environment for the growth of mold and mildew.
HGTV/DIY network star Jeff Wilson notes that these conditions make it important to thoroughly clean the remnants of a summer well spent and get your deck ready for winter. And it's the perfect time of year to tackle this outdoor project with the heat of summer giving way to cooler fall temperatures.