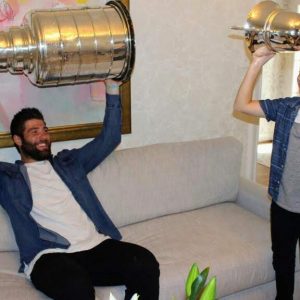 July 24, 2019
Oakville native Pat Maroon got his day with the Stanley Cup Saturday to do whatever he wanted. He ate toasted raviolis out of it and brought it to South County to pay tribute to those who helped his youth hockey career.
By Bill Milligan, For the Call

January 25, 2006
Telegraph Road's best-known restaurateur capped the 30th anniversary of his business with once-in-a-lifetime recognition from statewide peers. The Missouri Restaurant Association has named Bill Gianino one of its Restaurateurs of the Year, a distinction that only can be granted once. He will be honored...