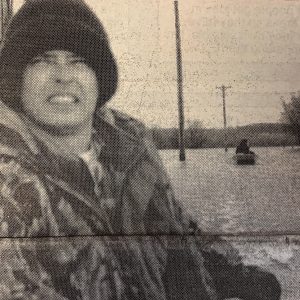 August 5, 2019
Photo caption: Residents of Club City have been boating home since rains began. Pictured above is Club City resident Ron Voyles. Photo by Bill Milligan. By Bill Milligan Editor Originally published April 22, 1993 Life on the Meramec River can be beautiful, but even the most devout residents of...
By Mike Anthony, Executive Editor

October 27, 2004
Without hesitation, this newspaper enthusiastically endorses Republican incumbent John Campisi of South County for a second term on the County Council. Mr. Campisi has done an outstanding job of representing residents of the 6th County Council District during the nearly four years he has been in office....