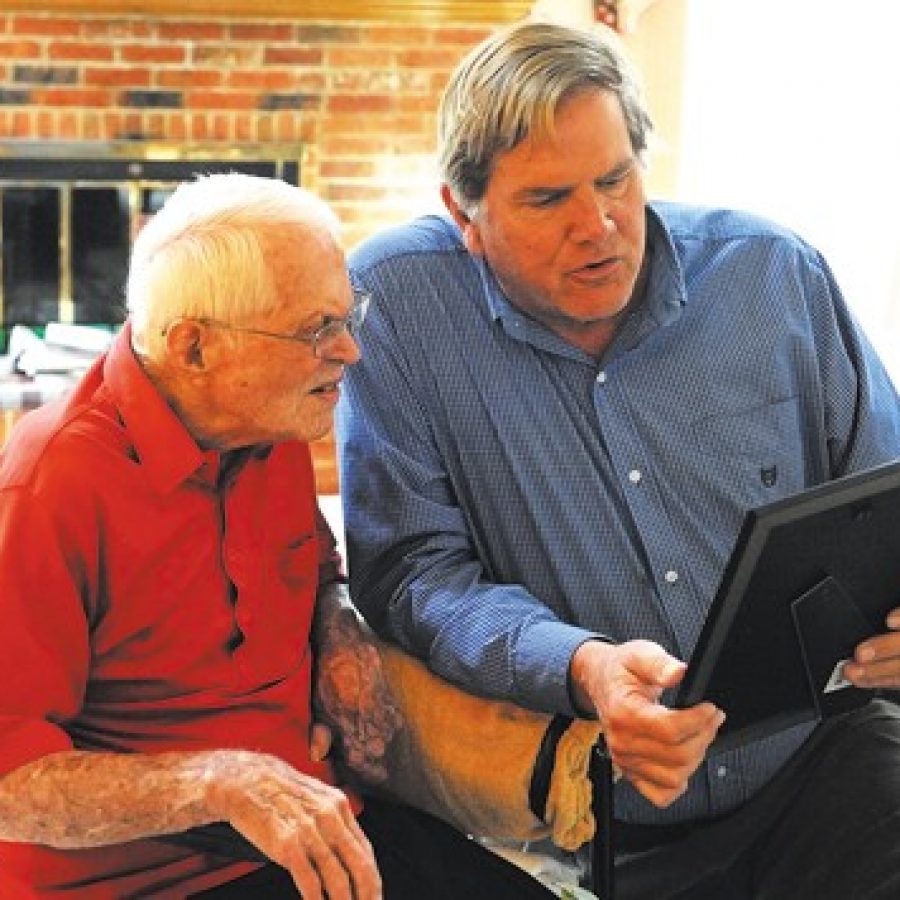 A decorated World War II veteran known for the key role he played in the Battle of the Bulge lives in Sunset Hills, and Mayor Mark Furrer officially thanked him by naming a day in his honor.
Furrer declared March 22 "Lyle Bouck Jr. Day" in Sunset Hills, in honor of "genuine hero" Bouck, 92, who after the war became a longtime chiropractor off Highway 21. The mayor presented the city plaque to Bouck last week in a ceremony at the veteran's home that was attended by family members and other local veterans.
Bouck earned a Distinguished Service Medal and a Silver Star for his heroics on the first day of the Battle of the Bulge, which remained relatively unknown for many decades but were recounted in the 2004 New York Times bestselling book "The Longest Winter" by Alex Kershaw.
Lt. Bouck, then 20, led what became World War II's most decorated platoon, the 394th Infantry Regiment of the 99th Infantry Division. The platoon specialized in reconnaissance, not fighting, but for more than 20 hours on the first day of the Battle of the Bulge in December 1944, the 18 men held off an entire German battalion. The sheer number of German casualties — between 400 and 500 — significantly delayed the German advance on the northern front.
Bouck's platoon was not honored for its feat at what is now called the Battle of Lanzerath Ridge until 1981, partly because they were held as prisoners of war.
"There was such a devastating field of blood that when the Germans finally captured him, they stuck a machine pistol in his stomach and pulled the trigger because they were so incensed at the proof the men killed all their Germans," Furrer said when he declared the honor March 22.
But the Nazi gun jammed twice, saving Bouck's life, Kershaw wrote.