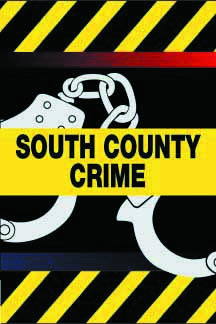 The Sunset Hills Police Department is asking for the public's help to find a man who escaped after an attempted burglary in the Tapawingo subdivision.
A resident in the 9300 block of Caddyshack Circle interrupted a burglary in progress at approximately 3:37 a.m. Monday. The burglar, described as a white male with a tall, thin build, fled out a basement door after seeing the homeowner in the kitchen, police said.
The man did not make any threats or display any weapons, according to police. There were no signs of forced entry, and nothing was taken from the house.
The attempted burglary was the only one reported over the weekend, police said.
The suspect wore a long-sleeved black shirt, black pants, a black stocking cap and black shoes and had a black scarf over his mouth.
The Sunset Hills Police Department is conducting the investigation and is asking nearby residents with security cameras or trail cameras to check their footage from 11 p.m. Sept. 24 to 5 a.m. Sept. 25 and from 11 p.m. Sept. 23 through 5 a.m. Sept. 24, for "any unusual pedestrian or vehicular traffic."
Anyone with information can call the Police Department's Detective Bureau at (314) 849-4400.