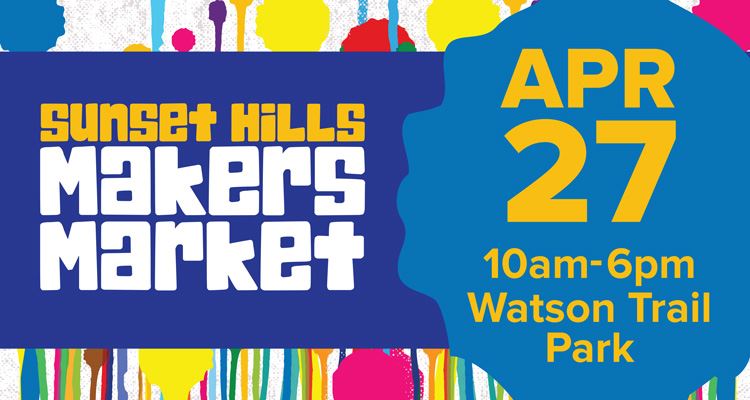 The first-ever Sunset Hills Makers Market will be held from 10 a.m. to 6 p.m. Saturday, April 27, in Watson Trail Park, 12450 West Watson Road.
The event includes local and regional artists, makers and crafters selling and exhibiting their products.
The art fair aims to provide an alternative and diverse market celebrating the "makers" industry, and it's about bringing together artists, designers, crafters and entertainers and offering them a platform to feature and sell their products.
Art demonstrations will include a blacksmith and hands-on children's activities, plus a beer and wine garden, food trucks and live music.
Band Schedule:
Gene Jackson 10:30 a.m. to noon
Cara Louise 12:30-2:00 p.m.
School of Rock 2:30 – 4:00 p.m.
Backwash 4:30 – 6:00 p.m.