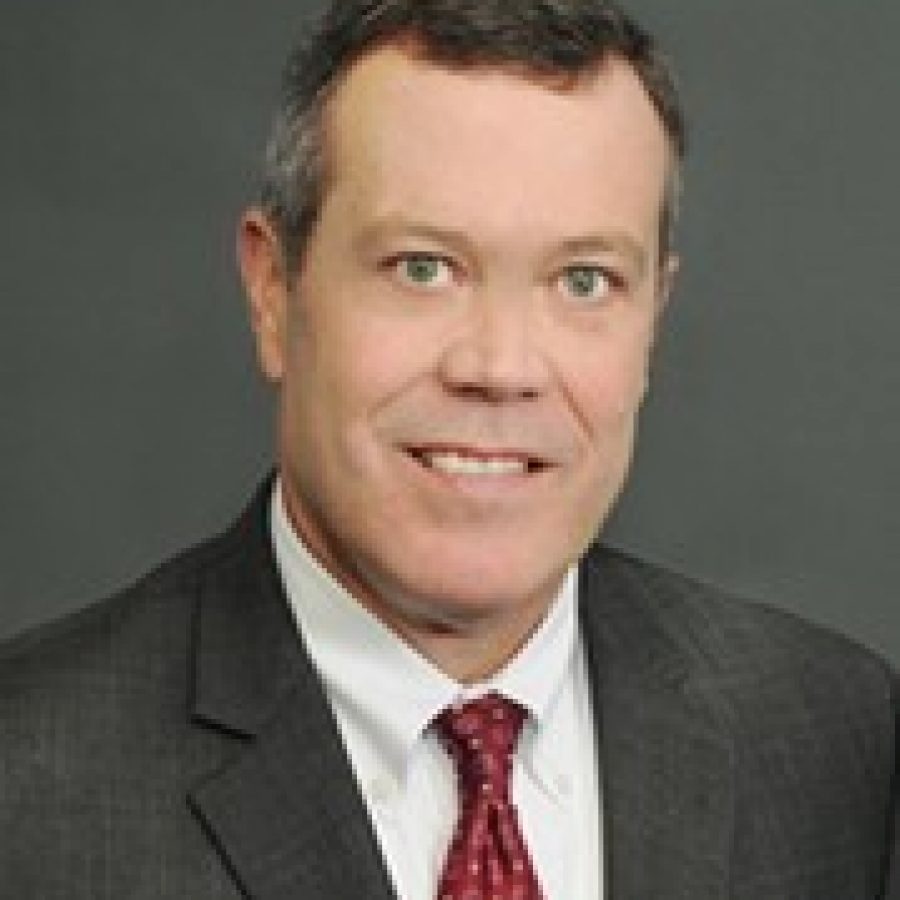 Egan O'Keefe
Sunset Hills aldermen last week agreed to join in a lawsuit against new countywide police standards.
Sunset Hills became the third city to join a second lawsuit set to be filed this month against the county's new police standards by the city's law firm, Curtis, Heinz, Garrett & O'Keefe, which represents 25 county municipalities.
Although the Sunset Hills Police Department meets all the standards, City Attorney Robert E. Jones said the new law allows the county unprecedented control over cities, which he and his firm believe is both unconstitutional and a violation of the county Charter.
Former Ellisville and Green Park City Attorney Paul Martin already sued the county Dec. 3 on behalf of his client cities Olivette, Rock Hill and Breckenridge Hills. In that lawsuit, the cities allege the legislation "unlawfully usurps the authority of the cities, towns and villages of St. Louis County … to operate and control their own police departments."
Richmond Heights and Normandy were the first cities to sign on to the new lawsuit, with at least five and as many as 10 expected, Jones noted.
The Sunset Hills board approved joining the lawsuit if at least five cities join in, with a cap of $10,000 in legal fees. Jones predicted that if the lawsuit goes to the Missouri Supreme Court, the total for legal fees to be split among the client cities could rise to $50,000.
Sunset Hills aldermen approved Ward 1 Alderman Richard Gau's motion 6-1, with Ward 1 Alderman Dee Baebler opposed and Ward 3 Alderman Keith Kostial absent.
The vote marked a rare time when Mayor Mark Furrer and his chief city critic Baebler took the same side on an issue: Furrer argued that Sunset Hills should stay out of the lawsuit and only join in once dozens of other cities committed to take on the county. Instead, he suggested sending a letter to the court in support of the lawsuit.
"I don't want to be the lead horse in this race — especially since we comply," he said. "With 60 municipalities with police departments, I'm not sure it's our fight."
Baebler agreed with both of the mayor's arguments in a Facebook post Wednesday.
"If this case is appealed, $10,000 won't scratch the surface of our legal bills in my opinion," wrote Baebler, who manages her husband's law firm, Bauer & Baebler.
But Police Chief William LaGrand said he joins the St. Louis County Police Chiefs Association's strong stance against the legislation and that while he would not make a recommendation to spend city funds on court action, if he were an alderman he would make a motion to join the lawsuit.
The chief and Jones agreed that the bill consolidates power to the county from cities since it allows County Executive Steve Stenger to decide if a city complies with the standards.
"He singly gets to make these decisions?" Furrer said, turning to Jones. "And his background is — he's a lawyer, no offense. Does he have any police background?"
Opening the door for the county to make decisions inside the city of Sunset Hills could lead to a slippery slope of the city losing power to govern itself, LaGrand said.
"The county can come and take everything over — it's very draconian," he said. "Are they going to say, 'This is how you plow your streets, this is how you run your meetings?'"
In response to questions from aldermen, Ward 4 Pat Fribis, who chairs the Finance Committee, said the city's budget is "very healthy."
Joining the legal fight comes down to principle, Ward 4 Alderman Donna Ernst said.
"Why wouldn't we want to do the right thing?" she said.