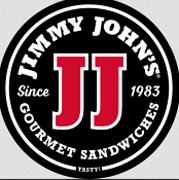 By Gloria Lloyd
Staff Reporter
news3@callnewspapers.com
After working a year to get approval to move the Sunset Hills Jimmy John's to a site with a drive-thru, Jimmy Johns owner Steve Saladin said he wants his days as a developer to end.
Despite the opposition of neighbors, the Board Of Aldermen granted Saladin approval in December for a conditional-use permit, or CUP, to move his Jimmy Johns from its current location at 3680 S. Lindbergh Blvd. to 3751 S. Lindbergh next to Mellow Mushroom. The new restaurant is currently under construction.
But he was back at City Hall last week with one more request. The Planning and Zoning Commission recommended approval at its Sept. 6 meeting of Saladin's plan to split the lot into two sites so that he can sell the non-Jimmy Johns half.
During the yearlong dispute over Saladin's restaurant, he suggested he might develop the other side of the property as an urgent-care center. But he does not want to be a "huge landlord," he told commission members. Instead, he will grade the site, finish the building and parking, then sell to one of several waiting developers.
"I'm just going to put a line through the middle of the egress lane and sell it," Saladin said.
But he would not sell to a restaurant that hopes to build a drive-thru, he said.
"The configuration of the site is such that there's no room for drive-thru lane," he said. "And I would never tie up the property for a CUP."
Before the Jimmy Johns dispute, Crazy Bowls and Wraps had wanted to open at the site with a drive-thru, but those plans fell through when neighbors opposed the Jimmy Johns, Saladin said.