Sunset Hills board considering legalizing food trucks, establishing architectural rules
Assisted-living center again receives approval by board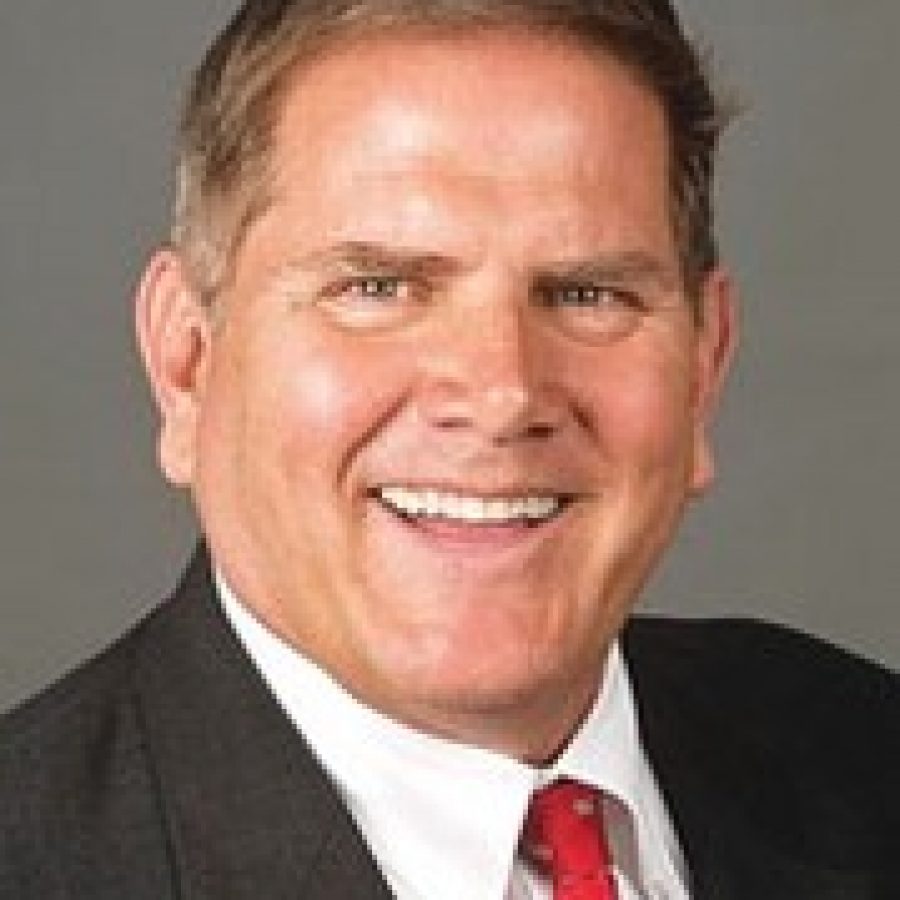 If some Sunset Hills officials get their way, in upcoming months the city could legalize food trucks and establish architectural guidelines so that new zoning projects look the way city officials would like.
Mayor Mark Furrer is a fan of food trucks, which he frequents in Hawaii and California when he travels to see his daughter play college volleyball. At last week's Board of Aldermen meeting, Furrer said he wants to see food trucks in Sunset Hills.
Currently, food trucks are only allowed in the city if the Board of Aldermen approves them for special events. Food trucks were banned completely until two years ago, when aldermen voted for that change. At that time, both the Planning and Zoning Commission and aldermen voted unanimously to deny opening up the whole city to food trucks, but Furrer believes times have changed.
"I think we have a more progressive board than we might have before," he said at the July 14 meeting.
At the request of Furrer and Ward 3 Alderman Keith Kostial, City Attorney Robert E. Jones is looking into writing food-truck legislation that would allow food trucks in the city at all times, not just special events.
At least 61 food trucks now operate in the greater St. Louis region, and they are especially popular in St. Louis city, where they are inspected like restaurants.
Jones said the number of county municipalities that allow food trucks is in the "minority," and some have severe restrictions. For example, Clayton allows food trucks only for events or if a private owner brings them in for employees.
Employees visiting food trucks on their lunch hour is what started the push for food trucks in Sunset Hills in the first place, Furrer noted.
Two years ago, Aaron Edwards, owner of the food truck Zia's — an extension of the Italian restaurant on The Hill — told Planning and Zoning Commission members that he was asked by Panera, the national restaurant chain headquartered in Sunset Hills, to appear on the company's parking lot at 3630 S. Geyer Road for employee lunches.
But a police officer told him to stop coming to Sunset Hills because he did not have the proper licensing, Edwards said.
Last week, Zia's was one of three food trucks that aldermen approved to appear at the Community Center's Family Dinner Night.
When the planning panel unanimously recommended denying food trucks outside of special events in 2013, commission members said that in the wake of the recent closing of Growlers Pub, they saw food trucks as too much competition for local brick-and-mortar businesses. Such businesses also provide tax revenue to Lindbergh Schools that food trucks would not.
But with food trucks becoming more popular, Furrer said local restaurants are all in favor of the effort.
"I've talked to three of the biggest restaurants in town, brick and mortar, and they're all OK with food trucks," he said. "People follow these food trucks too, they'll come to Sunset Hills just because there's a food truck. So they're a destination, they're not a leech sort of business."
But Ward 1 Alderman Richard Gau had some words of caution on a possible ordinance.
"I think the concern was, before, that a random truck just pulls up into any spot and starts selling food, that maybe we don't want that," he said. "Or a random person selling pots and pans just decides to show up in Sunset Hills to start selling."
"And don't forget the intersection vendors," Furrer replied.
Ward 3 Alderman Kurt Krueger, who is an architect, told the board he hopes that architectural review guidelines, overseen by an Architectural Review Board, could become part of the city's zoning process so the city has more control over what prospective buildings look like, with a goal of improving the city's architecture.
Krueger heads up an ad-hoc task force set up by former Mayor Bill Nolan to look into whether the city should set up an Architectural Review Board, and that is the task force's recommendation, Krueger told the board.
To start up the board, architectural guidelines would likely have to be written into the city's zoning ordinances.
As part of the city's new comprehensive plan being developed by planning consultant Houseal Lavigne, the city will likely undergo a needed revamp of its zoning code.
The city's zoning code was last updated a decade ago by planning consultant Peckham Guyton Albers & Viets, or PGAV, City Engineer and Public Works Director Bryson Baker said.
The zoning update could be an opportune time to add architectural guidelines if aldermen wish to pursue that avenue, he added. Krueger estimated that the entire zoning revision could cost $25,000.
"I for one have so many questions it would probably take the rest of the night, but I have no problem trying to assign a task force to go over it," Furrer said.
The task force members want to make the guidelines clear to developers so they don't cost too much or slow the zoning process down, while creating better building appearances that "raise property values and foster pride," Krueger said.
The end goal would be for the city's buildings to be "functional, economical, attractive and harmonious," he added.
In recent months, aldermen have questioned developers about the outside appearance of projects ranging from the Mellow Mushroom that will replace Growlers Pub to The Grove at Sunset Hills, the assisted-living center proposed for Rott Road that aldermen again approved at the same meeting.
With no architectural requirements in code, however, aldermen are less justified in opposing projects based on their appearance, Krueger told Kostial during one exchange on The Grove.
Police Chief William LaGrand honored two of his officers, Corp. Jeff Senior and Officer Kenny Scheetz, for their successful breakup of a burglary in progress last month on Deane Court.
"Officer Scheetz was able to encounter the suspect and arrest him without incident," LaGrand said. "The interesting thing about it is that this suspect had already committed a burglary in the same residence and assaulted the resident previously and was out on bond.
"So these two officers, with their teamwork and police work, were able to resolve the situation, the suspect got arrested and no one got hurt," LaGrand said. "This is the kind of thing that goes on here all the time, and these guys are excellent representatives of the Police Department, and I think the community is very fortunate to have them. And I'm proud of them."