Sunset Hills aldermen reject commercial proposal for Court Drive
Board votes 7-0 to nix plan for bank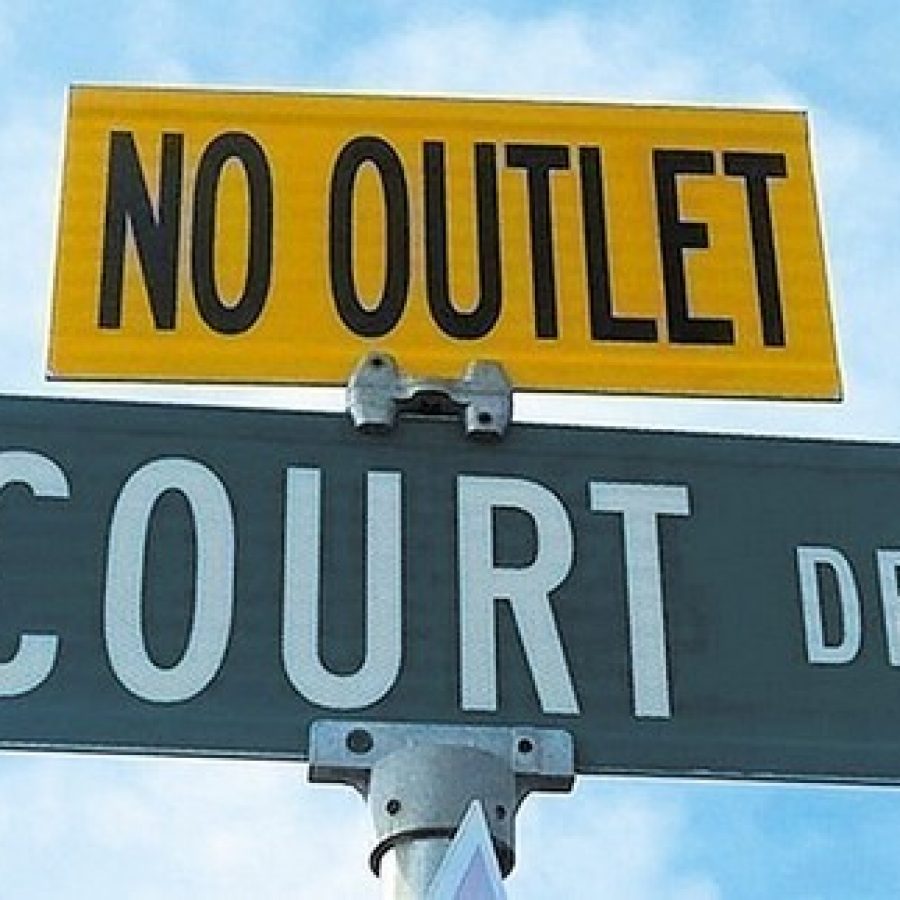 The Sunset Hills Board of Aldermen unanimously rejected Tuesday a plan for commercial zoning on Court Drive that has been tabled since last summer.
In a meeting packed, as usual, with residents opposed to any commercial development on Court Drive, aldermen voted 7-0 against a plan by developer Dr. George Despotis to build a bank on the corner of South Lindbergh Boulevard and West Watson Road. Ward 3 Alderman Keith Kostial was absent.
Although the meeting attracted a large crowd, only a few residents spoke about Court Drive.
"We've been up here fighting against this for six years, and in those six years, I have not heard one resident speak out in favor for this plan, any of these plans, forever," said Friends of Court Drive organizer and Court Drive resident Ann McMunn. "Through all of this, there's only been one constant — the residents of Sunset Hills want to see this area remain residential."
That statement prompted Court Drive resident Doug Stone to speak. He is one of the first residents of the street to speak publicly asking for a commercial plan to be approved. With the houses between his house and Lindbergh ripped away in the New Year's Eve 2010 tornado, the light and noise from Lindbergh Boulevard hits his house more than other houses on the street.
"Ann said she's never talked to any resident who's in favor of this — she's never spoken to me then," he said. "I think something has to be done here, because it's just a miserable place to live."
When aldermen were weighing the bank proposal last summer, Despotis' attorney John King threatened to sue the city if the project was not approved. A court reporter attended the meeting Tuesday.
Final approval of the plan would have required a supermajority of the board, or six of the eight aldermen, since it was denied by the Planning and Zoning Commission last year.
In the more than six years since the tornado damaged Court Drive, the residential neighborhood has been targeted for commercial development by Des Peres developer Despotis because of its prime Lindbergh location.
But residents have fought back against the commercialization of their neighborhood and have called for houses to be built instead.
The city's comprehensive plan calls for the Court Drive area to remain residential.
After the December death of King, who served as both projects' attorney, Despotis requested that aldermen vote in March on the bank and vote in April on the latest plan from Pulte Homes with a bank and subdivision.
Pulte is proposing a mixed-use development on Court Drive, combining a new neighborhood of 20 attached single-family villas with a new bank to be built on property owned by Despotis.