Students stitch together holiday good will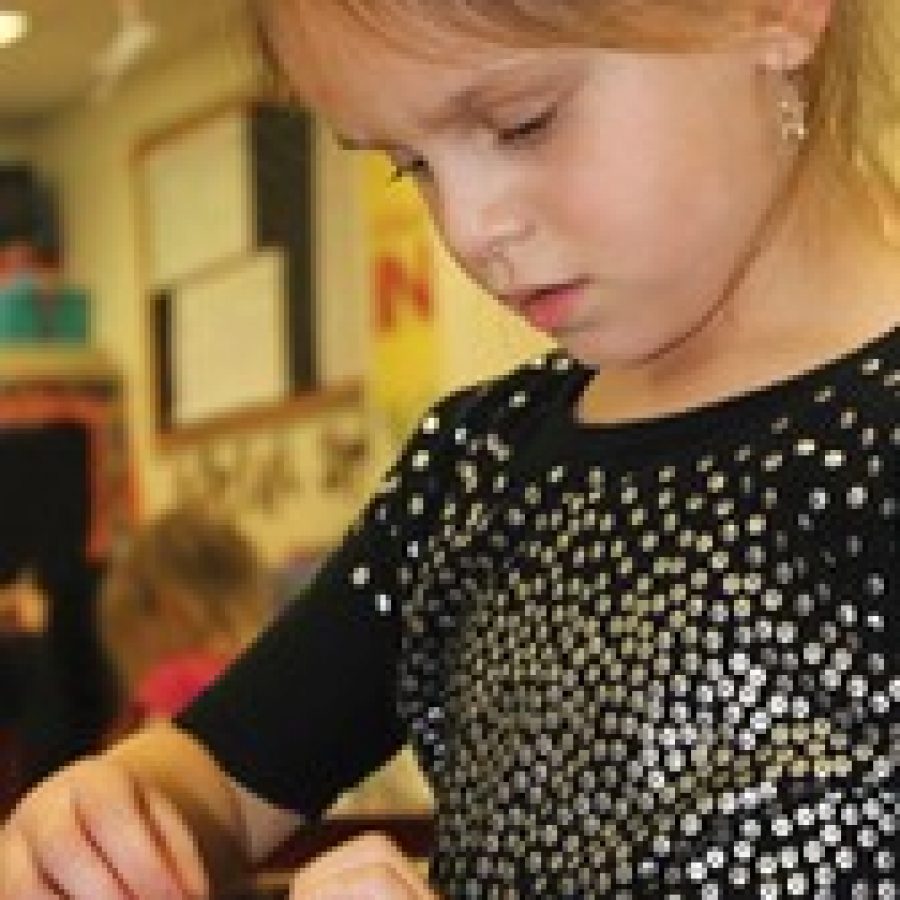 Third-grade students and their kindergarten buddies at Hagemann Elementary School recently got together to assemble rainbow-loom, rubber-band bracelets for patients at SSM Cardinal Glennon Children's Medical Center.
Third-grade teacher Kelley Shylanski stated in a district news release, "The district Character Word of the Month of December is 'Caring,' so students thought the way they would show that is by making bracelets for the kids at Cardinal Glennon Hospital. Students wanted to let those kids know that someone is thinking about them this holiday season."
School representatives delivered more than 150 colorful, rubber-band bracelets to SSM Cardinal Glennon, according to the release.
"They wanted to make the bands for kids who might not be able to go home for the holidays," Shylanski stated. "Students bring the looms to school all the time anyway for indoor recess, so they came up with a way they could show they care for other people.
"So every time the kids in the hospital look down at their arm and see a rubber-band bracelet they will think, 'Oh, someone is thinking about me.'"
Hospital personnel distributed the rubber-band bracelets to patients, and Shylanski said many of them were gi