Students make a world of difference on Guatemala trip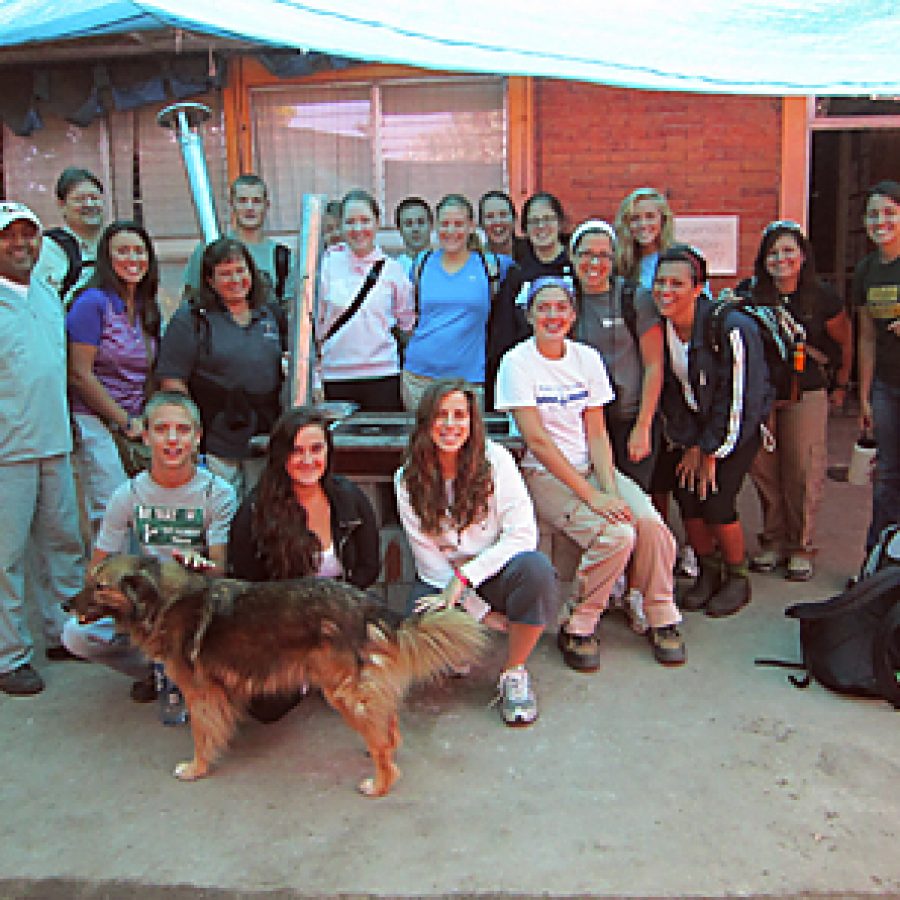 Thirteen teenagers can change the world, as evidenced by the group of Lindbergh High School students who traveled to Panajachel, Guatemala, from June 17 until June 24 to install 30 cooking and warming stoves in the homes of Mayan families and provide them with 20 water filtration units.
The students are part of the LHS Interact Club, which is a branch of the Crestwood-Sunset Hills Rotary. They partnered with the Mayan Families Organization to install the stoves, which are made of cinder blocks, sand and other materials, and assemble water filtration units that prevent parasites and other impurities from threatening families' health.
Junior Garrett Rogers said he was inspired by the families' generous spirits.
"We saw a lot of people and the bad situations they were in, but they were also willing to help us in every way they could, even if they couldn't afford to," Rogers stated in a district news release.
The students also spent time at five preschools teaching Spanish to students and participated in cultural experiences such as dancing and tortilla-making. They came home with full hearts, but empty suitcases, as every student chose to leave his or her extra clothing for the grateful families, according to the release.
"When we were passing out clothes and shoes to the children at the school in the village, it just felt really good to give those kids something," stated senior Mackenzie Hempe.
Now that they're home, the students are selling Guatemalan scarves and bracelets to raise $500 that will provide schooling, clothing, shoes, school supplies and a daily meal to two girls and a boy for one year. To fund the trip, they hosted a garage sale, pizza and coffee sales, a chili fest and a walk-a-thon, and asked family and friends for donations.
"As a Lindbergh employee, I've always known that Lindbergh has the best of the best students," stated Amy Richards, Rotarian, teacher and Interact Club sponsor. "These kids are inspiring, motivating, and heartwarming. They fed and clothed more than 200 children, and I had to tell them to stop working!"
A video of the trip can be viewed at: