Students create outdoor learning environment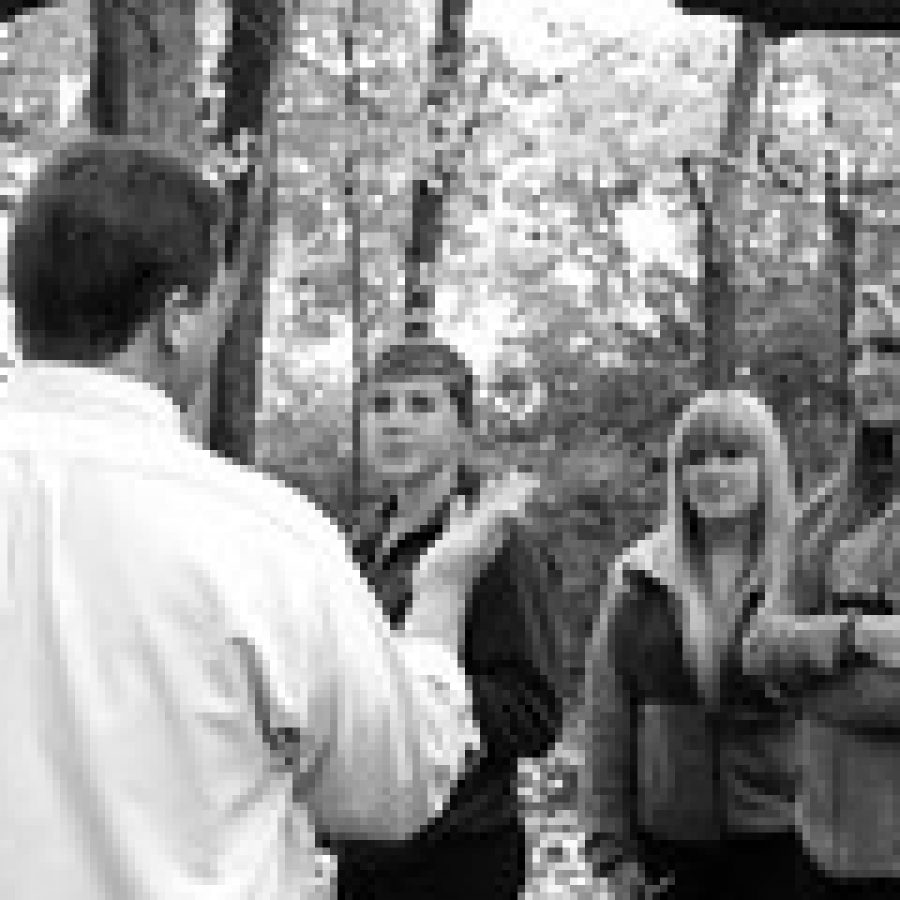 The Flyers Forest Trail is a wooded, serene nature escape that is hidden behind the practice fields on the northwest corner of the Lindbergh High School campus, and now, thanks to hours of work by students and teachers, it is officially open for classroom and recreational use.
The trail was funded primarily by a $500 Lindbergh Schools Foundation Spirit of Lindbergh Fund teacher grant, with additional donations from the LHS Mothers' Club to cover signage, a news release stated.
The final outcome is a manicured trail with 10 learning stations, where all of the high school's 500 ninth-grade biology students will conduct a two-day lab for their ecology unit. In addition, the green space is a place where any student can write poetry, walk and think, talk to a friend, read a book or just relax, according to the release.
Environmental science teacher Steve Tomey and his Advanced Placement environmental science students tested the trail stations recently to help prepare them for freshmen student use. Station topics include forest biomes, symbiosis, habitats and niches, abiotic factors in the environment and biodiversity, the release stated.
Tomey and Special School District teacher Kim Dailey applied for the grant together, and their students have spent many hours after school since 2012, clearing honeysuckle brush, moving mulch and creating the learning stations. Students from other classes built birdhouses that hang from the trees, and an Eagle Scout built benches.