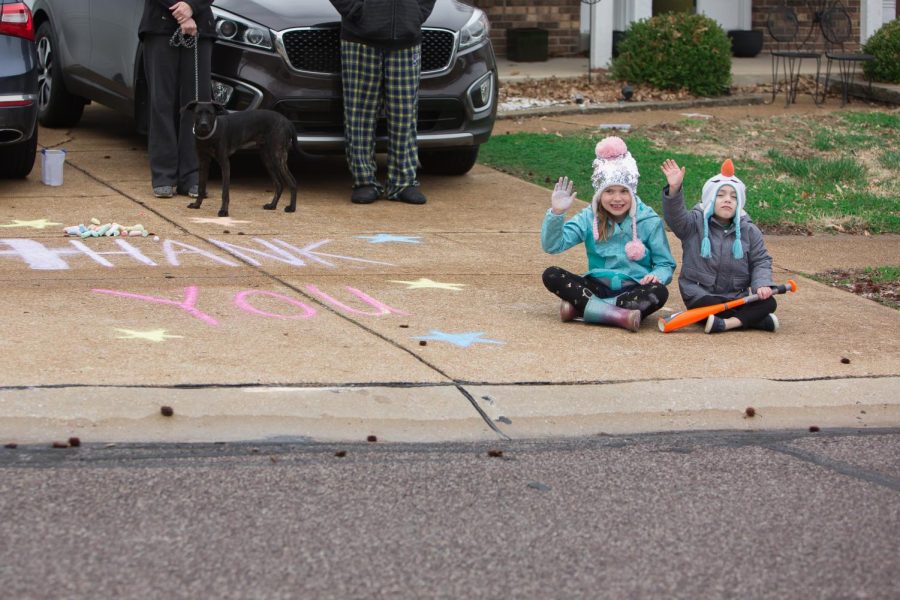 Kim Brady Photography
Every school in South County, the state and seemingly the country is shut down due to the coronavirus pandemic, with students forced to learn from home and parents trying to figure out how to replace teachers with little training or notice.
All South County public school districts were on spring break last week, after agreeing to shut down the weekend before. This week marks the first week that students will have to hit the books at home.
Officially, schools are shut down through April 3. But unofficially, some observers expect that closure could last longer. St. Louis County schools issued a joint statement March 15 with County Executive Sam Page and St. Louis Public Schools that they would all shut down together.
Mehlville School District Superintendent Chris Gaines said, "It's uncharted waters. Everybody's navigating them the best they can… We've not been in this before, you know. I think I closed for the flu once."
Missouri Gov. Mike Parson did not issue a shutdown order until last week, after all school districts in the state had already shut down on their own. A stay-at-home order Page issued for 30 days starting Monday only allows distance learning for schools.
Speaking before all schools were shut down, when six states had moved to a shutdown but Missouri and St. Louis County had not yet acted, Gaines said he thought residents of those states were about to find out that online homeschooling isn't all it's cracked up to be.
"I think people in six states are about to really learn how much value teachers give their kids on a daily basis," Gaines said. "With prolonged closures, I think we're about to see that large-scale virtual education is probably not the grand idea that people think it is.
"I think it's great on a small scale, you'll be able to do it in some short bursts. But if you're looking at doing it for months at a time on an extended basis on a large scale, I think people are going to see the value of teachers pretty quickly. We'll see."
Mehlville may be better equipped than some other local school districts to handle online distance learning since the district already moved to 1:1 technology and laptops for all K-12 students, just the second district in St. Louis County to do so.
"That doesn't mean everybody has access at home, but you can get a device in their hands," Gaines said.
Charter is offering free high-speed internet for 60 days to students in K-12 or college who do not already have a Spectrum broadband subscription.
However, many Mehlville students, especially in lower grades, leave their Chromebook laptops at school.
That caused a problem with the sudden need for online learning. To get laptops in students' hands, the district held a drive-thru event Sunday at all schools so that students and their parents could pick up their Chromebooks and settle in to learn online.
The event was moved up at the last minute so that no one violated Page's stay-at-home order that went into effect Monday.
And as a possible farewell to the students they're already missing, elementary teachers from Rogers, Wohlwend and Forder elementaries formed a makeshift parade in their individual cars and drove past students' houses.
Keeping the proper social distancing, students waved to teachers from their driveways next to signs wishing them well.
Now it's up to the students and their parents to learn at home for the foreseeable future, with only online assistance from teachers.