Student awarded DuBourg Presidential Scholarship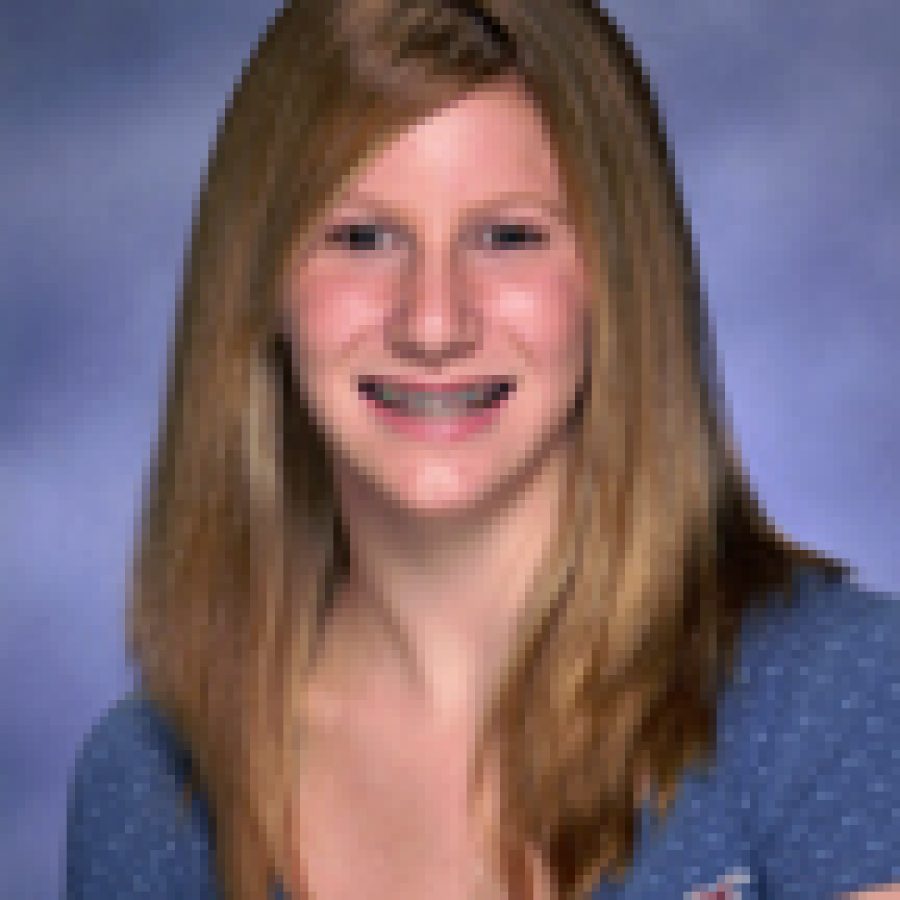 Andrea Schmidt, daughter of Dale and Patti Schmidt of Oakville, was the recipient of a Presidential Scholarship of $1,000 to Bishop DuBourg High School.
The scholarship is awarded on the basis of academic achievement, school and community involvement, Christian service and a written essay.
Andrea attended St. Margaret Mary Alacoque School and will be a freshman at Bishop DuBourg this fall.
This summer, she will attend the Steubenville Christian Youth Conference and teach Vacation Bible School.
She was selected as an All-Star Cheer-leader by the Universal Cheerleading Association. She has been invited to perform at the 2008 Thanksgiving Day Parade Nov. 27, in Houston, Texas.
She will be a junior varsity cheerleader this fall. Andrea plans to pursue a career in pharmacy after graduation.