Truman Middle School's Straatmann named Missouri Principal of Year
The Missouri Association of Secondary School Principals (MoASSP) has selected Truman Middle School Principal Michael Straatmann of Lindbergh Schools as the 2020-2021 Jim L. King Missouri Middle School Principal of the Year.
MoASSP will officially present the award during the annual MoASSP Spring Conference at the Lodge of Four Seasons, Lake Ozark, Monday, March 30.
Straatmann was awarded this recognition in part because of his ability to create a culture that fosters a community of learners. "Dr. Straatmann's ability to collaborate with staff and build teacher leadership in his building is outstanding," said Lindbergh Chief Academic Officer Tara Sparks. "Also, he leads with integrity, prioritizing student needs, above all else. I've always been impressed with his ability to identify problems and find solutions that result in improved learning experiences for kids."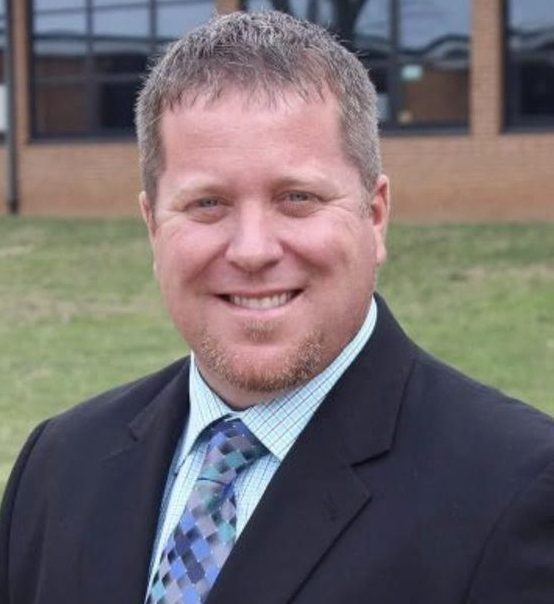 A Truman Middle School student said the following, "Dr. Straatmann is always providing surveys and asking us questions…"
MoASSP Executive Director Clark Mershon and Francis Howell North Assistant Principal Katie Greer, the MoASSP treasurer, announced Straatmann's award during a surprise announcement in February in the Truman Middle School Library. The selection was made from more than 800 Missouri middle school principals.
Straatmann has been serving Lindbergh families for more than 19 years. He joined the district in 2001 as a special-education teacher before making the switch to Special School District area coordinator for Lindbergh's secondary schools in 2007. Straatmann also served on the district's middle school redesign committee, which successfully separated Sperreng Middle School into two middle schools in 2011.
In 2012, Straatmann was named assistant principal at Truman Middle School, where he focused on teacher collaboration. Truman was recognized as a National Blue Ribbon School in 2015, and Straatmann transitioned to the school's top administrative role in 2016.
Straatmann earned his Bachelor of Science in cross-categorical special education from Avila College in Kansas City, his Master of Science in educational administration from Southwest Baptist University in Bolivar and his doctorate in educational leadership from Maryville University