STLCC students clean up creek for classroom project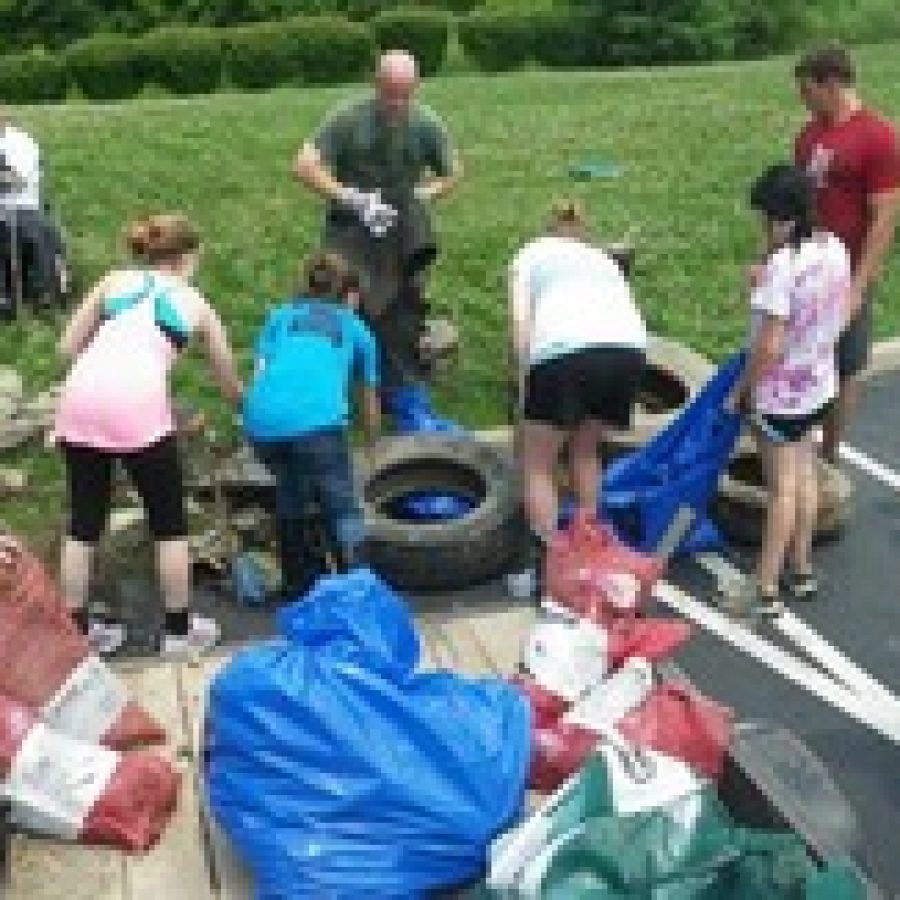 St. Louis Community College students enrolled in an introductory biology class learned firsthand how litter can damage the ecosystem through a service-learning project.
The students, who take the class taught by Zoe Geist at the South County Education and University Center, or SCEUC, cleaned up the creek July 9 behind SCEUC, 4115 Meramec Bottom Road.
Students were joined by two Missouri Stream Team volunteers. Brian Waldrop, assistant to the coordinator of the St. Louis region's Stream Team, brought a trailer to take away the trash, debris and old tires collected, according to a news release.
"I want my students to see for themselves the real problem of litter in streams, to help with the community service of cleaning out the trash from the creek behind SCEUC, to relate the problem of litter in the stream to the ecosystem they live in, and make plans to take actions to address the litter problem in their neighborhood," Geist stated in the release.
The creek cleanup was part of a service-learning project within the class.
"The service-learning project in this course provides all of these opportunities for the biology students to discover and critically think about the problem," Geist stated.
Trash collected included a metal stovetop, tires, plastic bags, metal, signs, cookware, artificial turf and a used tent, according to the release.
 "During the project, the students were astounded by the amount of trash found in this small creek," Geist stated. "They worked hard to get all sorts of trash, from small litter like plastic pieces to large items like tires, out of the creek. They enjoyed the cleanup activity because as a group effort, they could make a great impact on the environment."